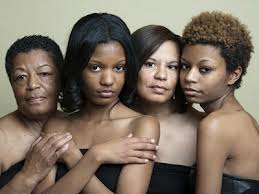 For the first time, the number of new HIV infections among African-American women has declined, but young gay men saw an increase, a report Wednesday released by the U.S. Centers for Disease Control and Prevention shows.
The 2010 data was published online in the CDC's HIV Supplemental Surveillance Report, which provides the most up-to-date picture of HIV rates in the United States.
Overall, the number of new infections in the country has remained stable at about 50,000 per year over the last decade. An estimated 47,500 people became infected with the virus in 2010.
While new infections among black women remain high, for the first time it was found that new infections among black women fell 21 percent, from 7,700 in 2008 to 6,100 in 2010.
CDC said the findings are "encouraging," that public information campaigns on HIV prevention and testing seem to be working in that group, but noted that additional years of data will be needed to determine if the decrease among black women is the beginning of a longer-term trend.
Meanwhile, new infections among young gay bisexual men (ages 13-24) continued to rise sharply, by 22 percent from 2008 to 2010.
Daniel Pohl, director of HIV/STI Prevention at Howard Brown Health Center, a local LGBT health care provider, said some factors likely at work are the fact that there is a higher prevalence of HIV among men who have sex with men (MSM); young gay and bisexual men are often less familiar than older MSM about the risk to that group; and barriers to getting tested and receiving antiretroviral treatment.
"The honest truth is that some communities are kind of set up to fail," Pohl said. "There's just dramatically more chance that any one encounter or partnership would expose that person to infection. That's certainly true of young gay men."
However, both he and the AIDS Foundation of Chicago noted that there are signs of progress in Chicago. They cited a report released in November and conducted by Chicago Department of Public Health showing a significant increase in Chicago MSM getting HIV testing, knowing whether they were infectious or not and being linked to HIV treatment from 2008 to 2011.
And Pohl added, "We have more options now than we ever have before to help keep people HIV negative, to help them learn their status quickly, and to support them in being healthy if they test positive for the virus."
Source: Suntimes.com