Health & Beauty
Address:
435 N. Roxbury Drive, Suite 205, Beverly Hills, CA
90210
Long Business Description:
MiKO Plastic Surgery is home to Harvard trained, board certified plastic surgeon, Dr. Michael K. Obeng. MiKO couples world class doctors and state of the art facilities to help each and every patient look and feel their best. The MiKO "experience" is like no other. Old world bed side manner and the newest technology come together in a beautiful marriage of artistry and skill. MiKO specializes in Breast enhancement, tummy tuck, facial rejuvenation, liposuction and body sculpting, Brazilian Butt lift, vaginal tightening and rejuvenation, and total mommy makeovers. We also have a variety of procedures to restore and enhance our male patients.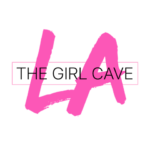 Address:
Manchester – 1855 W. Manchester Ave. Los Angeles, CA 90047 | 323-920-4454
Crenshaw – 10901 Crenshaw Blvd. Inglewood, CA 90303 | 310-677-8891
Central – 922 S. Central Ave. Compton, CA 90220 | 310-632-7288
Long Business Description:
The Girl Cave LA is a black owned beauty and lifestyle brand that caters to the beauty needs of all women. Our Beauty Supply Stores are located in South Los Angeles, Inglewood, and Compton California. No matter what location you find yourself in, our goal is to cater to the beauty within you!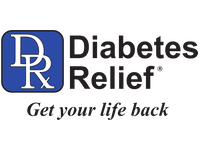 Address:
187 E. Wilbur Road, Suite #101, California
91360
Long Business Description:
Why is Diabetes Relief Different? Diabetes Relief is an advanced diabetes healthcare center that treats patients using a combination of patented and traditional medicine. Our revolutionary approach includes a physician-directed metabolic restoration program that is conducted through an individualized patient care plan.
Our Patients Report: Neuropathy diminished, Energy restored, Weight controlled, Erectile function restored, Retinopathy diminished, Amputations prevented, Medications reduced, Blood sugar controlled, Mood and sleep improved, Wounds healed, Hair and nail growth, Dementia mitigated, Alzheimer's alleviated, Stroke recovery accelerated, Fatty Liver reduced…Get Your Life Back.