The Center at Sierra Health Foundation is Honoring these COVID-19 Community Champions
John Jones III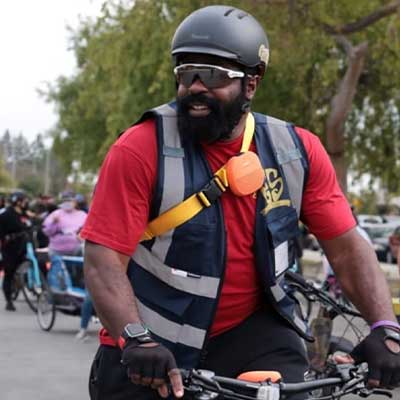 John Jones III has been a community activist for over a decade. He is the President of the East Side Riders Bike Club. And he has lead the organization through the covid crisis and is a champion of the community. His cycling organization helps youth stay engaged and away from gangs and drugs. When schools closed due to COVID-19 and he realized that kids would be missing the meals they receive at school, he mobilized his network and began feeding the neighbors. Everyday M-F at Compton and 103rd they cooked fresh pancakes and sausage and spent 3 hours a day serving breakfast. They also began preparing lunch meals. They started in  March of 2020 serving 80 people and now they can feed as many as 800 a day. Since then they have given out over 160,000 meals in Watts and surrounding areas.  His dedication to helping in the time of Covid and beyond is just one of the many reasons that he deserves recognition. We salute Covid Community Champion John Jones III.
Shirrell Edey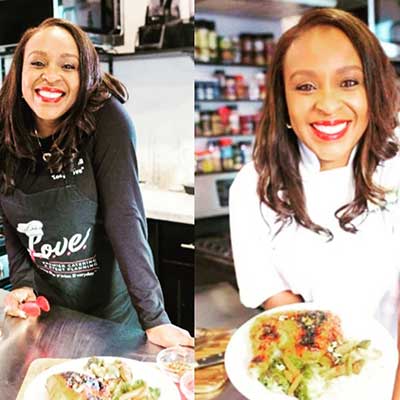 My sister friend @shirrelledey is a true COVID Community Champion! At the start of the quarantine when people were really locked down and shopping for food was a major undertaking especially for the elderly, Shirrell recognized a need for seniors and other food insecure individuals. Donating her time outside of her business @chefsforseniorslasb, she organized a fundraiser and was able to prepare and provide meals to several seniors and low income families for three weeks at no cost to the recipients.. She continues to service her elderly clients providing weekly meal prep and non-contact delivery while also donating on the front lines at the Dodger Stadium COVID vaccination site.
Mr. Duke Givens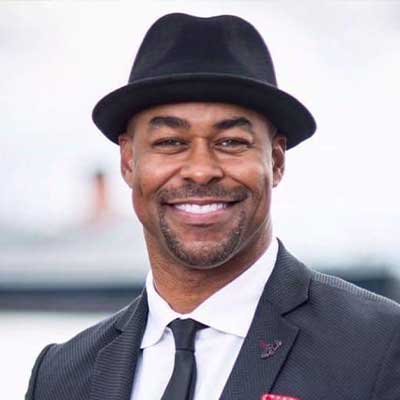 Pour Paint And More would like to nominate this young man right here, Mr. Duke Givens, Care Closet LBC for the #COVIDcommunitychampion cause he is the city of Long Beach hero. He has organized the community to come together and clean up our street, helped the homeless with the necessary supplies for survival, employed and paid them hourly for cleanup and raised money to shelter them throughout the clean up process. Our street and freeways are looking great again and we own it all to him. Recognize this man as we do.
Sandra J. Evers-Manly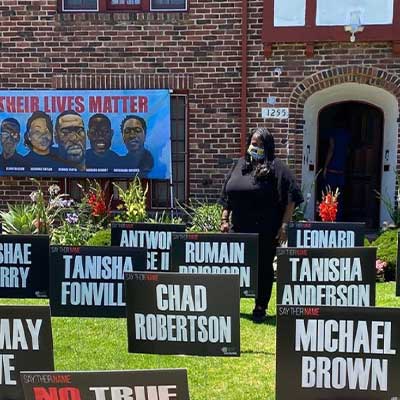 Community Champion Nomination is Sandra J. Evers-Manly. She is a generous person on any given day however, in response to the growing need for both tangible, emotional support and supplies she focused in particular on seniors, those who are homeless and those with underlying health conditions caused by the COVID – 19 Pandemic. Ms. Evers-Manly set up a continuing initiative that she calls "Operation Love." Using all of her personal resources and influence, she gathers her friends and supporters of all ages, walks of life, professional disciplines, sexes, incomes and races to donate, help collect, assemble and distribute essential personal goods and toiletries, make welfare checks, and bring encouragement during the pandemic. Under the name of her non-profit the Black Hollywood Education and Resource Center or BHERC "Operation Love" has held events since the start of the epidemic that included drives collecting and distributing 1200 blankets; 6500 plus rolls of toilet paper for the Union Rescue Mission; distributions of 6000 baskets of essential goods and meals for Easter, Mother's Day and Fathers Day; Weekend essential goods and meals for homeless encampments near freeway; donations to organizations of $15,000.00 and 2 online events reaching 2000 saluting front-line workers battling COVID-19. All of this is done after she first contributes personally, and you will always find her first on the scene and last to leave. You would also find her helping to clean up after the summer protests in LA last summer as well as talking to visitors who have come to view her outdoor exhibition called "The Wall" and "Say Their Name." Tributes to those who have perished by racial violence since 1957 (The Wall) and Placards with the names of those who have perished due to police violence (Say Their Name). Just think, this is only what she does for the pandemic. She is a jewel and ardent philanthropist that shares her gifts to communities across the country. We in Los Angeles are fortunate that she calls Los Angeles HOME!
Mr. Otis Lockett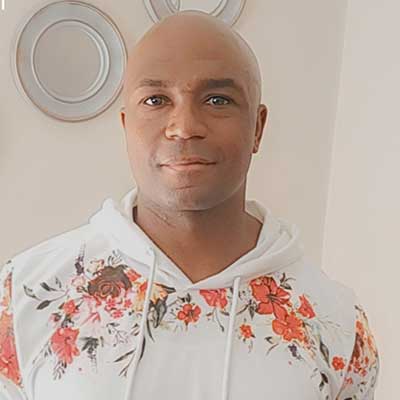 Mr. Otis Lockett, Educator, Counselor Extraordinaire at Morningside High School, Inglewood, California.
Thank you KJLH for this wonderful platform to nominate some truly amazing people .. people who go over and above the call of duty to help others during this difficult time … It is so ironic that I get to nominate a champion from the City of Champions, Inglewood California. During 2020, due to many unfortunate situations, I became the custodial guardian of my amazing granddaughter.. Mind you I am 65 years old and all my children are real grown . She is an amazing 17 year old and 12th grader.. I had no clue how to do anything with her educational experience, mind you they are virtual… To the rescue was Mr. Otis Lockett her counselor, who has been our angel in the outfield . He has assisted us in so many ways, senior picture info, grades, counseling, city resources, college prep, scholarships, and so much more, not only a resource for the student but helpful to the parents as well . Even in the pandemic, he makes himself available to his students. Truly he is a community champion who goes well over and above the call of duty…When this contest was announced, I was compelled to spotlight and honor this young man. Thank you Mr Otis Lockett and the amazing support staff at Morningside High School.
Jessica Quintana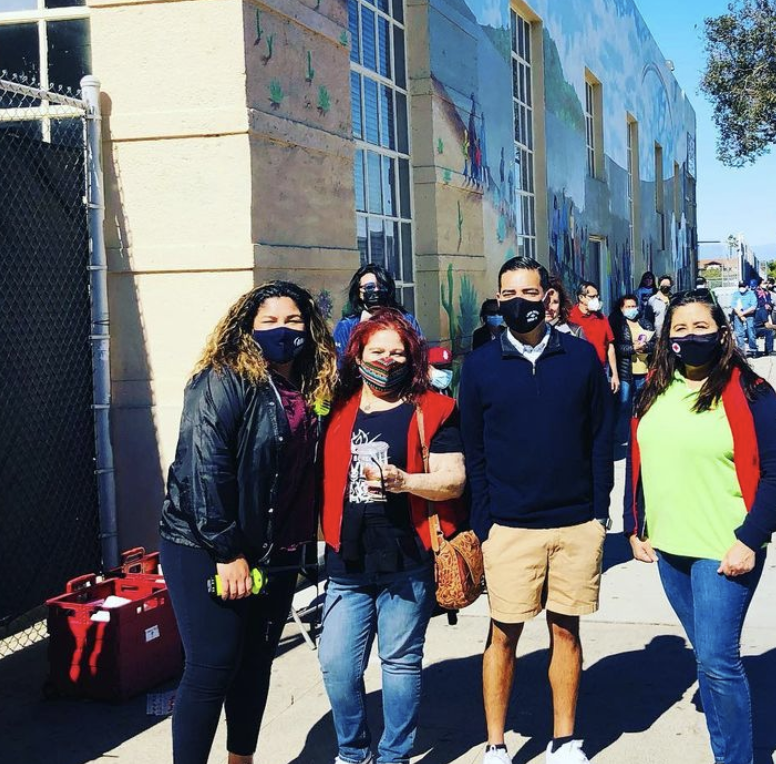 I would like to nominate Jessica Quintana for the KJLH COVID-19 Community Champion Award 🥇 She is a fighter and champion to ensure the community receives COVID-19 prevention education, PPE, and Vaccines. 🙌🏾 She is amazing!!

Tiearea Robinson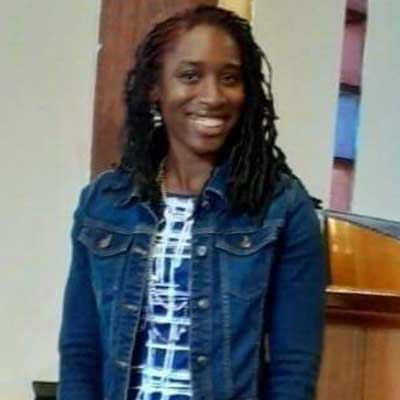 Tiearea Robinson communities to go above & beyond the call of duty time after time. She's a kind-hearted, genuine, selfless individual who does the hard work of SHOWING care!
TJ is a remarkable Young Lady who is determined to help anyone in need through the devastation of this Pandemic & beyond. Her Non-Profit Organization (Natural-WE Community) was initially geared around providing education and experiences to African Americans in the Greater Los Angeles areas. Once she realized that there was a way to help out during this Pandemic, nothing could or would stop her!!! If there is a way…TJ will find it and get it done.
She very rarely takes any pause moments during her hectic schedule of providing online instruction to the youth in our community, while she is in the process of finishing her college degree requirements online, and successfully run and organize a Non-Profit as well as a business. All of this and she still manages to show up for virtual church recordings at her church to cover the Soprano parts in the choir! She's often monitored by her close friends because she doesn't sleep nearly enough due to her commitment to serving and providing for others! She's like the Energizer Bunny… She just won't stop!
Her efforts have truly stood out during this Pandemic as she now hosts weekly food giveaways from connections she forged with companies through her Non-Profit. She knew there was a need there and she felt she had to do something to help others. The giveaways started out once weekly as the Pandemic started to really take a toll on the community. But now, through her continued efforts, these drives are held anywhere from two to three times weekly.
She is amazing, determined and brilliant at all that she does. Every community should have at least one person with her drive and stamina fighting to save everyone from poverty and all the stress that comes along with that! LA truly does have its very own Super Hero.
Toni Butler
My mom @butlertoni is my COVID-19 Champion. She is a single mom who has been working two jobs for years. She is an essential workers. The one with the smiling face behind the mask. She is your first point of contact when checking into the emergency room at Providence Cedars Sinai Tarzana Hospital. She is the one who will hand you a vomit bag, tissue and give you words of comfort and wisdom. She is the one who use to give you hugs, hold your hands and personally do the baby shark dance for the little ones. She serves the homeless, poor, middle class and wealthy. She is a frontline emergency employee and she cares for YOU like no other. She is an amazing mother, father and person. She is my mother, the one that brings joy to my heart, a fighter, and most of all she is my champion. #KJLH #COVIDCommunityChampion
Kimmie Korega Turner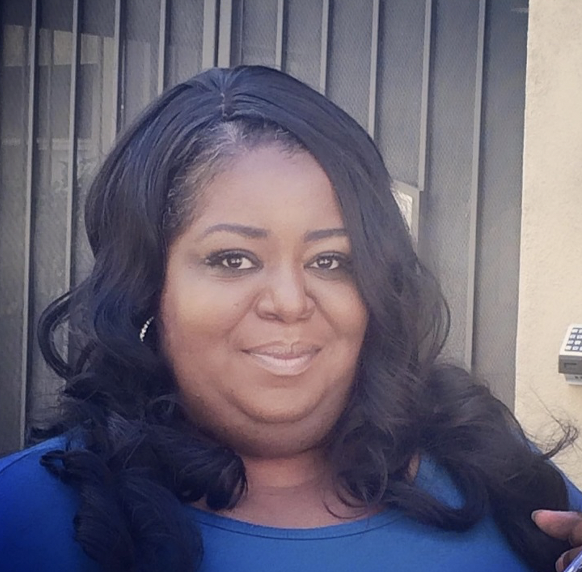 I would like to nominate Kimmie Korega Turner
of Pasadena California who is a member of New Revelation Missionary Baptist Church under the leadership of Pastor William Turner. Under Pastor's leadership, Kimmie worked with local restaurants in the area to provide over 75,000 meals to the community and Essential workers, During the pandemic in the city 5days a week. Kimmie and her volunteer staff set up and take down, and provided drive-thru service to the community. I'm very proud of the work she and the community of volunteers accomplished to the community. This is why I say you are a real champion of the Church and Community. Thank You for your dedication and service. #covidcommunitychampion
Robert Sausedo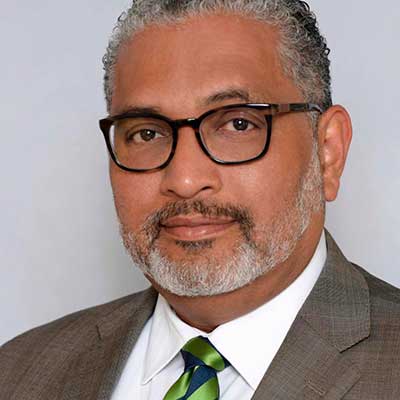 Robert Sausedo is my nominee for Covid Community champion. He's been at the forefront in helping provide food ,services, to those in need as well as helping ensure vaccine equity for South L.A residents.
Ms. Laurie Johnson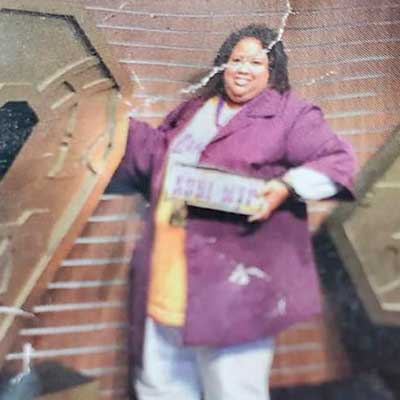 Ms. Laurie Johnson is the best Boss ever, she bought all my grandson school clothes and paid for his trips while attending the Boys and Girls club. She and her crew also provided scarves during the winter months for the homeless. She has made sure that high risk seniors have their necessity during this pandemic by having their items delivered to their home. She will forever be our special super Hero.
Ms Marcella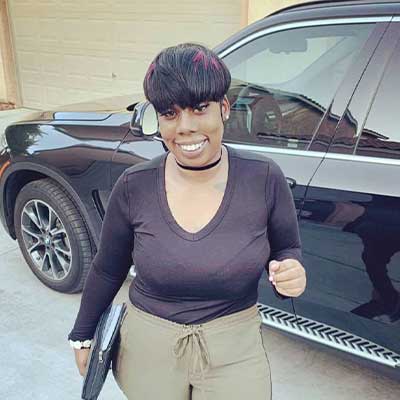 Helping the Community Even Tho Times are hard..Feeding Training Helping the people. Ms Marcella really puts her heart in her work. Something the people can see and smile about. Going out of her way to raise other peoples children, in it self is a great quality then adding other is a true gift. We the community thank you. We see and we march on.
Dale Wilson
#covidcommunitychampion #kjlh I would like to nominate Dale Wilson for the covid community champion. over the weekend He went out to feed the homeless. It was very interesting, he said because he did everything on his own! He made all the lunches himself , He went out to feed the homeless on his own. Non homeless people were asking who Helped him and he would say "no one I am solo". He also said He wants to start an non profit organization.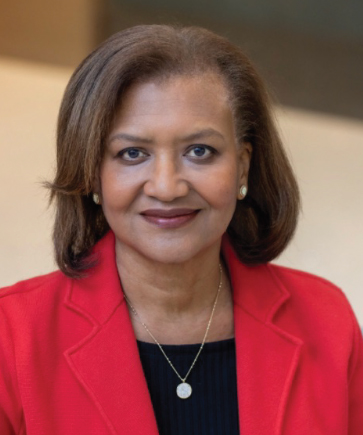 Dr. Elaine Batchlor
CEO of Martin Luther King, Jr.
Community Hospital
"A vaccine means we can restart our economy, open our schools, and visit our families…The vaccines have been tested in thousands of people including people of color… I'm hoping that all Californians will join us in getting COVID-19 vaccines so we can put this pandemic behind us."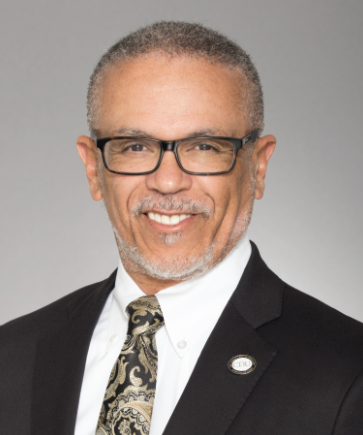 Dr. David R. Carlisle CEO
Charles R. Drew University
of Medicine and Science
"Resistance is natural…it's good to question things… but in my mind the science is clear. We are dealing with a deadly condition. COVID-19 kills. There's only one solution, that's vaccinations."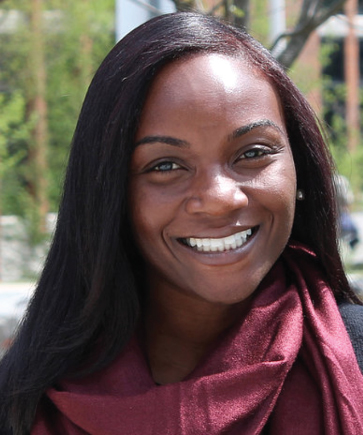 Dr. Kizzmekia Corbett
Viral immunologist
Lead Vaccine team
"The vaccine teaches the body how to fend off a virus, because it teaches the body how to look for the virus by basically just showing the body the spike protein of the virus. The body then says 'Oh, we've seen this protein before. Let's go fight against it.' That's how it works."