Inauguration Day
January 20, 2021 @ 9:00 am

-

5:00 pm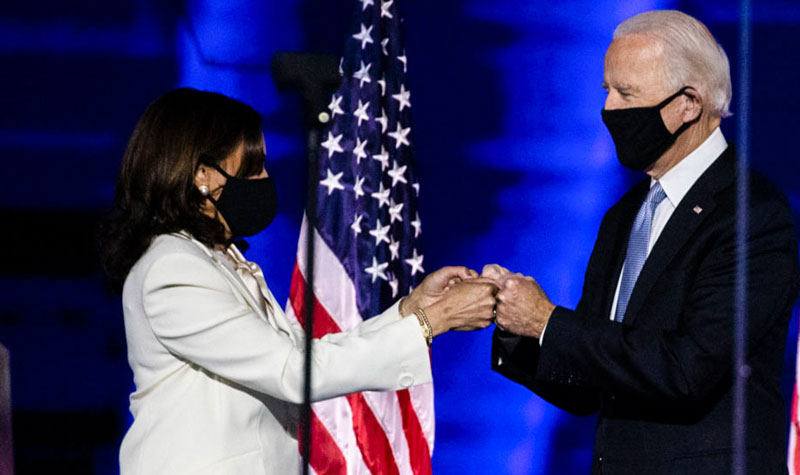 59th Historic Inauguration Day will be filled with events, starting in the morning and ending in the evening. Joe Biden and Kamala Harris will be sworn in at the Inaugural Ceremony and deliver their inaugural address
The day will end with a celebration in prime-time hosted by Tom Hanks and friends:
7 a.m. to 9:30 a.m. PT: Our White House: An Inaugural Celebration for Young Americans
Entertainer and advocate Keke Palmer will host the Presidential Inaugural Committee's first-ever livestream for young Americans before and during the inaugural ceremonies online at BidenInaugural.org/youth.
Estimated to start at 9 a.m. PT or after: Inaugural ceremonies
Biden and Harris will take their oaths of office outside the Capitol Building. Afterwards, the newly sworn-in president will deliver his inaugural address. Lady Gaga will sing the national anthem, and Jennifer Lopez and Garth Brooks will perform. Poet Amanda Gorman, 22, of Los Angeles has been chosen to do a reading at the inauguration.
Pass in Review: Time TBD
The Bidens, Harris and Emhoff will then head to Arlington National Cemetery for a wreath laying at the Tomb of the Unknown Soldier. They will be joined by Obama, Bush and Clinton, as well as former first ladies Michelle Obama, Laura Bush and Hillary Clinton.
Presidential Escort: Time TBD
Biden will receive a presidential escort to the White House, with every branch of the military represented. It will be joined by the drumlines from the University of Delaware and Howard University — the alma maters of Biden and Harris — which will then kick off the virtual parade.
Virtual Parade Across America: 12:15PM (Approx.)
The committee says the parade will feature dynamic and diverse performances from all 56 states and territories.
8:30 p.m. ET/PT: Celebrating America Primetime Special primetime A television special hosted by Tom Hanks that will feature remarks from the new president and vice president, along with performances by Jon Bon Jovi, John Legend, Demi Lovato, Bruce Springsteen and Justin Timberlake, Lin-Manuel Miranda, who will will recite a class work, and Kerry Washington, Eva Longoria, Kareem Abdul-Jabbar and Dolores Huerta. www.bideninaugural.org
L.A. County Democratic Party Virtual Inaugural Ball
Wednesday January 20th at 7PM/
Virtual Inaugural Ball featuring special guests including CA US Senator-Designate Alex Padilla, Congressman Ted Lieu, Congresswoman Karen Bass, Congressman Jimmy Gomez, Congresswoman Maxine Waters, Congressman Brad Sherman, Congresswoman Katie Porter, Mayor Eric Garcetti, California Democratic Party Chair Rusty Hicks and more, DJ's Sloane and Sinclair spinning live music, silent auction, trivia and more, where we'll toast to our new President and Vice President! General Admission Tickets: $35 at: https://secure.actblue.com/donate/lacdpinaugural
---