Aquil Basheer –
Buildprogram.org
Khalid Shah –
increasethepeacefoundation.org
Kirk Williams –
100bmla.net
Dr. Anthony Asadullah Samad –
dymally-institute.CSUDH.EDU
Meet the Panelists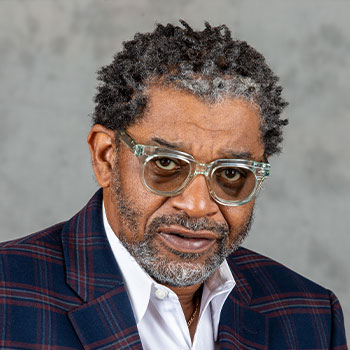 About the author
Dr. Anthony Asadullah Samad
Dr. Anthony Asadullah Samad is the Executive Director of the Mervyn Dymally African American Political and Economic Institute on the campus of California State University, Dominguez Hills (MDAAPEI). MDAAPEI is a non-partisan research think tank studying the history of African Americans in politics in California and the social, political and economic effects of public policy on African American communities. An author/columnist/scholar, he is the author of six books, numerous scholarly articles and editorial commentaries. From 1991 to 2015, Samad's various weekly editorial commentaries contributed to over 1,100 articles to newspapers and cyber websites nationwide. He still contributes selected editorial commentaries to Ebony.com.
Dr. Samad retired in 2018 as a Professor of Political Science and African American Studies from the Los Angeles Community College District (East Los Angeles College) since 1996. Samad has a Bachelor of Arts degree (Communications) from Cal State University at Los Angeles, Master of Arts in Public Administration (Public Finance specialization) from the University of Southern California, a second Master of Arts Degree, in Political Economy and Ph.D. in Political Science from the Claremont Graduate University's School of Politics and Economics. Dr. Samad is also President of Samad and Associates, a strategic planning/urban affairs firm founded in 1991 that specializes in the management of public policy, formulation of economic development, urban culture studies & assessment of race issues. His community involvements include serving as President of the Los Angeles NAACP (1988-89) and 100 Black Men/Los Angeles (2007-2009).
Of his six books, he has had three national bestsellers; Souls For Sale: The Diary of An Ex-Colored Man (Kabili Press, 2002), and 50 Years After Brown: The State of Black Equality In America (Kabili Press, 2005) and Saving The Race: Empowerment Through Wisdom (Kabili Press, 2007). is a book of affirmations targeting young black males. His fourth book, REAL EYEZ: Race, Reality and Politics in 21st Century Popular Culture (Kabili Press, 2012), is a critical critique of American society in the "new normal" .21st Century that contrasts societal changes since the 20th Century and the culture clashes that have ensued. His most recent book publishing is entitled, March On, March On Ye Mighty Host: The Comprehensive History of Phi Beta Sigma Fraternity, Inc. (1914-2013). Dr. Samad is also a filmmaker. He is the Director, Writer and Co- Producer of the 2016 documentary, What Of The Day, on the 100 year society changing contributions of Phi Beta Sigma Fraternity, Inc. His sixth book, A Thousand Times "NO," To The Status Quo, is due out in Fall, 2021. His second screenplay, What Really Matters, a short film on the struggles of generational consciousness premiered in March, 2018. The first Dymally Archive film, Dymally: The First Of His Kind, on the life of California's first black Lieutenant Governor, the late Congressman, Mervyn Dymally, premiered at the Pan African Film Festival in February, 2019. Dr. Samad co-produced a second Dymally Archive Project, Raymond Lewis: L.A. Legend, will premiere at the 2021 Pan African Virtual Film Festival on this coming March 6th, 2021.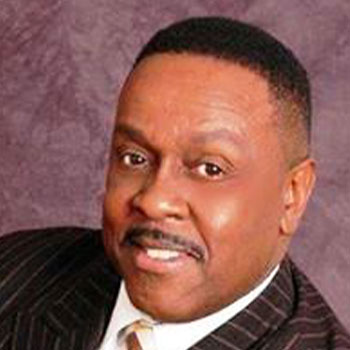 About the author
Khalid Shah – Founder/Senior Advisor
In response to a sharp increase in youth and gang related homicides in the early 80's and late 90's in both the City and County of Los Angeles, Khalid Shah began organizing to address the carnage that was killing predominately young black men between the ages of 14-24.
His goal was to Make the community Aware of the growing instances of violence and the trauma associated with it
Empower local neighborhoods, organizations and faith-based agencies through violence prevention and intervention best practices training
And to hold accountable those in positions of power for not addressing the growing violence against people of color specifically young African American men and a growing number of children
More than just Training and Advocacy
Stop the Violence Increase the Peace Foundation has provided services to thousands of youths, young adults and their families over the years. STVF continues to provide court-ordered domestic violence counseling for batterers, trauma informed anger management classes for youth and adults in our youth leadership training, parenting, gang awareness and substance abuse classes. STVF with the support of partner agencies and business, the Los Angeles Sentinel and
A COALITION FOR CHANGE
Brotherhood Crusade, has raised thousands of dollars to help bury family members who were
victims of homicide.
Khalid Shah has traveled nationally and internationally representing the work of STVF
Our doors have never closed and remained open because of community support.
Stop the Violence Increase the Peace Foundation has offices in Inglewood, Los Angeles and San
Bernardino. Contact: (323) 777-4893 or (909) 332-7221  www.increasethepeacefoundation.org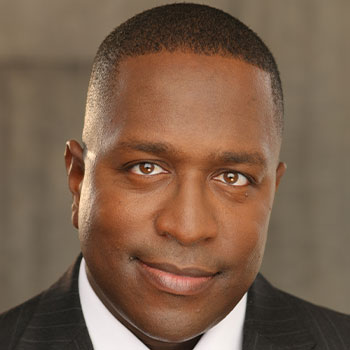 About the author
Kirk Williams – CEO, KW3 Consulting

As the chief executive officer of KW3 Consulting, Kirk A. Williams brings over 20 years of consulting experience to the company, and has achieved impressive results with several Fortune 500 companies. His background in program and project management, organizational development and change management has allowed him to build the structure that provides clarity to executives and simplicity in accomplishing complex programs. Williams has won clients, including Cisco Systems, Banc of California, Callaway Golf and University of California, for KW3 Consulting due to his unique ability to manage and deliver large-scale transformation programs, improve processes and provide visionary strategic planning.
Prior to KW3 Consulting, Kirk worked as a Senior Manager for Accenture PLC (formerly Andersen Consulting) where he led large transformation projects in the banking and high technology industries. Clients included Wells Fargo, JP Morgan Chase, Visa, Walt Disney Company and Sprint.
Kirk currently serves as President and Chairman of the Board for the 100 Black Men of Los Angeles and on the Board of Advisors for the South Central Los Angeles Regional Center. Kirk previously served as a Board of Trustees member for the California Science Center, The Fulfillment Fund, National BDPA and Wilson Global Communications Corporation. Kirk has also served as a guest lecturer at Loyola Marymount University. Kirk is a member of the UCLA Alumni Association.
Kirk holds a Bachelor of Science Degree in Mechanical Engineering from the University of California, Los Angeles (UCLA).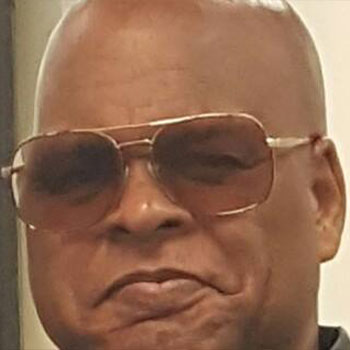 About the author
Aquil Basheer
Dr. Basheer has been described as one of the nation's foremost, sought after Community Based Public Safety Experts, Violence/Crisis Intermediation Professionals, Gun Abatement Interdiction Authorities, Grass Root Community Advocates,, and Hard Core Gang Intervention Specialists" In Society Today. He is recognized as being at the top of a league of pinnacle specialists in this area of discipline and acknowledged as one of the most accomplished authorities in this field of expertise.
He instructs & consults worldwide, has founded; Professional Community Intervention Training Institute-International (PCITI); (the nation's first "practitioner based' professionally certifying Community Violence-Urban Safety- Gang Intervention Training Institute), License to Operate Movement, (LTO) the largest regional affiliated network of specially trained, certified Intervention Peacebuilders and the non-profit Brotherhood Unified for Independent Leadership through Discipline (BUILD) program; a Human Potential & Youth Empowerment program. PCITI International has trained a multitude of cities throughout the United States and globally. Dr. Basheer is also a highly regarded Adjunct Professor for Alliant University International, has professionally certified thousands of community-based intermediation mediators locally & globally and is a highly regarded subject matter expert and coveted instructor at the USC Safe Communities Institute.
His training sessions have garnered international attention and support, having traveled the world over to train specialty teams in Brazil, SWAT teams from Argentina, elite executive protection specialists from Africa, private crisis elimination teams from London, public safety experts from Beijing, Hong Kong & Shanghai, Gang Intersession specialists in El Salvador, indigenous peoples' of Canada and emergency responders/peace keeping intervention experts all over the United States. He has provided his expertise in-person expertise in Geneva, Switzerland to the World Health Organization to guild their International violence prevention template and to UNOG, the United Nations in Geneva to assist in drafting the International "SaferCity" blueprint.
A nationally read syndicated columnist whose column "Street Survival 101" was one of the most widely read columns in the nation at its height. He is a published author of the "critically acclaimed & award winning" book "Peace in the Hood" (Working with gang members to stop the violence). His book has set the standard for hard core community based violence intervention and is required reading in numerous Universities and Public Safety Operations throughout the country.
Aquil has appeared in countless documentaries and short films pieces including "Bloods and Crips", Gangland, Made in America, "License To Operate" documentary which he has a starring role and "Black Jacket" which focuses specifically on the Professional Community Intervention Training Institute (PCITI) which he founded, its methodology and the groundbreaking Operational Protocols which is being utilized in city after city throughout the nation.
He has received awards and honors much too numerous to list including the exalted Doctorate of Letters in Humanities from The Chicago School of Professional Psychology, Honor of Excellence from the United Nations, Switzerland, numerous Congressional Awards of Recognition from the United Sates House of Representatives, and the celebrated "California Peace Prize" from The California Wellness Foundation.
Buildprogram.org
(800) 926-2155