L.A. County Hotspot Locator
Interactive map of locations throughout L.A. County that offer free public access to Wi-Fi.

findwifi.lacounty.gov
California Emergency Broadband Benefit
Benefits to help pay for broadband internet costs.
covid19.ca.gov/emergency-broadband
EveryoneOn
Find low-cost internet and computers in your area.
everyoneon.org
L.A. County Library – Laptop and Hotspot Loans
Borrow a Chromebook and wireless hotspot to access the internet.
lacountylibrary.org/laptop
Delete The Divide
Free training, professional certificates, paid internships, events, and support services for youth, young adults and small businesses.
deletethedivide.org
LA Optimized
Support services to help small businesses adapt to the digital marketplace.
lacityoptimized.org
Human-I-T
Assistance with affordable internet access, computer equipment, training and tech support.
human-i-t.org
Grow with Google
Free training, tools, and resources to help grow your skills, career and business.
grow.google
Amazon Black Business Accelerator
Dedicated to helping build sustainable equity and growth for Black entrepreneurs by enabling their success as sellers.
sell.amazon.com/programs/black-business-accelerator

Meet the Panelists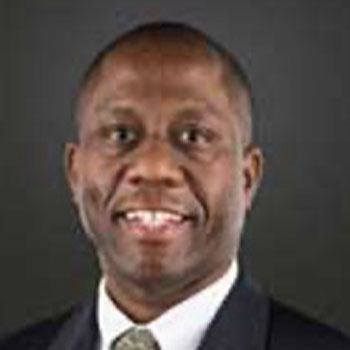 About the author
Selwyn Hollins
Selwyn Hollins has dedicated his career to public service for the past 30 years. He is currently employed with the County of Los Angeles, Internal Services Department. He joined the Department as the General Manager of Administration and Finance in August 2017. In November 2018, he promoted to Chief Deputy Director and was later appointed as the Director in July 2020.
Prior to working for the County, Selwyn held progressively responsible positions with the City of Los Angeles. He served as an Assistant General Manager with the Department of Transportation and Assistant Director with the Office of Finance. He also worked in various capacities for the Department of Water and Power, Personnel Department, and Los Angeles World Airports.
Over the course of his career, Selwyn has been highly motivated by a desire for enhancing organizational performance and delivering outcomes that exceed expectations. His professional background covers administrative services, fiscal oversight, analyses, policymaking, field operations, customer service, and civic engagement. These experiences helped to shape his workplace values of being responsive to customer concerns, advocating change management, and fostering a progressive work environment in which employees feel valued. Additionally, he has developed a sound working knowledge of how administration and operations must strategically align to achieve success. He has effectively utilized this insight to implement new policies and innovations that have enhanced service delivery, staff accountability and cost reductions.
Selwyn holds a Master's Degree in Communications from the University of Southern California and Bachelor's Degree in Business Administration from California State University, Long Beach.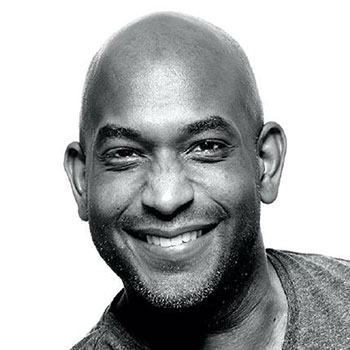 About the author
Kelsey Hightower
Kelsey Hightower is a Principal Engineer at Google working on Google's Cloud Platform. He has helped develop and refine many Google Cloud Products including Google's Kubernetes Engine, Cloud Functions, and Apigees's API Gateway. Kelsey spends most of his time with executives and developers spanning the global fortune 1000 helping them understand and leverage Google technologies and platforms to grow their businesses.
Kelsey is also a huge open source contributor and currently maintains multiple projects that aid software developers and operations professionals in building and shipping cloud native applications. He is also an accomplished author and keynote speaker with a knack for demystifying complex topics and enabling others to succeed.
Kelsey is also known for his work in the community and was the inaugural winner of the CNCF Top Ambassador award for his work in helping bootstrap the Kubernetes community. He is also a mentor and technical advisor helping founders turn their visions into reality.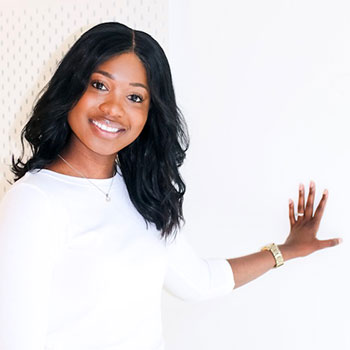 About the author
Tiffany Johnson
Tiffany Johnson is a Program Manager at Amazon, where she helps businesses scale and grow on Amazon stores. She spearheaded Amazon's Black Business Accelerator, a $150 million investment to support black-owned businesses. The program amplifies Amazon's e-commerce tools and provides black-owned businesses with access to financial support, strategic business guidance, and mentorship, and marketing and promotional support.
Tiffany is also the Founder and CEO of Moozii, a brand that provides feminine care, wellness, and beauty products, with a special focus on creating equal access and awareness about more sustainable products for all women.
Tiffany was recently recognized as a BeyGood & NAACP Small Business Impact Fund Grant Winner. She has also been featured on several media platforms, including Black Enterprise, Yahoo, MarketWatch, 21Ninety, and HelloGiggles. Tiffany holds a Bachelor of Science degree in Environmental Science from American Public University and is completing an MBA in Business and Commerce (General) from the City University of Seattle.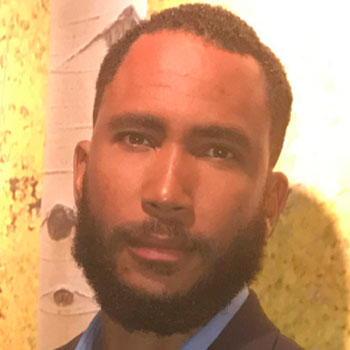 About the author
Jamel Thomas
Jamel Thomas is a resident of Los Angeles by way of Central Texas. During his career he's developed software solutions, been the IT Administrator for federal and county financial systems, as well as a Business Relationship Manager managing relationships between Los Angeles County Departments.
He is currently a Program Administrator for LA County's Delete the Divide initiative, working to delete the gap between those who benefit from technology and those who do not in the County of Los Angeles. The "Delete the Divide" initiative was birthed out of a motion unanimously passed by the Los Angeles County Board of Supervisors in October of 2020.
After becoming a Certified Business Relationship Manager Jamel worked for the Office of Strategic Partners, a division within the Internal Services Department of Los Angeles County. Jamel was awarded the designation of "Top BRM's of 2018," by the Business Relationship Management Institute for his work.
An active member of Toastmasters International since 2008, Jamel became a finalist in their annual World Championship of Public Speaking competition in 2011.
Jamel is also an active member of the Los Angeles County African American Employee Association.
Jamel graduated from Huston-Tillotson University, a historically black college in Austin Texas with a Bachelor of Science in Computer Science, where he also became a member of Alpha Phi Alpha Fraternity, Inc.
About the author
Ryan Smith
Ryan Smith, Chief External Officer, Partnership for Los Angeles Schools
Prior to joining the Partnership, Ryan was the Executive Director of the Education Trust-West and Vice President of Strategic Advocacy for the Education Trust, an education civil rights organization dedicated to closing opportunity gaps. At The Education Trust-West, he worked on producing actionable, accessible research and advocacy tools that reached state policymakers and on-the-ground community advocates and education leaders alike. Ryan also led the team's development and production of Black Minds Matter: Supporting the Educational Success of Black Students in California, and The Majority Report: Supporting the Educational Success of Latino Students in California. Before Ed Trust, he served as the Director of Education Programs and Policy for the United Way of Greater Los Angeles, where he was responsible for education program and policy efforts for the organization.
After having the honor of launching the Partnership's Family and Community Engagement Team and founding the Parent College Program, Ryan returned to the Partnership for Los Angeles Schools as the Chief External Officer. In this role, he is responsible for strategic and operational oversight of the Partnership's development, communications, policy and advocacy, and family and community engagement initiatives. Recently, State Superintendent Tony Thurmond appointed him as a Co-Chair of his Closing the Achievement Gap Initiative.
Ryan holds a Bachelor of Arts degree in Political Science from UCLA, and is also pursuing a Doctorate of Education (EdD) from UCLA. He served as an Annie E. Casey Children and Family Fellow and a Coro Fellow in Public Affairs. In his spare time, he enjoys museums, traveling, volunteering, and overall angelic trouble-making.
You can follow Ryan on Twitter @RyanSmithEd.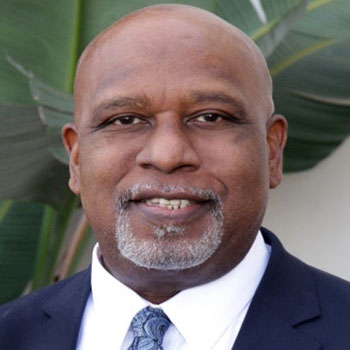 About the author
Kevin Harbour
Kevin Harbour, a Los Angeles resident and California Native, is a seasoned business professional whose background includes working over 30 years in the IT, telecom and emerging technology industries including Fortune 100, 500 and 1000 corporations like Xerox, Digital Equipment Corp and Verizon.
In March of 2017, Kevin joined the LA County Business Federation (BizFed) as Director of Business Development, and in 2018 was promoted to Vice President of Business Development. In 2019 he was promoted to President of BizFed Institute (BFI), whose purpose is to convene forums with regional stakeholders to have meaningful discussions on issues that affect our regional economy and quality of life. This includes technology, energy, housing, transportation, business resiliency, environmental, health and beyond. Kevin also served as Chief Development Officer of BizFed from Jan 2020 to Aug 2021.
As a result of convening successful BFI Digital Divide Forums, Kevin was named the Executive Committee Chair of the Los Angeles/Orange County Regional Broadband Consortia whose primary mission is to close the digital divide by addressing accessibility, adoption and affordability as a means to offer broadband access for all while leveraging Public Private Partnerships as a strategy to accelerate the process.
Kevin also worked at UCLA Alumni Assoc. as the Director of Corporate Strategic Relationships and Business Development. Kevin graduated from Loyola High School and then UCLA, and is a member of Kappa Alpha Psi Fraternity, Inc. He also served as President of UCLA Black Alumni Assoc.
Kevin sits on the board of the California Emerging Technology Fund, the LA County CIO Advisory Team on Broadband Accessibility, the Advisory Council of MoveLA and the LA County CVA Advisory Council. Kevin is married with children and grandchildren, and enjoys playing chess, exercising/sports, traveling & spending time with family.