Meet the Panelists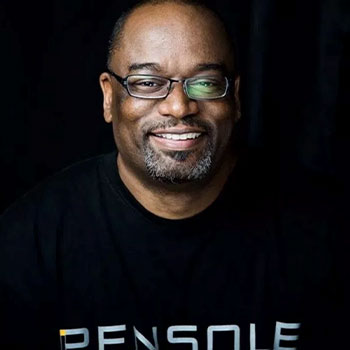 About the author
Dr. D'Wayne Edwards, Founder, PENSOLE Academy
Over the course of his 31-year career, D'Wayne Edwards has received numerous design awards from Red Dot to Mercedes Benz Fashion, has been voted one of Fast Company's 100 Most Creative People in Business, accumulated more than 40 patents, and designed more than 500 styles for premier athletes such as Derek Jeter, Carmelo Anthony and Michael Jordan.
In 2010 Edwards founded the first academy in the U.S. dedicated to footwear design, called PENSOLE.
PENSOLE has quickly become the preeminent footwear design school in the world by securing partnerships with the industry's top footwear brands and retailers, and has placed more than 475 former PENSOLE alums in positions working professionally for some of today's top brands: Nike, Under Armour, Adidas, New Balance, Brooks, Vans, Puma, Timberland, JORDAN, and others globally.
As an educator Edwards has taught and lectured at some of the premiere schools in the world from ArtCenter, Parsons, MIT, Harvard and speaker at the Clinton Global Conference.
President Barack Obama awarded him the President Volunteer of Service Award in 2016.
In 2019, ArtCenter college of design recognized Dr. Edwards career as a designer and educator by awarding him an honorary Doctrine making him the 4th person in the colleges 90-year history to receive this honor.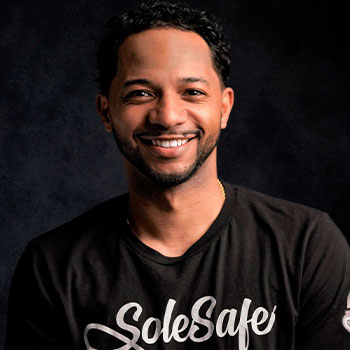 About the author
Phil Terrill
Phil Terrill is the Founder & CEO of SoleSafe. SoleSafe is on a mission to bring to market the first insurance product specifically designed for sneakers. From his first pair of Fire Red Jordan 5s stored in a tin can to his current collection, sneakers and technology have always been part of his life. He has worked for companies such as MillerCoors, The Burks Companies, and Microsoft.
Phil is the author of Collision Course: 4Fs to Transform Life's Challenges into Powerful Breakthroughs and a contributing writer to Sales Success Stories: Volume 1 which focuses on sales best practices from the top one percent.
Phil received his B.S. in Marketing from Tuskegee University and lives in in St. Paul, Minnesota.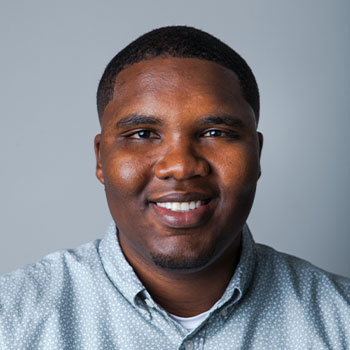 About the author
Xavier Jones
I'm a Designer with a passion for sport and storytelling. I was born and raised in Flint, Michigan. I attended Eastern Michigan University and graduated with a Bachelor's of Science in Apparel, Textiles, and Merchandising (ATM), with a concentration in Apparel Design. I've interned and held Creative Services roles with the Sacramento Kings and Atlanta Falcons. I transitioned into Footwear as a Performance Running Intern at New Balance. I then spent 5 years as a Footwear Designer for Reebok where I designed for Basketball, Classics, Lifestyle and Collaborations. I'm currently a Color & Materials Designer for Adidas Basketball. With this role I focus on Signature Retro (Resto-Mod) product, and our Signature Performance product range.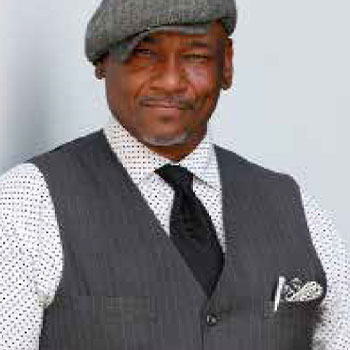 About the author
Roosevelt Brown
Roosevelt has long promoted the ideology of, "Quality is never an accident, it is always the result of high intention, sincere and committed efforts, intelligent and focused desire, it represents the wise choice of many alternatives". This high standard is meet every day that he teaches his product design students at the prestigious Art Center College of Design in Pasadena, California.
After graduating high school with honors Roosevelt was focused on pursuing his passion for design and being
creative. He attended Pasadena City College and received his Associate Science degree in mechanical design drafting. As an accomplished prototype developer for various aerospace and medical companies he was advised to pursue his BS degree at the highly acclaimed design school, The Art Center of Design. Roosevelt took that advice to heart and graduated with high marks as a Product Designer in 1995. As a senior he received a surprising honor by having his senior project published in a national publication the Annul Graphis New Designers book.
Roosevelt believes, "great brands are built on their ability to create a legacy of meaningful products. Passion
infused with innovation and creativity is the essence of great design". After graduation he went onto a successful career as a toy designer creating designs for Disney, Pixar, and Trendmasters. In the early 2000's he advanced into the fashion and footwear design industries. For over 25 years he has created successful programs for fortune 500 brands such as; Anta, Nike, Brooks, Dada Supreme, Speedo, Levis, True Religion, Phat Farm, Pastry, and Baby Phat.
After more than 25 years of design success, Roosevelt has moved into the education sector. "Teaching has become a vital part of who I am." I am dedicated to helping foster the next generation of young black leaders
and creatives. "The glorious gift of eduction is empowerment."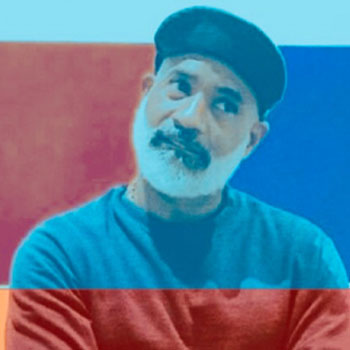 About the author
Drew Greer
Greer is a disruptive brand and product management executive who has held leadership roles at Nike, Ralph Lauren and Under Armour. He is known for introducing disruptive market concepts including one of the original experiential brand spaces, influencer/brand sneaker collaborations as well as the early architect of the Nike Sportswear business. Drew is also credited with developing the product strategy that propelled the Nike Air Force 1 to the best selling sneaker of all-time.