Sports Discussion Session 1
Sports Discussion Session 2
Meet the Panelists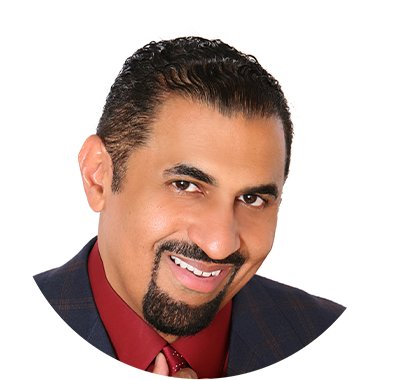 About the author
Moderator: Aundrae Russell
When the ball stops bouncing is a platform where sports and social justice collide to discuss how sports is influenced by African Americans. Aundrae Russell moderates a diverse panel including pro athletes, former players, hall of famers, psychologists, agents and sports reporters.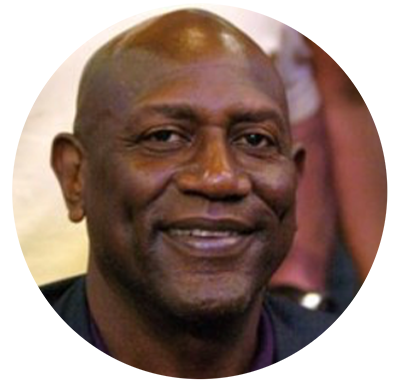 About the author
Spencer Haywood
Basketball player Spencer Haywood was born on April 22, 1949 in Silver City, Mississippi. After graduating from Pershing High School in Detroit, Michigan in 1967, Haywood attended Trinidad State Junior College in Trinidad, Colorado. Haywood was selected to play on the United States men's basketball team in the 1968 Mexico City Olympic Games and won a gold-medal for the United States. In 1969, Haywood transferred to the University of Detroit in Detroit, Michigan for his sophomore year. After experiencing racial discrimination on the University of Detroit basketball team, Haywood decided to leave college and play basketball professionally.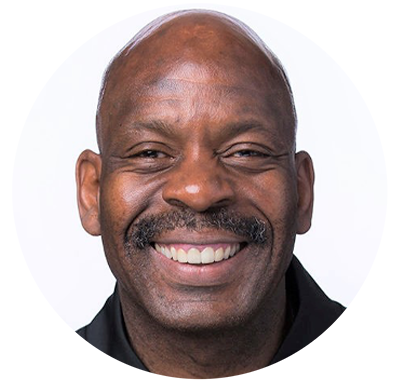 About the author
Derek Richardson
Derek Richardson has officiated 23 seasons as an National Basketball Association (NBA) official and is a Proud graduate of Los Angeles Southwest College and California State University of Dominguez Hills ,earning a associate's degree in Criminal Justice, and a Bachelors Degree in Administration of Justice. Before becoming an (NBA ) Referee, he worked 10 years as a Group Supervisor for the Los Angeles County Department of Children and Family Services, working with wards of the court at Maclaren Children's Center. In 2005 Derek and his wife started the Why Can't We Make A Difference Foundation which mission is to increase elementary school students' academic and emotional interest in school through academic and social enrichment programs in the underserved school communities of Los Angeles, California.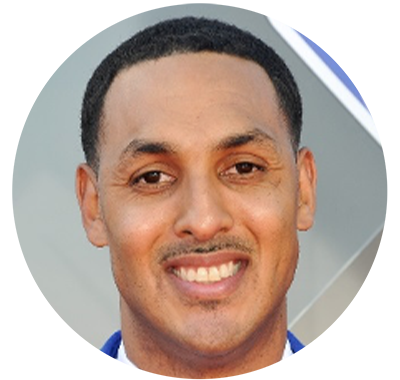 About the author
Ryan Hollins
Ryan Hollins is an American professional basketball player for Auxilium Torino of the Lega Basket Serie A (LBA). He played college basketball for the UCLA Bruins.
Hollins attended John Muir High School in Pasadena, California. He had signed with St. Louis University, but was allowed to withdraw his letter of intent after St. Louis head coach Lorenzo Romar left to become the head coach at the University of Washington. After declining St. Louis, Hollins committed to and enrolled at UCLA.
Hollins was drafted in the second round of the 2006 NBA draft by the Charlotte Bobcats.
On July 23, 2012, Hollins signed with the Los Angeles Clippers. On September 18, 2014, Hollins signed with the Sacramento Kings.
In July 2015, Hollins was a member of the bronze medal winning United States national team at the 2015 Pan American Games.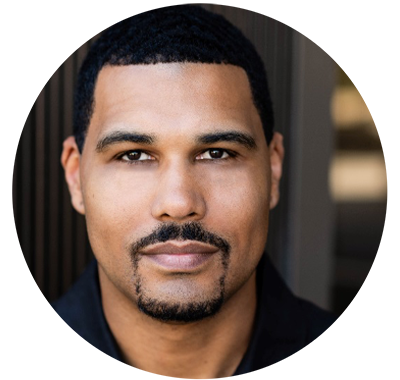 About the author
Nick Hamilton
As a 10-year industry vet, Nick Hamilton is a dynamic media personality best known for his work on SIRIUS XM, NBC, AXS.com, AP, and iHeart Media. With an AA in Communications and Journalism, Nick continues to make quite a name for himself as a reporter and content creator.
From covering CFB National Championship, Super Bowls, NBA All Star Weekend, Stanley Cup games, ESPY Awards, Nickelodeon Kids Choice Awards and various red carpets, Nick is a media maven in the world of sports and pop culture.

Meet the Panelists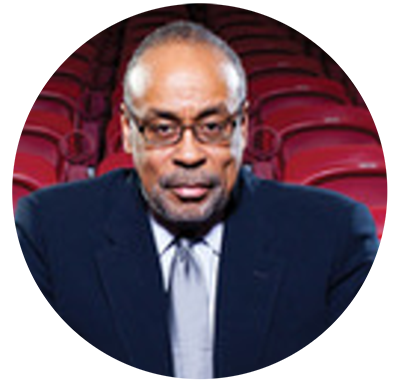 About the author
Bill Strickland
As a transactional attorney, business executive and registered sports agent, Bill Strickland has represented professional athletes for over 35 years primarily in the NBA and the NFL. Some of his previous clients include basketball players, Michael Jordan, James Worthy, Mitch Richmond, Adrian Dantley, Allan Houston, Chris Webber and Rasheed Wallace to name a few; plus former NFL footballers Chris Doleman, Boomer Esiason and Daunte Culpepper.
He earned his Bachelor in Business Administration from Loyola Marymount University, his Master in Business Administration from UCLA, and his Juris Doctor from Georgetown University Law Center. He also is a member in good standing of the PA and DC Bars Associations.
He currently is Sr. VP at Life Sports Agency in LA; serves on the Board of Advisors for the Masters in Sports Law and Business program at Arizona State University; and is a lecturer in various conflict and dispute resolution topics at Cal State University, Dominquez Hills.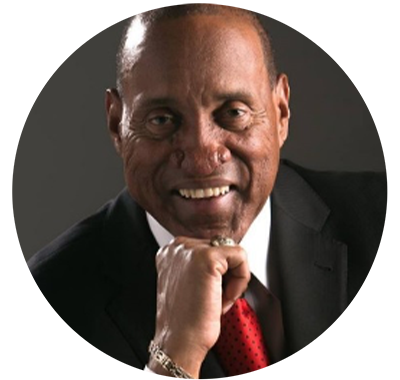 About the author
Dr. George Tinsley, Sr.
George Tinsley Sr.'s road to success could be likened to that of a rags-to-riches story. His is a life story of faith, tenacity, education and a white-hot desire to succeed. George's unyielding determination and strong work ethic are the true gifts that catapulted him to a lifetime of multiple careers, professional achievements, business success and meaningful contributions to improving the lives of others. George William Tinsley grew up in Smoketown, an inner-city neighborhood one mile southeast of downtown Louisville, Ky. Smoketown has been a historically black neighborhood since the Civil War and is the only neighborhood in the city that has had such a continuous presence.
Despite many obstacles, Tinsley capitalized on his athletic gifts and was recruited on scholarship to Kentucky Wesleyan College in 1966, and as a freshman he led the team to the first of 3 Division II NCAA National Championships. He quickly earned the rep of being a 'defensive demon'. and would take the Panthers on to 2 national titles in 1968 and 1969, for which he was twice named All-American, selected as an alternate to the 1968 U.S. Olympic Team, and would soon be drafted to the old American Basketball League to play for the Oaks, Washington Capitals, Miami Floridians, Kentucky Colonels and the New York Nets.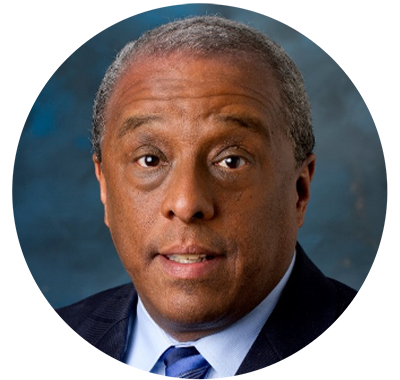 About the author
William Parham
William Parham, PH.D., is a Professor in the Counseling Program and Interim Director of the Doctoral Program in Educational Leadership for Social Justice in the School of Education at Loyola Marymount University. He is a licensed psychologist, board certified by the American Board of Professional Psychology who has devoted his career of service to clinical, educational, training, administrative, and organizational consultation venues. He is Past-President of the Society of Counseling Psychology of the American Psychological Association where he also is recognized as a Fellow in Divisions 17, 45 and 47.
For most of his professional career, Dr. Parham has focused on working with athletes across levels (e.g., professional, elite, amateur, collegiate and youth) and across sports (e.g., basketball, football, gymnastics, softball, baseball, track and field, tennis, golf, swimming, volleyball, figure skating). He has also worked with performance artists in drama, theatre and music.
Currently, he serves as the Director of the Mental Health and Wellness Program of the National Basketball Association. In addition, Dr. Parham is a member of the Mental Health and Wellness Task Force of the United States Olympic and Paralympic Committee (USOPC) and a member of the Mental Health and Wellness Think Tank of the International Society of Sport Psychology (ISSP).
Dr. Parham's emphasis on personal empowerment, discovering and cultivating innate talents and looking for hidden opportunities in every situation are trademark foci. Presentations and conversations with domestic and global audiences, articles and book chapters he has authored during the course of his career and his participation on local, state and national boards, committees, task forces, and positions of governance collectively represent the visible ways in which he has tried to make a difference.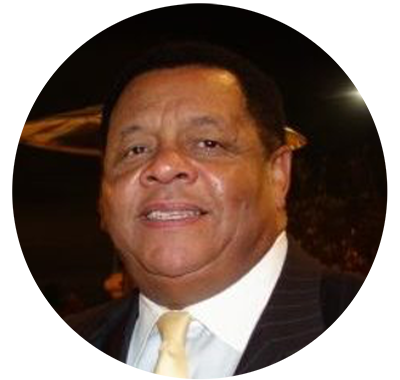 About the author
Mack Calvin
Mack Calvin was born July 27, 1947 in Fort Worth, Texas and played seven seasons, (from 1969 – 1976), in the now-defunct American Basketball Association (ABA) and four seasons in the National Basketball Association (NBA).
A 6′0″ point guard from Long Beach City College and the University of Southern California, Calvin was a 14th-round draft pick of the NBA's Los Angeles Lakers in 1969. However, he began his professional career with the ABA's Los Angeles Stars, averaging 16.8 points per game in his first season to make the ABA All-Rookie Team. The following season, he averaged a career-high 27.2 points for The Floridians, in the process setting the ABA records for most free throws made (696) and most free throws attempted (805) in one season.
Mack Calvin also played for the ABA's Carolina Cougars, Denver Nuggets, and Virginia Squires before the ABA merged with the NBA in 1976. During his ABA career, he tallied 10,620 points and 3,067 assists and appeared in 5 All-Star games.
He spent his four seasons in the NBA with five teams including, the Los Angeles Lakers, (1976-77), the San Antonio Spurs, the Denver Nuggets (which had joined the NBA in 1976), the Utah Jazz, and the Cleveland Cavaliers.