Event Schedule
BREAKFAST
[LOKER STUDENT UNION PALM COURTYARD]
8a-8:45a
Prostrate 5K Walk
[CSUDH Track]
8am
THEATER
MEN'S EMPOWERMENT SUMMIT OPENING
Keynote Speaker: Judge Mathis
9a-10a
MAKING THE NEXT BIG HIT
The Business of Music
10:30a-12:30p
PROFESSIONAL BUSINESS MANAGEMENT CONSULTANT SERVICES
What's Wealth, Love, Money & Sex have to do with it?
1p-2p

BALLROOM A
DATING IN THE DIGITAL AGE
How the internet changed the way we find love
10:15a-12:30p
EMPLOYMENT
Can a Brother Get a Job?
1p-2p
BALLROOM B
REPARATIONS / CA TASK FORCE
Atoning for the sins of slavery
10:30a-12p
BALLROOM C
Metaverse, GAMING AND E-SPORTS
Billion dollar industry
10:15a-12:15p
ENTREPRENEURSHIP
Getting the bag
12:30p-1:45p
ROOM 320
Metaverse, GAMING AND E-SPORTS EXHIBIT (PART 2)
Billion dollar industry
12:30p-2p
ROOM 323
JOIN THE LOS ANGELES POLICE DEPARTMENT
joinLAPD.com
10:15a-11:45a
NECIE'S INSURANCE SOLUTIONS
Solutions For all your business needs!
12p-1p
ROOM 324-325
EMPLOYMENT / HOT JOBS!
10:15a-2p
ROOM 326-327
FREE HEATH SCREENINGS
COVID Vaccinations and Testing
Blood Pressure
Glucose
HIV Home Kit Testing
10:15a-2p
Meet our panelists
Keynote Speaker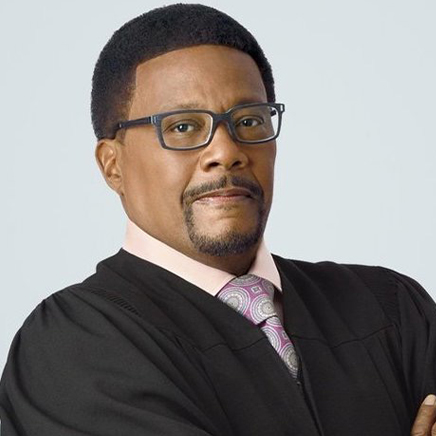 About the author
Judge Greg Mathis
Judge Greg Mathis is a national figure known for his advocacy campaigns for urban youth, and equal justice. He is the longest-running African-American male host on television, with the show now in its 23RD season. His inspirational life story of a street youth who rose from jail to Judge has provided hope to millions who watch him on the Emmy® Award-winning television court show Judge Mathis each day.
Judge Mathis's public service career began in college where he led Free South Africa and voter registration campaigns on campus, while also working nights at McDonalds as a swing manager. After graduating from college in 1983, he joined the staff of Detroit City councilman Clyde Cleveland and continued to work as an advocate for equal justice with Reverend Jesse Jackson's PUSH Excel, where he currently serves as Chairman. Judge Mathis has also served as a national board member of the NAACP and the Morehouse School of Medicine.
In 2022, Judge Mathis will be awarded a star on Hollywood's "Walk of Fame," an honor bestowed on luminaries of the entertainment industry.
In his efforts to reach out to youth and ex-offenders both in and outside of the courtroom, Judge Mathis opened the Mathis Community Center in his hometown of Detroit and has assisted thousands of youth with his non-profit agency Young Adults Asserting Themselves (Y.A.A.T.), an agency that provides career, business start-up and job opportunities, as well as job training, college enrollment assistance and mentorship of Detroit youth.
In 2009, in honor of his years of work and commitment to his hometown of Detroit, the city named one of the streets Mathis Avenue, after him. The street is part of a new housing development, which replaced the housing projects he grew up in.
Judge Mathis is married, and the proud father of four children, and grandfather of two adorable granddaughters.
Making The Next Big Hit
Don't miss this newly added panel at the KJLH Men's Empowerment Summit! Get knowledge to elevate your game. Submit your music to get it in front of industry heavy-hitters.

[email protected]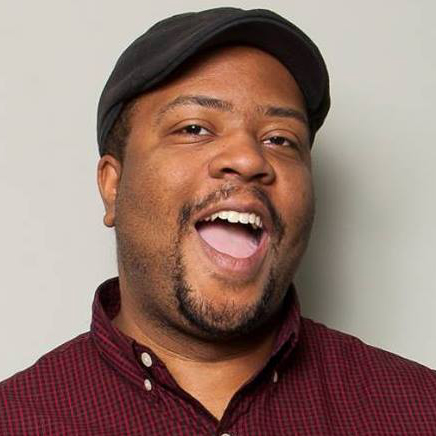 About the author
Chris Malone
Currently, Chris Malone serves as Program Director and On-Air Personality for Stevie Wonder owned KJLH-FM in Los Angeles. Radio Free 102.3 KJLH is a gem that has been at the corner of community and culture for over 50 years. Under Chris' leadership, the station has achieved historic ratings, produced several community events, and has undergone a complete programming makeover, shifting towards a millennial friendly Urban radio station.
In his free time, he enjoys collecting vintage vinyl, reading, spending time with friends, family, cheering for his favorite NBA teams, and attending church. You'll be impressed by this site, as you'll discover the work and inner thoughts of "radio's best kept secret".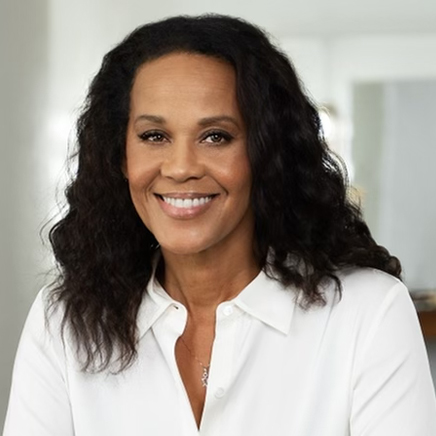 About the author
Whitney Davis Houston
For Whitney Davis-Houston communication is the key to success. She partners closely with clients to identify their most critical needs and their greatest desires. Once she understands her client's goals, she develops innovative legal strategies, ideas and solutions to ensure outstanding outcomes for her clients. Whitney is well-versed in all areas of business law and civil litigation with concentrations in real estate and entertainment law.
Whitney's passion for justice for clients extends to her nonprofit work. As Board President for A New Way of Life, Whitney works on behalf of the organization in whatever capacity is needed to ensure the success of women recently freed from incarceration.
Whitney is also a mother of two sons who are her greatest source of pride. 20+ Years in Practice, Experienced in both Litigation & Transactional Law, Admitted to Practice in California State & Federal Courts, Fierce Advocate for Clients and Operating with the Utmost Integrity.

Dating in the Digital Age
How online dating changed the way we fall in love. Advantages & disadvantages of online dating. Safety concerns, digital intimacy and digital dating for dummies.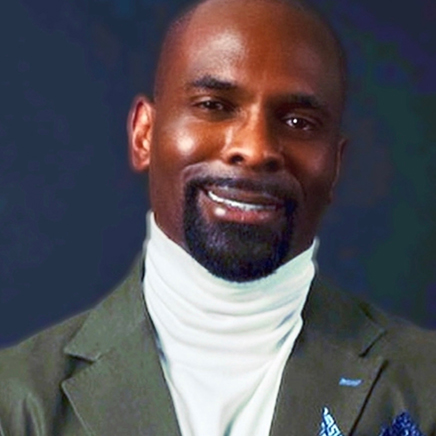 About the author
Kerry Neal
Kerry Neal is the Founder and Chief Change Agent of KeepingIt100LA, Inc., a nonprofit organization and platform committed to facilitating honest dialogue and expert feedback to debunk and demystify common misleading themes and stereotypes about Black men and women in the context of intimate relationships. Additionally, the organization and social movement is dedicated to rebuilding and restoring healthy and loving Black families in our community in perpetuity.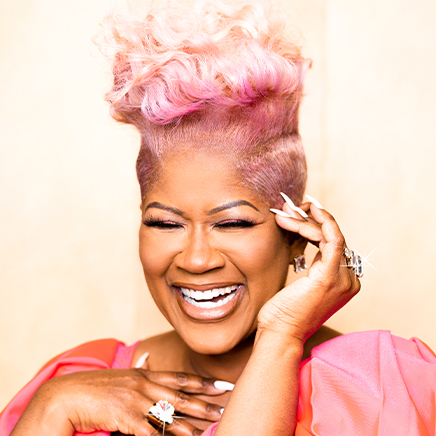 About the author
Diann Valentine
Diann Valentine is a creator, innovator, entrepreneur, mother and wife. Still, there's one title that anchors all of these relationships, and that's the role of friend. Insightful by nature, Valentine has used her superb interpersonal skills to build an impressive brand around supporting women as they celebrate, nurture and find love as well as build their new homes. Most known for her jaw-dropping celebrity and television weddings, this industry veteran has expanded her array of clientele across four continents through servicing corporate clients and high net worth individuals. Be it designing fish tank dance floors, visceral transformations or opulent private estates, Valentine is always providing new visual adventures for her clients and the industry.
As a Love Expert, Diann takes women on a journey that will prepare them for a true happily ever after. Diann gets you ready to heal hurts, mine for the best version of yourself and find the courage to try something new whether you are unhappily single, or married. Diann helps you identify the root causes of unhealthy relationship cycles and begin working towards truly having it all.
As a Television Host, Diann has been a dream fulfiller, hosting three wedding shows and serving as a featured expert on an array of celebrity, lifestyle, interior design and news programs. Her latest stint is Bravo TV's Love Expert on To Rome For Love. As a media talent and speaker, Diann is electrifying, inspirational and insightful.
With many titles, roles and responsibilities, Valentine is just getting started.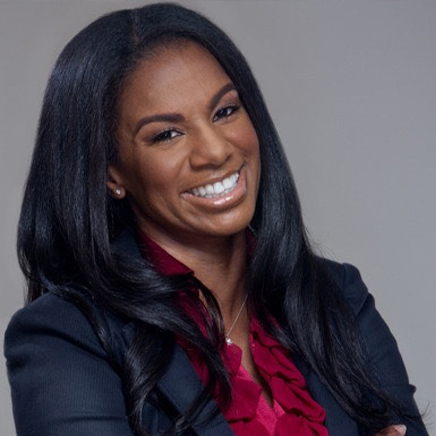 About the author
Kris Marsh
PhD from the University of Southern California in 2005, and a 2017 Fulbright Scholar under President Barack Obama.
She was a Postdoctoral Scholar at the Carolina Population Center at the University of North Carolina before joining the faculty of the University of Maryland (College Park) where she has been tenured since 2014.
Dr. Marsh's research explores the general areas of the Black middle class, demography, and consequences of being in the Black middle class, including their dating practices of an emerging Black middle class that is single and living alone.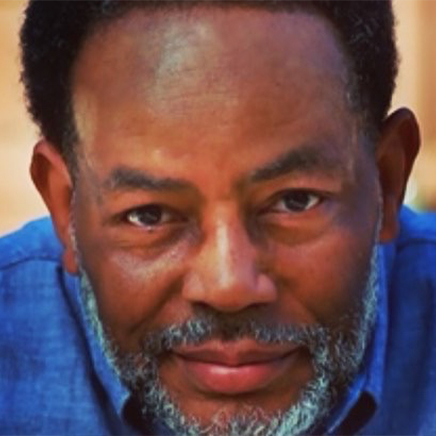 About the author
Donald M. Bell Sr.
Resident Relationship Expert for KeepingIt100LA, Spiritual consultant, Life coach, public speaker, author, and a cohost of the entertaining and profound 2Piece Podcast along with his friend comedian Ron G.
Holds a professional degree in Organizational Psychology and currently in a doctorate program that focuses on counseling and trauma intervention.
In 2001 he founded and serves as the Senior Pastor at Covenant Blessing Fellowship Church in nearby Wilmington
Bell's profound ability to communicate spiritual principles in secular settings has been featured on The Oprah Winfrey Show, ABC 20/20, and the Documentaries Sister I'm Sorry, and Soul Mate. He was also a weekly guest on KJLH nationally syndicated radio program Love in the Spirit hosted by Kevin Nash.
Pastor Bell has been married since 1994, to his lovely wife Michelle and is the father of three children—one of which (Donalin) has just been admitted to Harvard for her Graduate Studies.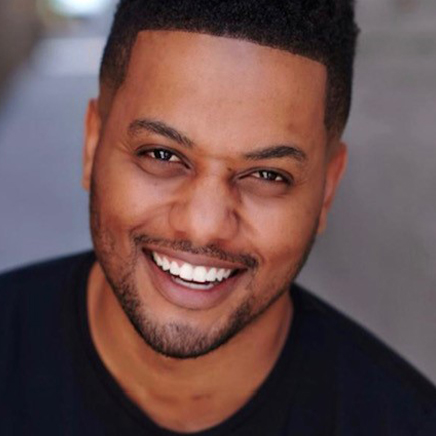 About the author
Ron G
Ron G. is an accomplished comedian, actor, writer, host, and Emmy winning producer. He is also the host for Chocolate Sundaes every Sunday at the world-famous Laugh Factory in Hollywood.
Ron G. has made appearances in Martin Lawrence's 1st Amendment, Key & Peele, Chelsea Lately, and Kevin Hart Presents: The Next Level. Ron G had a recurring role on the HBO hit television show Insecure and has guest starred on numerous television shows including Stuck in the Middle, Love Daily, Shut Eye, and 2 Minutes of Fame, starring Jay Pharoah and Katt Williams. Most recently, he stars as Mehki, brother to legendary rapper MC Lyte, in the sitcom, "Partners in Rhyme," on the ALL BLK network.
Ron G. also won an Emmy for his work on the second season of CNN's United Shades of America with W. Kamau Bell.
In 2019, Ron G. and relationship expert Donald Bell teamed up for the 2 Piece Podcast where they discussed manhood, relationships, and personal growth, and frequently contribute on the KeepingIt100LA platform. Ron G and his beautiful wife co-host Couple's Couch live every Thursday night at 8:00 pm PST / 11:00 pm EST. Fans are given the opportunity to ask them questions, talk dating, and get relationship advice.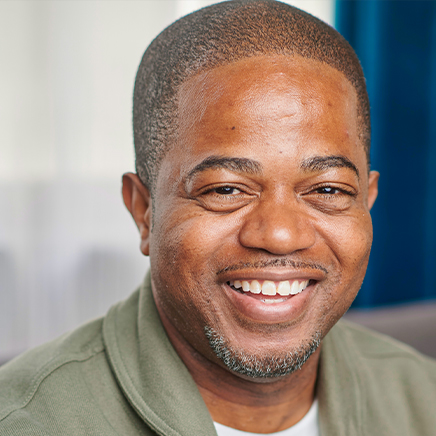 About the author
Chris Kazi Rolle
Chris Kazi Rolle is an internationally recognized entrepreneur in the personal development industry working with public figures and celebrity clientele to achieve success in their career, business, life and love. He is owner of an award-winning matchmaking firm, and a boutique creative agency for public figures.
After 10 years of working in the music business, Kazi transitioned from artist development to personal development, and began working with creative and corporate professionals from across industry.
Kazi has certifications in life coaching, career planning, crisis management and conflict resolution. Kazi has written for Essence, Madam Noire, Huff Post and Men's Health. A sought after speaker, Kazi travels nationally and internationally lecturing year-round.
His intimate understanding of human relations and inspiring life story has made him a popular guest on various media outlets. He has been featured on VH1, CNN, CBS, and The Oprah Winfrey Show. Kazi's work and life is the focus of a Bruce Willis and Queen Latifah award-winning documentary film.

Metaverse, Gaming and e-sports
Is gaming your passion? Come and learn more about this Billion dollar industry. We will introduce the lucrative side of gaming and e-sports, Web 3, NFT, Block Chain introduction and discussion of the metaverse.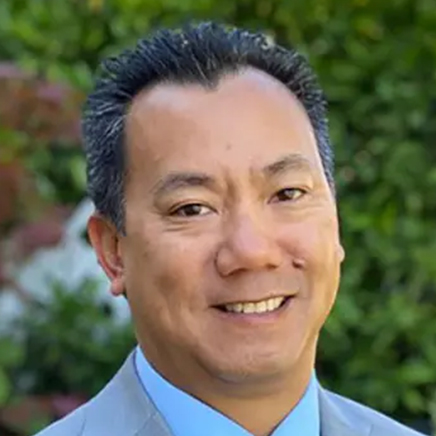 About the author
Bill Chang
Bill Chang is the Deputy Chief Information Officer at California State University, Dominguez Hills (CSUDH). Bill has over 25 years of experience in the private and higher education sectors. During his nine years at CSUDH and over 18 years of California State University (CSU) experience, he has served in several capacities and responsible for Esports, Enterprise Applications, Infrastructure Services, Service Management, Technology Enabled Spaces, Digital Transformation, and Innovation.
Bill leads the Esports Program and is dedicated in expanding Esports as a strategy and not an outcome. The Esports program is centered on pillars which are Academics and Research, Community Engagement, Health and Wellness, Communication and Marketing, and Competition. The program aims to always meet the needs of our students, by providing development programs within the Esports environment to obtain transferable career skills.
CSUDH is a highly diverse, metropolitan university providing transformational educational experiences grounded in culturally sustaining practices, innovative research, creative activity, and community engagement. Established in 1960, CSUDH is one of the 23 campuses that comprise the CSU system.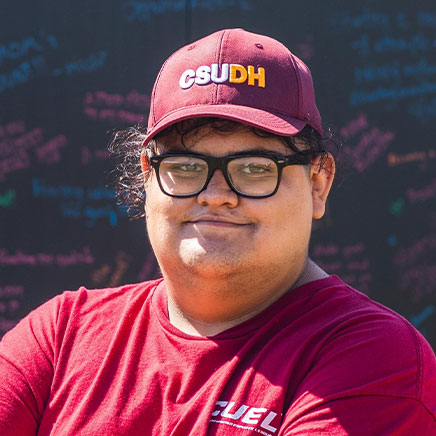 About the author
Luis "Franky" Saldana
Luis Saldana aka Franky is currently a student at CSUDH. He's a Sociology major and scheduled to graduate this Spring 2023. Franky has been playing competitively for 4 years, and I'm the current president for CSUDH ESPORT ASSOCIATION and Captain of the Valorant team. He plans to utilize his skills and knowledge that he learned from his major and from Esports to begin his career upon his graduation helping others within the Esports and educational industry.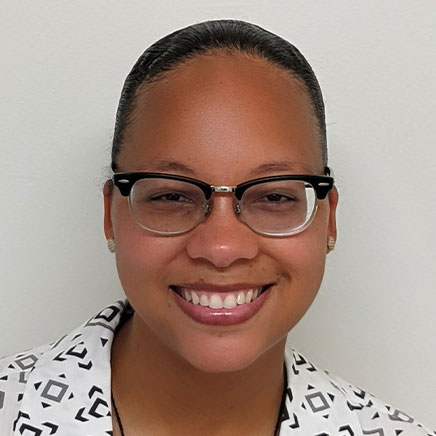 About the author
Alyse Freeman
A two-time alum of the California State University (CSU), Alyse earned her bachelor's degree in physical education, (Pre-Physical Therapy), from CSU Dominguez Hills (CSUDH), and her master's degree in kinesiology, (Exercise Science), from CSU Long Beach. There, she promoted physical activity as a vital sign of health as president of the award-winning, gold-level recognized, student-run organization, Exercise Is Medicine – On Campus. Having also been certified as a Personal Trainer, and passionate about bridging the gap between health & wellness and gaming culture, Alyse's research interests include metabolic and musculoskeletal disorders associated with physical inactivity and sedentary lifestyles, practical countermeasures to prolonged sitting, and ergonomics. Alyse is a dual member of the National Strength & Conditioning Association and the American College of Sports Medicine, where she also serves as a volunteer for its Southwest regional chapter. As a gamer at heart, Exercise Physiologist, and Kinesiology Consultant for the CSUDH Esports Health & Wellness Division, Alyse is a proponent of merging sports medicine into the gaming community.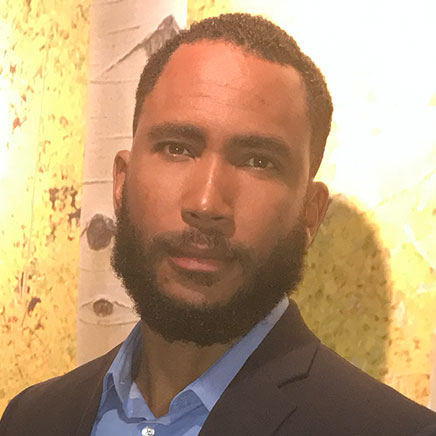 About the author
Jamel Thomas
Jamel Thomas is a resident of Los Angeles by way of Central Texas. During his career he's developed software solutions, been the IT Administrator for federal and county financial systems, as well as a Business Relationship Manager managing relationships between Los Angeles County Departments.
He is currently a Program Administrator for LA County's Delete the Divide initiative, working to delete the gap between those who benefit from technology and those who do not in the County of Los Angeles. The "Delete the Divide" initiative was birthed out of a motion unanimously passed by the Los Angeles County Board of Supervisors in October 2020.
After becoming a Certified Business Relationship Manager Jamel worked for the Office of Strategic Partners, a division within the Internal Services Department of Los Angeles County. Jamel was awarded the designation of "Top BRM's of 2018," by the Business Relationship Management Institute for his work.
An active member of Toastmasters International since 2008, Jamel became a finalist in their annual World Championship of Public Speaking competition in 2011.
Jamel is also an active member of the Los Angeles County African American Employee Association.
Jamel graduated from Huston-Tillotson University, a historically black college in Austin Texas with a Bachelor of Science in Computer Science, where he also became a member of Alpha Phi Alpha Fraternity, Inc.
About the author
Ceasar Cedano Jr.
Student, Captain, Esports Vice-President
Cesar Cedano Jr. aka Wickytrix, is currently a student at CSUDH. He's a Computer Technology major and scheduled to graduate in 2025. Cesar has been playing competitively for 5 years, and currently the Vice-President for CSUDH ESPORT ASSOCIATION and Captain of the Overwatch team.  He plans to utilize his skills, knowledge, and degree that he earned into his career field of Audio Visual Technologies.
Entreprenuers
Learn from experts about resources and tips to fund, start and sustain your entrepreneur venture as well as ways to grow your business as a vendor of the County of Los Angeles brought to you by Delete the Divide.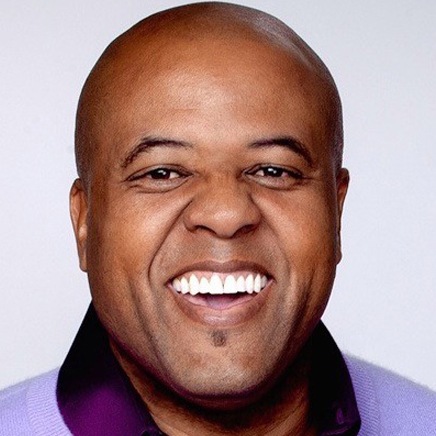 About the author
Damon Haley
Building successful brands, businesses and a career is a juggling act – developing and implementing campaigns that appeal to consumers, sponsors, clients, and partners, all the while attracting targeted audiences, promoting the brand and delivering millions in revenues. No one does it better than Damon Haley, who has helped brands such as Nike, Jordan, Converse, Pepsi, HBO, Sony, Lionsgate, Frito-Lay, Nickelodeon, Moet Hennessy and Cartoon Network launch highly successful new products, consumer activations, theatrical film releases, influencer programs and sports experiences. From humble beginnings, Damon has whimsically journeyed through sports, entertainment and the lifestyle culture brand space, has worked with global icons and has traveled the world doing all of the above.
​
Today, Damon is focused on building the family business of Glow + Flow Beauty with his wife Diann Valentine, partnering to grow 'Phenom' (a brand marketing consulting firm) with some former Nike colleagues and shaping the Hoop Dreams Brand that he has acquired an equity stake in.
​
Damon also serves as a Founding Board Member of the Black Cooperative Investment Fund, a micro lending nonprofit for small businesses in Los Angeles, and Board Member of the Inglewood Chamber of Commerce. In addition, Damon is a Strategic Advisor to Berkeley Strategy Advisors and Zella Life Coaching.
​
Prior to Damon's recent ventures, he was a Financial Analyst at Chevron Corporation, launched the Western Region Marketing Group for Nike, Managing Partner of UMCA Sports & Entertainment, Head of Sports Marketing for Troika Media Group and Brand Strategy Consultant for Nike. damonhaley.com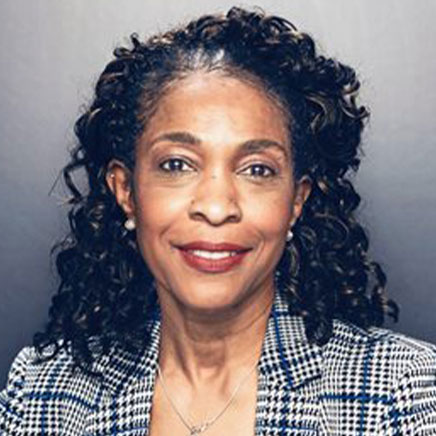 About the author
Lisa Stevens
Vice President, Senior Business Consultant – JPMorgan Chase for Business Racial Equity
Lisa Stevens has dedicated her career to serving and growing the business community across Los Angeles. In her current role, she is a Business Mentor and Coach with JPMorgan Chase's Minority Entrepreneur and Racial Equity Commitment Team.
Here she empowers small businesses from underserved communities by providing 1:1 mentorship. Through these relationships she advises small businesses by delivering insights on business development, operation management, cash flow, and access to capital. She has spent her entire career advocating Minority Entrepreneurs as the key drivers to our economy's success. Having this opportunity to pursue the work she loves, is truly where her passion meets her career's purpose. Lisa joined JPMorgan Chase in 2005.
Lisa brings over 20-plus years of business growth and wealth creation expertise. She specializes in business development, cash management and credit solutions. She knows firsthand the challenges and struggles minority business owners face. Growing up in an underserved community in Brooklyn, NY, Lisa has dedicated her life to serving the community, focusing on advancing racial equity, increasing generational wealth, education and career development.
With dedication to being the change she wants to see in her community, Lisa sits on the Board of the Greater Los Angeles African American Chamber of Commerce (GLAAACC), which supports underserved businesses in Los Angeles.
Lisa and her husband Myron have one amazing son, Izel who recently graduated Loyola Marymount University in the field of Medicine. They have three dogs, one grand-puppy, and are lovers of the great outdoors. When not serving her community she enjoys hiking, traveling, comedy, and quality time with family and friends.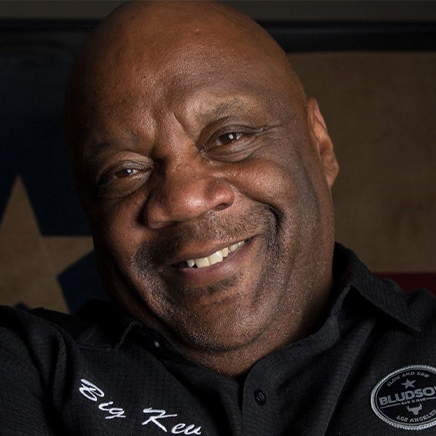 About the author
Kevin Bludso
Kevin Bludso is a chef, television personality and two-time Steve Harvey Hoodie Award Winner.
In 2008, he opened Bludso's BBQ, his small takeout BBQ stand in Compton, California. It has since grown into an international empire, with a flagship restaurant, Bludso's Bar & Que, in Hollywood, a concession stand at the LAFC Soccer Stadium, a location in Proud Bird by LAX, and a sprawling restaurant and bar called San Antone by Bludso's BBQ in the Crown Casino in Melbourne, Australia.
He is the judge on the hit Netflix BBQ competition show The American BBQ Showdown, and has multiple television appearances on shows like Diners, Drive-Ins and Dives and Bong Appetit, and as a recurring guest judge on Bar Rescue. His first cookbook, #1 Best Selling The Bludso Family Cookbook: BBQ Soul Food and Family, From Compton to Corsicana, is available now on Ten Speed Press!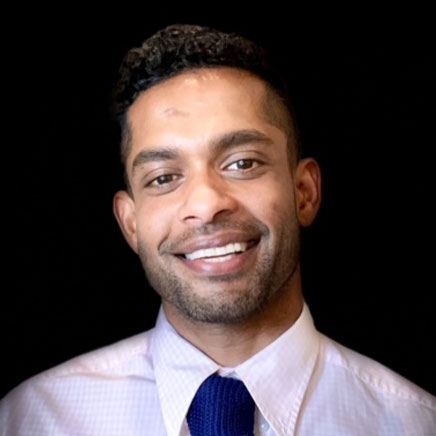 About the author
Aravinda Edussuriya
Aravinda Edussuriya is from Los Angeles, CA. Before joining the County of Los Angeles, he was a high school math teacher and counselor. During his career with the County of Los Angeles, he worked for the Department of Public Social Services providing CalFresh, Medical, CalWORKs, and IHSS services to LA County residents, then promoted to Economic Opportunity Department formerly known as Workforce Development, Aging, and Community Services, where he developed high-growth industry career pathways for job seekers in Los Angeles County using Workforce Innovation and Opportunity Funding, supplemented by other Federal, State, and Local funding.
He is currently a Program Administrator for LA County's Delete the Divide initiative, working to delete the gap between those who benefit from technology and those who do not in the County of Los Angeles. The "Delete the Divide" initiative was birthed out of a motion unanimously passed by the Los Angeles County Board of Supervisors in October 2020.
Aravinda graduated from the University of California, Davis with a Bachelor of Science in Community and Regional Development. He earned a Master's degree in Educational Psychology from Pepperdine University. Aravinda is currently a Ph.D. candidate at the University of Arizona concentrating on Education with an emphasis on Neuroscience and curriculum development.

Building Generational Wealth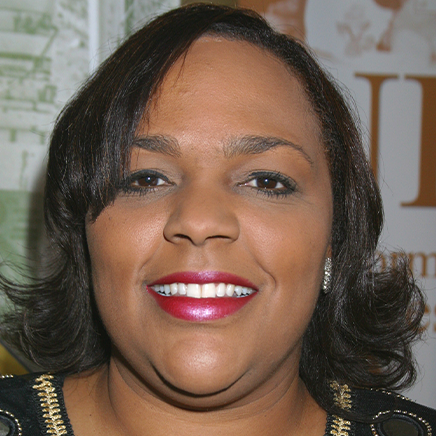 About the author
Lori Gay
Lori Gay is the President and Chief Executive Officer of Neighborhood Housing Services of Los Angeles County (NHS), a non-profit lender, developer, and neighborhood revitalization corporation. She has worked in the community development field for over 25 years and has focused her efforts on rebuilding impoverished communities and creating mechanisms for community empowerment and ownership.
NHS is a non-profit committed to creating lifelong homeowners and stable communities for families of modest means throughout Los Angeles County. Since 1984, NHS has developed and rehabilitated nearly 20,000 housing and commercial units, placed 4.3 million families on the road to homeownership, created 215 block clubs, employed over 220 neighborhood youth, and invested more than $4.4 billion back into some of Los Angeles' toughest neighborhoods.
Employment
Can a brother get a job?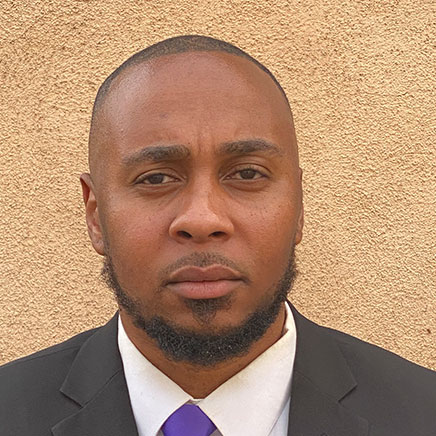 About the author
Rakeem Williams
I joined South Bay Work Force Investment Board in 2022 as the Job Developer. Prior to SBWIB, I was the Job Developer at Health right 360 and behavior therapist at IBIC. During mt tenure at Health Right 360, I helped the company start career fairs and workshops, and decrease unemployment rates for my caseload. I am a graduate from Wayne State College , where I majored in Criminology. I currently live in Los Angeles and when I'm not busy you can find me at community events around the Los Angeles.

Reparations CA Task Force
Atoning for the sins of slavery
Dr. Anthony Samad-Moderator
State Senator Steve Bradford
Kamilah V. Moore, Esq
Our Partners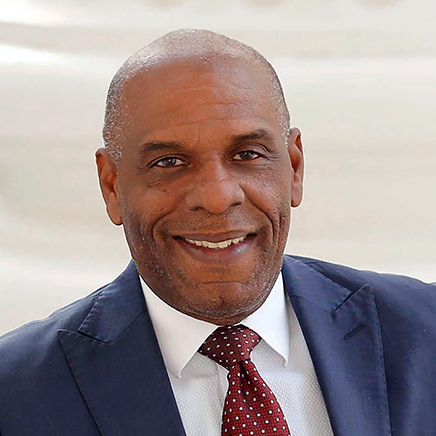 About the author
Senator Steven Bradford
Steven Bradford brings a lifetime of experience to the California State Senate. In over two decades of public service – first as a Gardena City Councilman, then as a State Assemblyman and now as a State Senator – Bradford has proven himself to be a great citizen activist and public servant. He made history when he became the first African American elected to the Gardena City Council.
As a member of the Assembly, Bradford had 43 bills signed into law. Currently he is Chair of the Senate Public Safety Committee, as well as the Chair of the California Legislative Black Caucus. Senator Bradford was recently appointed as a member to the California's Task Force to Study and Develop Reparations Proposals for African Americans by Senate President Pro Tem, Toni Atkins. Senator Bradford is an advocate for Criminal Justice Reform, Diversity and Inclusion, empowering underserved communities and bringing equity to the Cannabis industry.
Last year Senator Bradford had seven bills signed into law, including SB2 the Kenneth Ross Jr. Police Decertification Act of 2021, creating a statewide process to revoke a peace officer's certification and SB 796 allowing the County of Los Angeles to return Bruce's Beach to the remaining descendants of the Bruce Family.
Prior to his service in local and state government, Bradford was a Public Affairs Manager for Southern California Edison, District Director for the late Congresswoman Juanita Millender-McDonald, Program Director for the LA Conservation Corps, National Director of Bigger and Better Business for Phi Beta Sigma Fraternity and worked for seven years as a marketing and sales representative for International Business Machines Corporation (IBM).
Bradford is the Chair and Founder of the Gardena Jazz Festival. The festival will celebrate its 19th Annual event this year and is one of the most popular events in the South Bay. Bradford grew up in Gardena, where he resides to this day. He coached football and baseball for sixteen years in Gardena's Parks and Recreation League. Bradford attended San Diego State University and he earned a Bachelor of Arts in Political Science from California State University, Dominguez Hills. He also serves on the board of the Mervyn M. Dymally African American Political and Economic Institute, a non-partisan public policy think tank.
About the author
Dr. Thomas A. Parham
Thomas A. Parham, Ph.D. is a family man who resides in the Southern California area with his wife, Davida. Dr. Parham is the 11th president of California State University, Dominguez Hills (CSUDH), a highly diverse, metropolitan university primarily serving the South Central and South Bay areas of Los Angeles County. Established in 1960, CSUDH is one of the 23 campuses that comprise the California State University system, the largest system of public higher education in the nation.
Dr. Parham previously served as vice chancellor for student affairs and an adjunct faculty member at the University of California, Irvine, where he had been since 1985. Prior to his role as vice chancellor, he served as assistant vice chancellor for counseling and health services, Counseling Center director, and director of the Career and Life Planning Center at UCI. Early in his career, Dr. Parham also held an appointment on the faculty at the University of Pennsylvania in Philadelphia.