The Black Girl Magic Proven Achievers Awards Ceremony!
Meet the 2021 Honorees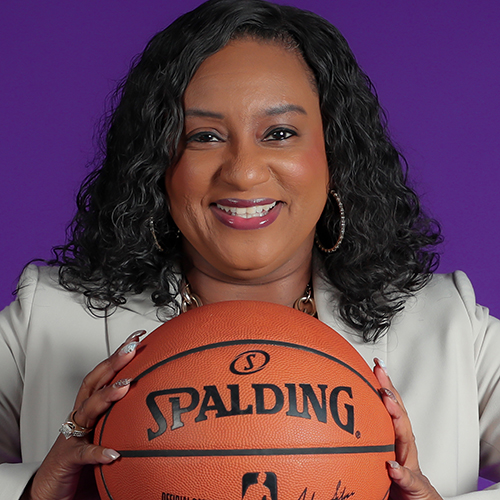 Kiesha Nix
Kiesha Nix is currently the Executive Director of the Lakers Youth Foundation. In her current role, Kiesha oversees and directs programming and funding priorities for the charitable arm of the Los Angeles Lakers. She is responsible for implementing the mission of the Foundation which is to assist underserved youth in our communities to develop and recognize their full potential by providing positive experiences and resources in education, health & wellness and sports.

Read Full Bio
Kiesha oversees the funding which supports over 100,000 youth in 20+ Southern California Boys & Girls Clubs through the Jr. Lakers Youth Basketball Program, has helped to build 40+ basketball courts throughout Los Angeles and surrounding counties, 15+ Reading Rooms and currently has completed 2 STEM Lab projects at local middle and high schools in Los Angeles. This funding also awards monetary grants to non-profit organizations that support youth with direct services and programs.
Formerly Kiesha served as a Vice President in Enterprise Business & Community Relations at Bank of America and as a Private Wealth Associate in the Private Banking & Investment Group Division of Merrill Lynch. Kiesha was employed by Bank of America – Merrill Lynch for over 21+ years.
On the Philanthropic side Kiesha currently sits on the following Boards: Advisory Board for the Los Angeles Dodgers and MLB's RBI program (Reviving Baseball in Inner Cities), USC Black Alumni Advisory Board, Advisory Board for the LA A11iance of professional sports teams, HealHer Network and KHEIR (Korean Healthcare Education Information & Research Center) Boards repectively. Kiesha currently serves as one of Procter & Gamble's "My Black is Beautiful Ambassadors," is also a Member of WISE (Women in Sports & Events). Kiesha works with countless non-profit organizations and mentors youth throughout her Community. She holds a Bachelor of Arts degree in English from the University of Nevada. Kiesha is the proud Mom of one son; Kyler who is a graduate of Fisk University in Nashville, TN achieving a Bachelor of Science degree in Business and currently employed as a Financial Advisor at Merrill Lynch.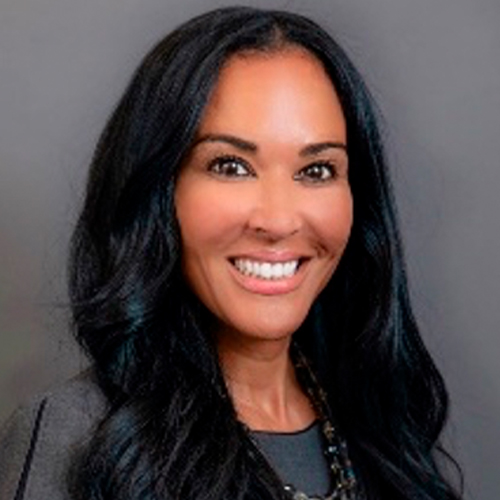 Denita Willoughby
Named by California Diversity Magazine as one of the Most Powerful and Influential Women in California, Denita Willoughby is vice president of supply management & support services for Southern California Gas Company, a Sempra Energy regulated California utility.

Read Full Bio
She is responsible for overseeing a $1.5 Billion procurement operation that includes supply management, supplier diversity, inventory and logistics.  She also oversees all the company's fleet and real estate assets. Willoughby previously served as a shared officer also supporting San Diego Gas & Electric. Prior to that role, she was the regional vice president of external affairs for SoCalGas, where she led the company's community relations, public affairs, and media & employee communication efforts.
Before joining SoCalGas, Willoughby held leadership positions at AT&T, which included vice president of television programming during the roll out of U-Verse; vice president of external affairs, leading the company's government and community affairs activities; and regional sales vice president for SBC Communications.
She serves on the board of Vision to Learn and is board chair of Los Angeles Chamber of Commerce.  She is an advocate for improving educational outcomes for all children and dedicates time to mentoring professionals wishing to advance their careers.
Willoughby earned a master's degree in business administration from Harvard University and a bachelor's degree in engineering from the University of Wisconsin-Madison where she also received the Engineering Distinguished Alumni Award in 2017.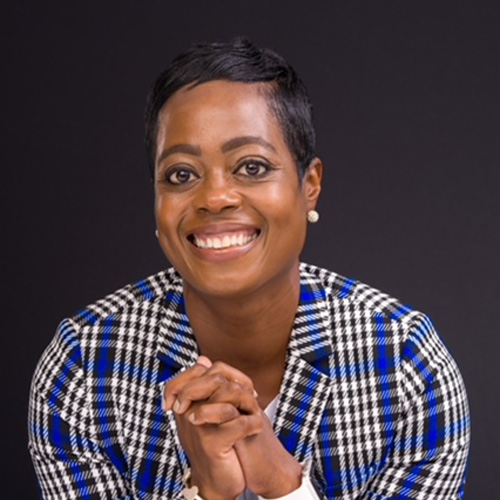 Nichol Whiteman
With a relentless dedication to improving the lives of others, Nichol Whiteman is the Chief Executive Officer of the award-winning Los Angeles Dodgers Foundation (LADF). Under Nichol's leadership, LADF tackles the most pressing problems facing Los Angeles with a mission to improve education, health care, homelessness and social justice for all Angelenos.
Read Full Bio
During Nichol's tenure, LADF launched incredibly impactful programming including Dodgers RBI, a youth development initiative serving more than 10,000 youth today.
As part of LADF's commitment to Southern California communities, the Foundation completed its 50th Dodgers Dreamfield, created a benefit gala, and increased fundraising by 1,000% with Nichol at the helm. Direct programming is only the beginning. Whiteman also advocates for LADF to be a strong charitable partner for nonprofits within the Los Angeles community through strategic grant making that builds capacity and reach. Collectively, Whiteman has cultivated partnerships that have resulted in more than $32 million in community investment in the form of direct programs and grant making, impacting over 2.3 million children.
With a degree in Economics from Spelman College, Nichol was the first in her family to graduate from college and has a passion for education, equity, and diversity. Her unwavering dedication resulted in positions in investment management and publishing before beginning a philanthropic career as VP, Western Region of the Jackie Robinson Foundation. As a child of Jamaican immigrants "in search of a dream," she frequently highlights the power of diversity in advocating for resources and opportunities for marginalized populations.
As a Black woman in Major League Baseball, Nichol understands the importance of access. She uses her resources to open doors and opportunities for youth from all backgrounds. In addition to her professional achievements, she mentors countless men and women. With a mighty team that shares her commitment to advocacy, Whiteman aims to deepen the impact of LADF programs and enhance the Foundation's visibility and philanthropic influence across Los Angeles.
A product of Nichol's vision and unwavering dedication, the Los Angeles Dodgers is now the proud owner of an ESPY. Named the 2020 ESPN Sports Humanitarian Team of the Year, the highly-coveted award recognized LADF's work as the team's official charity. Celebrating the team environment that Nichol fosters internally and in the community, the Aspen Institute named LADF as a 2020 Project Play Champion for its new meaningful, and specific work. She has also helped pave the way to LADF receiving the 2020 Beyond Sport Award for Reducing Racial Inequalities, which reflects the Foundation's commitment to strengthening communities through social justice.
The New York native has been recognized throughout the industry for her exceptional contributions having earned the 2020 National Medical Fellowship Leadership in Philanthropy Award, the 2020 Visionary Award presented by Southern California Leadership Network (SCLN), and the MOSTe Motivating Our Students Through Leadership Experience 2020 Lantern Award among many others. In 2019, she spoke at the Laureus Youth Summit and ESPN Town Hall to share how the power of sport can empower youth leaders and how sports teams and their foundations can participate in programs that promote inclusion and build bridges in local communities. In 2018, she received the Sports Business Journal Game Changers Award and the Anti-Defamation League's Deborah Award. Her 2017 honors include Ebony Magazine's Woman Up Award and The Pink Tea Rose Foundation's Progressive Leadership Award.
Nichol is a member of Women in Sports and Entertainment and LA Community Leaders and holds positions on the advisory and regional boards of the Federal Reserve Bank of San Francisco, Covington Capital Management, the Women's Leadership Council, A Better Chance, Inc., New Teacher Center, Davinci Schools Board Fund, the Los Angeles County Office of Education, the Positive Results Corporation, and Portal Schools board of trustees. Additionally, she sits on the board of the Los Angeles chapter of Positive Coaching Alliance and serves on the YMCA of Metro LA's Sports and Impact Panel. Attracting attention from acclaimed journalists, she has been featured in outlets including Forbes Magazine, NBC's CA Live, and the LA Times. During the tumultuous year of 2020, Nichol still found time to engage with the community during a profoundly troubling time when our nation greatly needed to hear from its leaders. Amidst the task of continuing on the ground support, she also served as a panelist and/or keynote speaker for The Future of Accessibility in Youth Sports presented by LeagueApps, the 2020 Social Innovation Summit, and the Lunch with a Leader Series presented by the Emerging Practitioners in Philanthropy to name a few. Further expanding LADF's impact, she is a proud member of the Strategic Partners Group for Play Sports Coalition—a unique coalition of community and national sports organizations and leaders who support young athletes, working families, coaches, and
volunteers across the country. While the pandemic has undoubtedly impacted all communities, urban communities have been disproportionately suffering resulting in Nichol shifting LADF's operations to be part of the immediate solution. With a firm belief that each person has the power to positively impact a life, Nichol's journey continues to be full of inspiration and hope as she fights for young people to realize their dreams. She resides in Los Angeles with her husband Timothy and two sons, Timothy Jr. and Nicholas.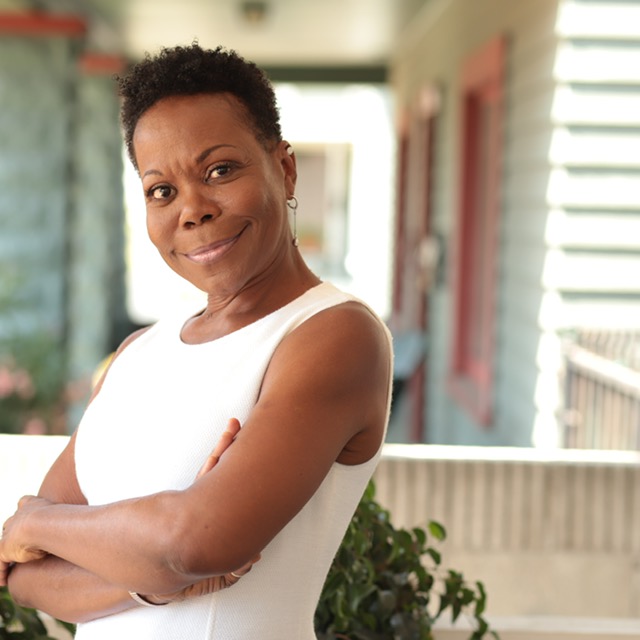 Karen A. Clark
Karen A. Clark / Los Angeles, California – Sr. Vice President
City National Bank – 10 years
Multicultural Marketing Strategy Manager; DEI Advisory Board – 10 years
Read Full Bio
Internally – Her team manages 12 colleague resource groups (CRG); all programs for learning, development, community outreach, thought leadership. Launched unconscious bias training enterprise-wide 2020; launched bank-wide mentoring program in 2012 – 600 graduates YTD.
Externally – Creates marketing & business development strategies to attract minority share of wallet. Through the formation of partnerships and value added solutions; we engage multicultural audiences around relevant topics to increase financial knowledge and freedom.
Accomplishments – Achieved Forbes list of Best Places for Diversity – 2018, 2019, 2020
U.S. Bank – 5 years Multicultural Marketing Manager, national
Community Development Manager, California
Operation HOPE, Inc. Development Director – 5 years
Developed a diverse portfolio of 150+ funding relationships for the purpose of sustainable support, cross selling investment opportunities, and sponsorships.
Bank of America – 11 years
International Diversity Specialist – Trainer & Executive Coach
Commercial real estate – construction lending
The Karen A. Clark Project – Actor, singer, songwriter, & producer 3rd music album and 1st book available 2021; as well as podcast – "Come into My Room". 1-woman theatrical show "The Women" has been produced nationally. Current music show- "Love Stories". KJLH's own Traci Brown often performs with Karen.
EDUCATION / TRAINING – Digital analytics (Columbia Business School 2019); Strategic marketing management (Harvard Business School 2016); BA economics (CSUS).
AWARDS – Champion of Leadership 2019 – Black Women Lawyers Asso.; Diversity Leadership – Nat'l Diversity Council 2019; Corp. Board Leader – NAWRB 2019; Vanguard award – LA's Most Influential African Americans 2017; Diversity Leadership – CEO Collaboration Award – 2018 & 2020.
BOARDS – Educating Young Minds (president); Pacific Coast Regional (treasurer); Duke Media Foundation (financial education director); Streetlights; L.A. Women's Theatre Fest.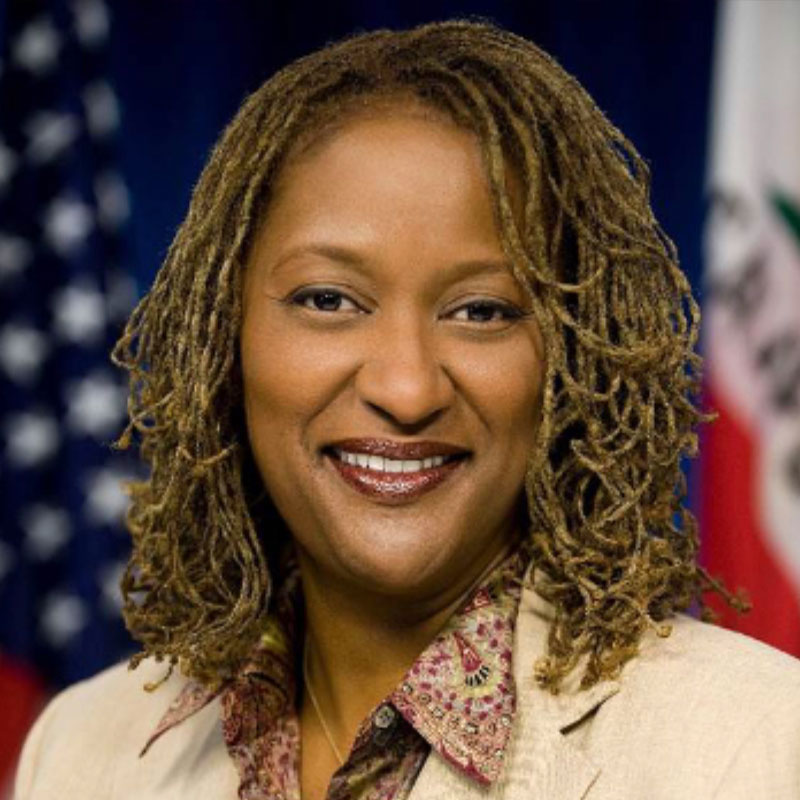 Holly Mitchell
On November 3, 2020, Supervisor Holly J. Mitchell was elected to serve the Second District of Los Angeles
County.
Read Full Bio
Throughout her career in public service, Supervisor Mitchell has always worked with the understanding that creating a California where all residents can thrive – means investing in the communities, families and children of LA County. Having authored and passed over 90 laws in the California Legislature, Supervisor Mitchell brings an extensive public policy record to the Board of Supervisors. Many of her bills have been at the forefront of expanding healthcare access, addressing systemic racism, and championing criminal justice reform.
During her tenure in the California State Legislature, Supervisor Mitchell represented the 54th District for three years as an Assemblymember and later served seven years as State Senator for the 30th District. As State Senator, she also held the distinction of being the first African American to serve as Chair of the Senate Budget and Fiscal Review Committee. In this capacity, she led the passage of state budgets each totaling over $200 billion for the fifth largest economy in the world.
Prior to serving in elected office, Supervisor Mitchell was CEO of Crystal Stairs, California's largest nonprofit dedicated to child and family development. In this role, she ensured that families across Los Angeles County gained access to childcare and poverty prevention resources. Before leading Crystal Stairs, she worked as a legislative advocate at the Western Center for Law and Poverty.
Supervisor Mitchell's leadership has been recognized by over 100 community and business groups. She was recently honored as a 2020 Visionary by Oprah Winfrey's O Magazine for making California the first state in the nation to ban natural hair discrimination with The CROWN Act.
As Supervisor, Mitchell is proud to serve the two million residents of the Second District which includes the neighborhood she grew up in, Leimert Park, and the following cities: Carson, Compton, Culver City, Gardena, Hawthorne, Inglewood, Lawndale, Lynwood, parts of Los Angeles, and dozens of unincorporated communities. Supervisor Mitchell is a University of California at Riverside Highlander, a CORO Foundation Fellow and mother to Ryan.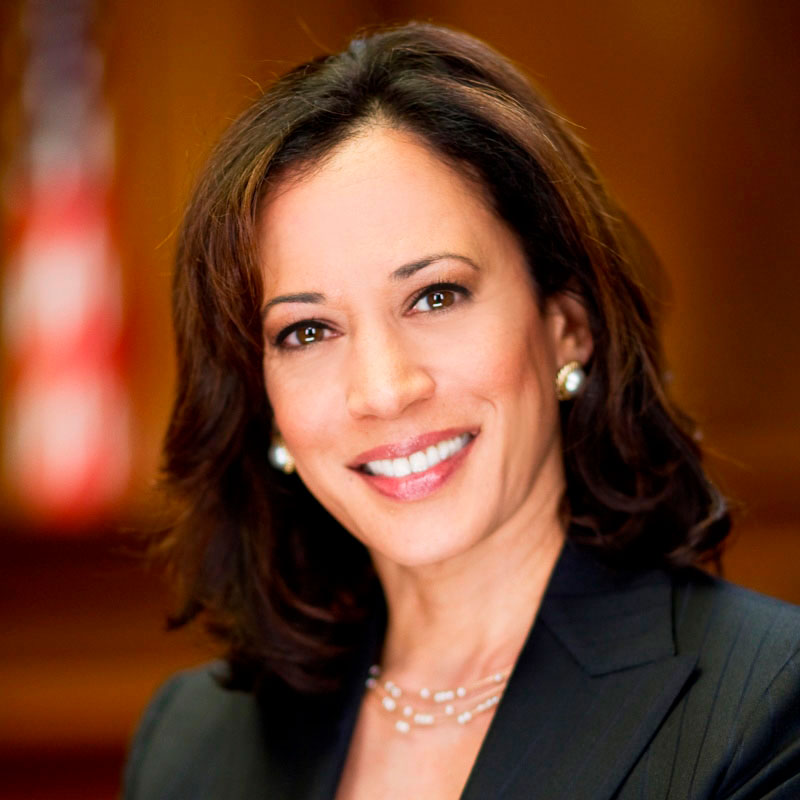 Kamala Harris
Kamala Harris, Vice President of the United States
Read Full Bio
Kamala Devi Harris is an American politician and attorney who is the 49th and current vice president of the United States. She is the United States' first female vice president, the highest-ranking female official in U.S. history, and the first African American and first Asian American vice president.
A member of the Democratic Party, she served as a United States senator from California from 2017 to 2021, and as the attorney general of California from 2011 to 2017. Harris became vice president upon inauguration in January 2021 alongside President Joe Biden, having defeated the incumbent president, Donald Trump, and vice president, Mike Pence, in the 2020 election.
Born in Oakland, California, Harris graduated from Howard University and the University of California, Hastings College of the Law. She began her career in the Alameda County District Attorney's Office, before being recruited to the San Francisco District Attorney's Office and later the City Attorney of San Francisco's office. In 2003, she was elected district attorney of San Francisco. She was elected Attorney General of California in 2010 and re-elected in 2014. Harris served as the junior United States senator from California from 2017 to 2021. Harris defeated Loretta Sanchez in the 2016 Senate election to become the second African American woman and the first South Asian American to serve in the United States Senate.[5][6] As a senator, she advocated for healthcare reform, federal de-scheduling of cannabis, a path to citizenship for undocumented immigrants, the DREAM Act, a ban on assault weapons, and progressive tax reform. She gained a national profile for her pointed questioning of Trump administration officials during Senate hearings, including Trump's second Supreme Court nominee Brett Kavanaugh, who was accused of sexual assault.[7]
Harris sought the 2020 Democratic presidential nomination, but dropped out of the race prior to the primaries.[8] Biden selected Harris as his running mate in August 2020.