Radio Free 102.3 KJLH proudly salutes Proven Achievers in our community who are making a difference every day. We are honoring today's leaders, building a better tomorrow. Proven Achievers brought to you by McDonalds and California Department of Public Health.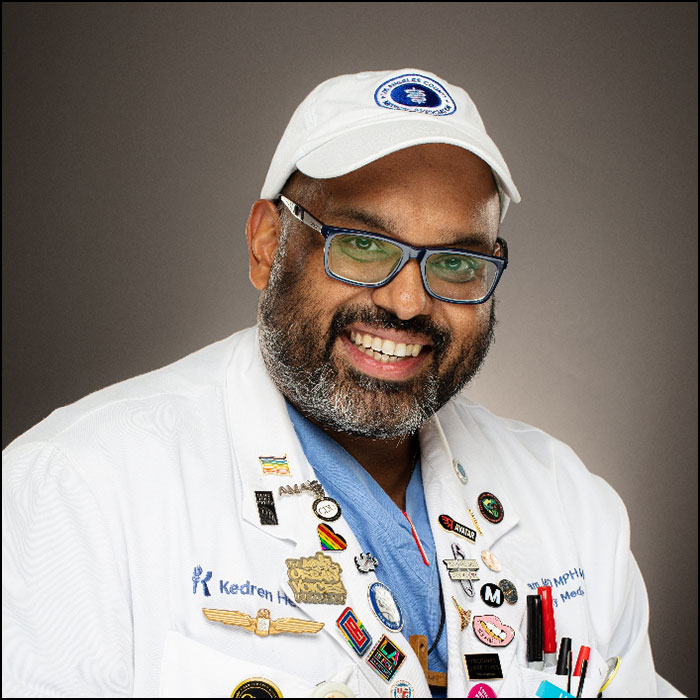 Dr. Jerry P. Abraham, MD MPH CMQ

[toggle title="Read Full Bio" state="close"]Dr. Jerry P. Abraham, MD MPH CMQ, serves as an advocate for equal access to public health and healthcare for all people across Los Angeles. Throughout his time working as the Director & Chief Vaccinologist of Kedren Vaccines and as Co-Director of the CDU-KEDREN Mobile Street Medicine program, he has fought for several minority groups' right to reliable and nondiscriminatory treatment including advocacy for Black, LatinX, Asian/Pacific Islander, American Indian-Native Alaskan, and LGBTQIA+ communities. Through a mixture of avid social activism, dedicated community outreach, and an extensive history of medical experience, Dr. Abraham has spent his career working to innovate and democratize healthcare delivery in order to put patients first and to break down institutional barriers that keep underserved groups from receiving care. Dr. Abraham is a graduate of multiple medical institutions including the Emory University Rollins School of Public Health, Harvard University School of Public Health, The University of Texas School of Medicine, and the University of Southern California Keck School of Medicine. On top of his educational history, he is also a leader of several prestigious organizations such as Councilor of the American Medical Association, member of the American Public Health Association, Delegate of the United States Pharmacopeia, Trustee of the California Medical Association, President-Elect of the Los Angeles County Medical Association, and many more. He serves on the Faculty of the Charles Drew University School of Medicine (a Historically Black Medical School), the UCLA David Geffen School of Medicine, and the USC Keck School of Medicine. As Director of Kedren Vaccines: A Division of Kedren Community Health Center Inc. — a Historically Black Institution, Federally Qualified Health Center FQHC and Acute Psychiatric Hospital in South Los Angeles — he has fully repositioned Kedren Health to serve as the lead responder for COVID-19 testing, vaccinations, and therapeutics in Los Angeles County providing over 450,000 tests and over 300,000 vaccines with a keen focus to South Los Angeles, earning international and national acclaim. His program has allowed residents of underprivileged neighborhoods, those without reliable transportation, and people experiencing homelessness to be provided access not only to the vaccine itself but also a reliable patient education on vaccination safety. This effort has saved countless lives, and further kept the community safe in these unprecedented times. Dr. Abraham has also won several awards for his dedicated clinical work including the 2021 Hero of Family Medicine Award for his passionate advocacy for patients, colleagues, and the family medicine specialty. He has also been acknowledged for his community-based efforts receiving the 2022 Community Service Award from the California Department of Public Health, the Compassionate Physician of the Year from the California Medical Association CMA, and the Gay Men's Chorus of Los Angeles GMCLA Voice Award. In addition to his many awards and recognitions, he has also gained public esteem via multiple media appearances on national news sources such as CNN, MBC, MSNBC, and more. His passion for furthering the rights of underserved and underrepresented communities and expanding the bounds of traditional medical care as well as his deep love for the people of Los Angeles has shaped his career. Dr. Abraham will continue to be one of the driving forces in the overall efforts to improve the public access to healthcare for all people. Dr. Abraham specializes in the care of people experiencing housing insecurity, patients with substance use & addiction, the care of migrant workers, the treatment of chronic pain in vulnerable populations, delivering high-quality primary care to severely mentally ill patients, reintegration and re-entry care for patients with histories of incarceration. Additionally, Dr. Abraham's mobile portfolio of work includes: Public Health initiatives: increasing school-based childhood vaccination rates in South LA; increasing chronic disease, cancer, and mental health screenings; reducing Black maternal & child mortality; reducing gun-violence & inconsistent policing; addressing social determinants of health: homelessness, food insecurity, and economic empowerment; Ending the Epidemics (HIV/AIDS, STIs including congenital syphilis, Viral Hepatitis); addressing Climate Health via adaptation, mitigation, and education strategies including decarbonizing the health sector — and now providing whole-person, total COVID-19 care including testing, vaccines, therapeutics, long-COVID care, patient education & community engagement.[/toggle]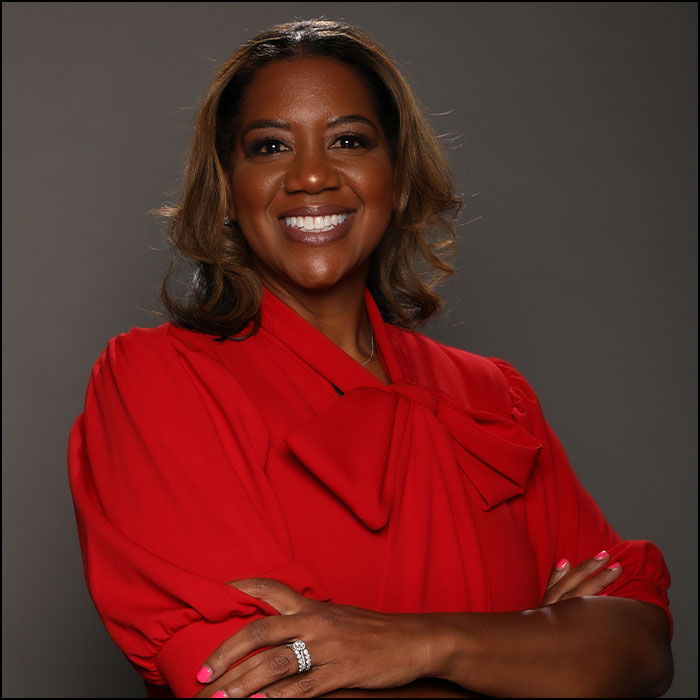 Nicole Harper Rawlins
US Partners
[toggle title="Read Full Bio" state="close"]Nicole Harper Rawlins and Kerri Harper-Howie are sisters and business partners in a thriving organization of 18 McDonald's franchises. The women are proud to claim ownership of all of the McDonald's restaurants in Compton, California, and in many other communities of color.
Nicole graduated from UC Berkeley, where she earned a Bachelor's Degree in Psychology and a Master's Degree in Educational Psychology. Nicole dedicated 10 years to working in several areas of Social Services, including working with the vulnerable elderly and foster care communities, before joining her pioneering mother, Patricia Williams, in family franchise business full-time in 2003. Nicole quickly completed McDonald's Next Generation program in 2006. In 2007, Nicole became an approved McDonald's Owner/Operator with the purchase of her first restaurants located at LAX (Terminals 1 & 7). In 2009, Nicole purchased her first traditional McDonald's restaurant and has continued to successfully expand.
[/toggle]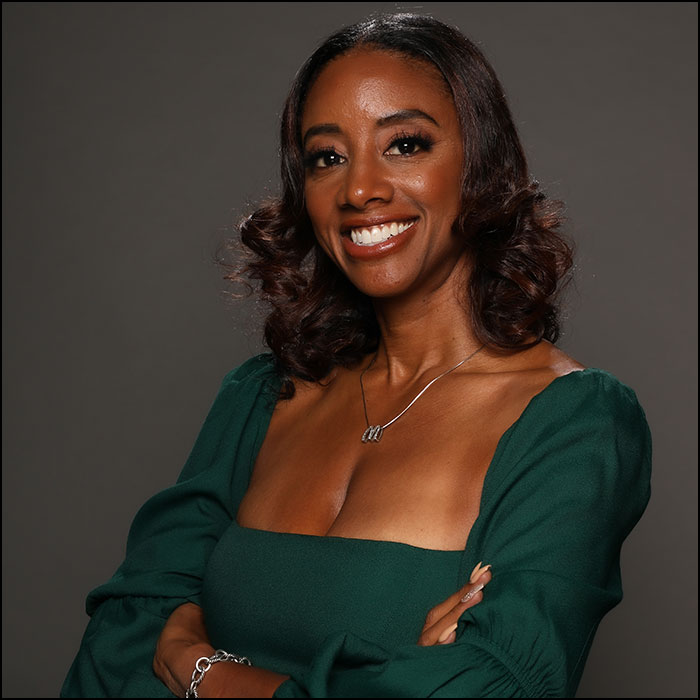 Kerri Harper-Howie
US Partners
[toggle title="Read Full Bio" state="close"]Nicole Harper Rawlins and Kerri Harper-Howie are sisters and business partners in a thriving organization of 18 McDonald's franchises. The women are proud to claim ownership of all of the McDonald's restaurants in Compton, California, and in many other communities of color.
Kerri's career with McDonald's began in 2013 when she traded her successful legal career to join the family business. Before her McCareer began, Kerri attended the University of California, Berkeley where she double majored in Political Science and Rhetoric. Kerri then attended NYU School of Law, after which she began a 13-year legal career focused on employment law. Kerri became an approved McDonald's Owner/Operator in 2017. In addition to working with her mother and sister, Kerri co-hosts a podcast called The Hats, through which she shares personal stories and tips on how to balance a life in which one wears many different hats.
Patricia retired in 2019; and, Nicole and Kerri continue to forge ahead together to continue and expand upon their mother's legacy. They have been recognized by federal, state and local government agencies, local community organizations, and McDonald's associations and committees for their dedication to community and public outreach. The sisters both hold local and national leadership positions within the McDonald's community, and serve on the boards of multiple charitable and non-profit organizations.[/toggle]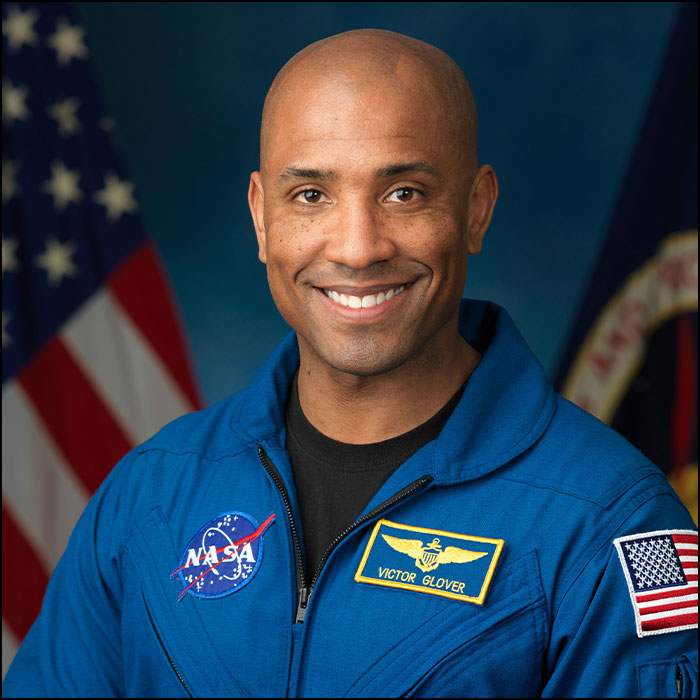 Captain Victor Glover, USN
Astronaut, NASA
[toggle title="Read Full Bio" state="close"]Victor J. Glover, Jr. was selected as an astronaut in 2013 while serving as a Legislative Fellow in the United States Senate. He most recently served as pilot and second-in-command on the Crew-1 SpaceX Crew Dragon, named Resilience, which landed May 2, 2021. It is the first post-certification mission of SpaceX's Crew Dragon spacecraft – the second crewed flight for that vehicle – and a long duration mission aboard the International Space Station. He also served as Flight Engineer on the International Space Station for Expedition 64.
The California native holds a Bachelor of Science in General Engineering, a Master of Science in Flight Test Engineering, a Master of Science in Systems Engineering and a Master of Military Operational Art and Science. Glover is a Naval Aviator and was a test pilot in the F/A‐18 Hornet, Super Hornet and EA‐18G Growler. He and his family have been stationed in many locations in the United States and Japan and he has deployed in combat and peacetime.[/toggle]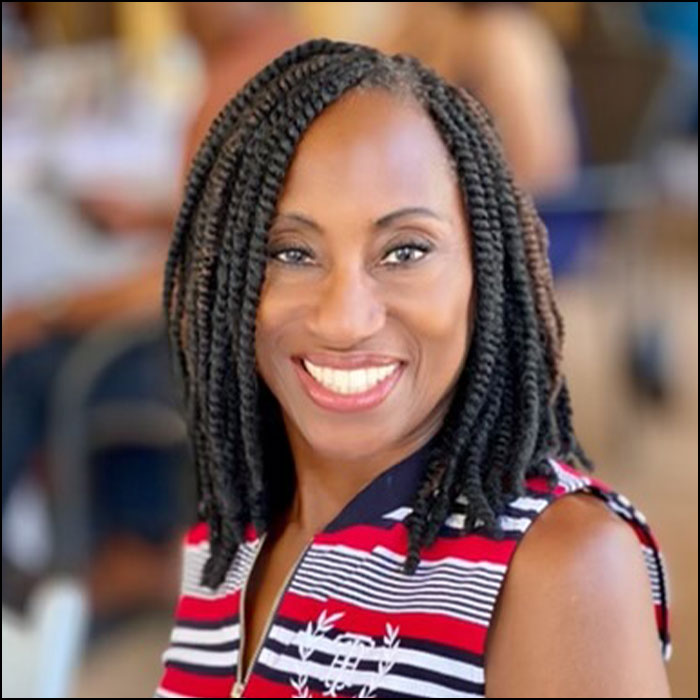 Dr. Theresa Price
Founder / Executive Director Black College Expo
[toggle title="Read Full Bio" state="close"]
Compton, California native and CEO, Dr. Theresa Price founded the National College Resources Foundation (NCRF) a 501c3 non-profit organization in 1999 in a direct response to the passing of California's proposition 209 that banned affirmative action programs in California colleges. Since its inception, the organization has secured and distributed more than $1.5 billion in scholarships & grants and has helped over 600,000 students (over 450,000 first generation students) get into college, hosting over 200 College Expos produced by NCRF, and during the pandemic over 49 virtual college and career expos. Dr. Price graduated from California State University Long Beach with a bachelor's degree in Broadcast/Journalism and a minor in Speech Communications, and in 2016 she received an Honorary Doctorate Humane Letters from Virginia University of Lynchburg. After noticing a surge in high school dropout rates, primarily among the underserved and underrepresented students, she was determined to make a difference. As a strong proponent of education and having little resources of her own, Dr. Price set out on a mission to create/find something that would help curtail the high school dropout rate and offer resources that would help underserved, underrepresented, at risk and low resource, homeless and foster students. She wanted to give them the hope and the help they needed to have a better chance at success. With a heart to help and having no idea of the magnitude of what she was about to embark upon, Dr. Price launched the Black College Expo™, a portal providing college resources for as many as would come. Now, 23 years later NCRF is a fully staffed educational enhancement agency based in Southern California providing educational services to schools and groups around the country. In addition, her staff provides the production support, marketing and outreach for the Black College Expo™, a fourteen-city tour with a presence in Los Angeles, Oakland, Sacramento, San Diego, Seattle, Atlanta, DC/Maryland, Detroit, Houston, Dallas, Chicago, Miami, North Carolina and New York, along with several other California based education driven events including the Latino College Expo™, and Students Think S.T.E.A.M. Expo. Dr. Price's passion and concern for the future of our youth transcends color, religion, socioeconomic status, and gender. Dr. Price's outreach stretches beyond the educational system by also hosting exclusive events for athletes, HBCU Football Combine, HBCU Basketball Showcase, and Softball Showcase, which has helped over 1500 athletes get athletic scholarships, while providing support to help athletes get their degrees. In addition, Dr. Price S.T.E.A.M. Initiative as spearheaded the building of dedicated Liquid Fuel Rocket Laboratories at colleges to increase innovation in rocketry and space exploration, with the goal to increase diversity in STEAM.
In 2022, Dr. Price worked with HBCU presidents to launch a dual enrollment program for high school students to get college credits. This historic partnership will increase enrollment and matriculation among students of color.
[/toggle]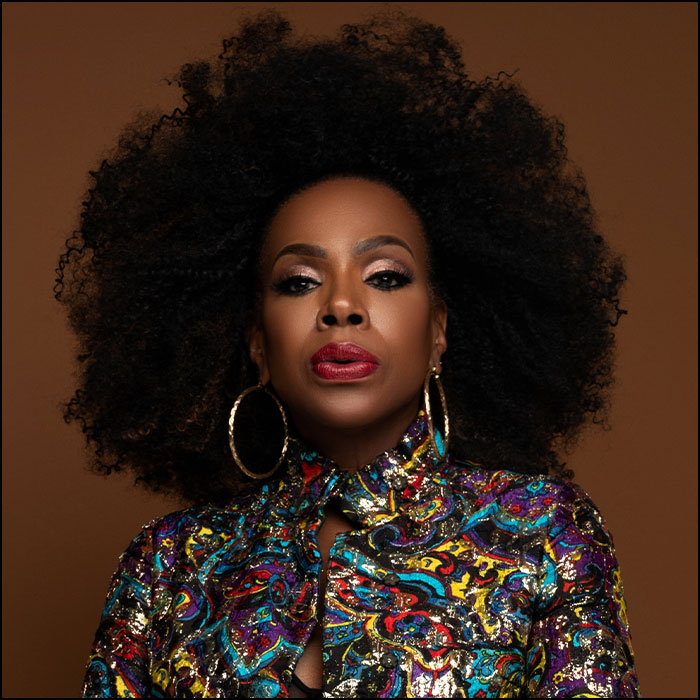 [toggle title="Read Full Bio" state="close"]From bringing characters to life on screen, performing on Broadway, producing, landing the title of national bestselling author with her literary debut, and her deep rooted philanthropic endeavors which touch lives across the world, Emmy Winner, Golden Globe nominee, Critics Choice Winner, Tony Award nominee, NAACP Image Award nominee and Independent Spirit Award winner Sheryl Lee Ralph has become a staple in the entertainment industry, with an acclaimed career spanning over three decades.
Sheryl can currently be seen starring on ABC's smash hit, comedy series "Abbott Elementary" opposite Quinta Brunson. In this laugh out loud workplace comedy, "Abbott Elementary" follows a group of teachers brought together in a Philadelphia public school simply because they love teaching. They rely on one another to make it through the day, and find a way to counteract the school district's indifferent attitude toward educating children. Sheryl shines as Barbara, a longtime and respected teacher. Season one of "Abbott" debuted to critical acclaim and rave reviews; with media calling it "charming and insightful" (The Atlantic), "the next great network sitcom" (The Hollywood Reporter), "a smart conceit, sharp writing, the right cast…" (Entertainment Weekly), and "should be everyone's new comedic obsession" (IndieWire), to name a few. In summer 2022, the show earned a total of seven Emmy nominations from the Television Academy for its freshman season, including Outstanding Comedy Series, with Sheryl winning Outstanding Supporting Actress in a Comedy Series. She also won the Critics Choice award for Best Supporting Actor In A Comedy Series and landed the Golden Globe nomination for Best Performance By An Actress In A Supporting Role In A Musical-Comedy Or Drama Television Series, the 2023 Film Independent Spirit Awards nomination for Best Supporting Performance in a New Scripted Series, the Hollywood Critics Association Award nomination for Best Supporting Actress in a Broadcast Network or Cable Series, Comedy, for her work on the show. "Abbott Elementary" debuted season 2 on September 21, 2022, on ABC.
Additional credits for Sheryl include starring in over 100 episodes of "Moesha" opposite Grammy Award winner Brandy, a lead role opposite Tia Mowry in three seasons of Nickelodeon's hit series "Instant Mom," starring opposite Jon Voight in "Ray Donovan" for Showtime, and appearances on "Barbershop," "ER," "It's a Living," "New Attitude," "George," "Designing Women," "Two Broke Girls," "Smash," "Criminal Minds," "MacGyver," "One Mississippi," and "Claws." Sheryl is currently recurring as President Kelly Wade, on Freeform's supernatural drama series "Motherland."
On the big screen Sheryl has worked with some of Hollywood's leading and award-winning men with credits that include "The Mighty Quinn" opposite Denzel Washington, "Mistress" with Robert de Niro, "To Sleep with Anger" with Danny Glover and "The Distinguished Gentlemen" with Eddie Murphy. She also appeared opposite Whoopi Goldberg in "Sister Act II." Sheryl picked up a win for Best Supporting Actress at the Independent Spirit Awards for her performance in "To Sleep with Anger".
Finding success in writing and directing, Sheryl's award-winning short film, "Secrets," co-starring award-winning actress Alfre Woodard and Robin Givens was a finalist in the HBO Film Short Competition, Showtime's Filmmaker Award Series, and the BET Filmmaker Award Competition. The film was also selected as the audience favorite at the Outfest Film Festival. "Secrets" was screened at the Toronto International Film Festival, as well as the Hollywood Film Festival, the Acapulco Film Festival and the Urban World Film Festival. Sheryl is also the creator of the Jamerican Film and Music Festival. Most recently, Sheryl completed four back to back movies;"Just Getting Started" opposite Morgan Freeman, Tommy Lee Jones, and Rene Russo, "Christmas at Holly Lodge" for Hallmark, Netflix's "Step Sisters" with Naturi Naughton produced by Lena Waithe, and "No Sleep Til Christmas" for Freeform.
In theatre, Sheryl is well known for her award winning work, creating the role of Deena Jones in the legendary Broadway musical "Dreamgirls" which earned her Best Actress nods for Tony and Drama Desk Awards. Sheryl most recently appeared on Broadway as Madame Horrible in "Wicked," becoming the first African-American actress to take on the classic role. She also holds the title of producer on Broadway's "Thoughts of a Colored Man"
at The John Golden Theatre (October 2021-March 2022) which explores a single day in the pulsing heart of Brooklyn, as seven Black men discover the extraordinary together. Additional Broadway credits include: the Tony-award winning musical "Thoroughly Modern Millie," and reuniting with Loretta Devine and Jennifer Holliday for a sold out, one-night-only, "Dreamgirls" reunion celebrating the 35th anniversary.
As a writer, Sheryl's debut book "Redefining Diva: Life Lessons from the Original Dreamgirl" (Simon & Schuster) instantly became a national bestselling title, and gave readers a personal look into her triumphs and tribulations over the years, navigating life with courage, wit, and strength.
While working in front of the camera keeps Sheryl busy, she is also a passionate health advocate and honored AIDS activist. Sheryl is the founding director of the DIVA (Divinely Inspired Victoriously Anointed) Foundation 501(C)3 which she created in memory of the many friends she had lost to HIV/AIDS. She also created the critically acclaimed Divas Simply Singing!, an evening of song and entertainment that is the longest consecutive running musical AIDS benefit in the country. Sheryl was awarded the first Red Ribbon Award at the UN for her unique use of the arts in HIV/AIDS activism, and was recently appointed as an AIDS Ambassador for Jamaica's Ministry of Health.
[/toggle]