TONIGHT! The Motown Legends 4 Hour Special 6p-10pm

We have been blessed with Motown royalty such as, Smokey Robinson, Otis Williams (The Temptations), Blinky, Mickey Stevenson (1st A&R Director of MoTown), Claudette Robinson (The Miracles), Brenda Holloway, Cornelius Grant (The Guitarist and 6th Temptation), Sherry Payne, Thelma Houston, Mary Wilson and the Jacksons! Plus a live recorded performance by Aloe Blacc.
Aloe Blacc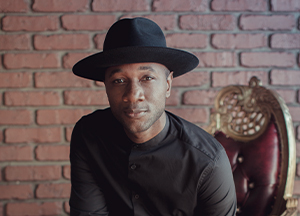 Raised on salsa, merengue, and cumbia, Blacc fell in love with hip-hop as a kid and started writing rap songs when he was nine. With his lyrics drawing influence from socially conscious artists like KRS-One, he put out his first hip-hop mixtape at age 17. Later developing a fierce admiration for such soul musicians as Donny Hathaway and Marvin Gaye, he also discovered an affinity for folk-rock singer/songwriters during his college years. "One of the most important factors in my transition from hip-hop to being a singer was listening to people like Joni Mitchell, James Taylor, Kris Kristofferson, and Cat Stevens," Blacc says. "Their songs are full of emotion that's expressed in strong lyrics, and that had a big impact on me."
After inking a deal with indie label Stones Throw, Blacc released his solo debut Shine Through in 2006 and sophomore album Good Things in 2010. Boosted by the breakout success of "I Need a Dollar" (which was selected as the theme song to HBO's How To Make it In America), Good Things reached gold status in countries around the world and paved the way for his signing to XIX Recordings/Interscope Records in 2012. Made in collaboration with groundbreaking producers like Pharrell Williams, Lift Your Spirit dropped on New Year's Day in 2014, debuted at #4 on the Billboard 200 albums chart, and earned a Grammy Award nomination for Best R&B Album.
Looking back on his musical path so far, Blacc notes that landing a deal with XIX Recordings/Interscope prompted a major moment of reckoning, and led him to re-examine his artistic intentions. "When I signed a major-label contract, I recognized the power of having a larger audience, and I promised myself that I'd use my voice for social change," he says. And in creating his upcoming album, Blacc has kept focused on making music meant to inspire a positive shift in mindset. "When things happening in the world seem so terrible and dark, it's so easy to get stuck in all the negative," he says. "But I try to do whatever I can to help people out of that. I want my music to be the light."
Francois Dean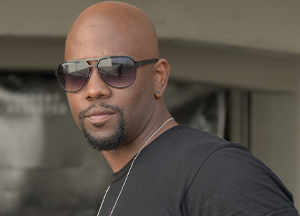 Francois has toured overseas accompanying other mainstream artists on the piano, like Brandy, J-Lo, Angie Stone, Mary Mary. "I will always love playing for other artists, but I feel it is now the season to do my own album." Francois' music encompasses many different genres of music including Jazz, R&B, Soul, funk, Pop, Gospel, and even Classical.
Candace Wakefield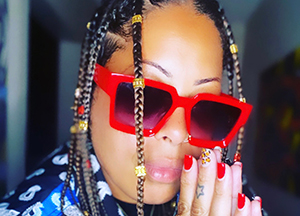 Candace "SupaStarC" Wakefield is a singer/songwriter and 5X Grammy Award winning vocalist, born and raised in Inglewood, California. She is a 5X Grammy Award winning vocalist for her contributions to Kendrick Lamar's hit singles "Alright" and "I". She has toured internationally as a vocalist for Nicki Minaj, Ciara, Kelly Price and Ai. She has also worked as a vocalist for TI, JLo, Keyshia Cole, Babyface, K. Michelle, Chante Moore and many more. Most recently, Candace wrote and sang background on History, Believer, Free and Holy Ghost featured on Fantasia's newly released album, "Sketchbook". Finally, in a place of happiness and stability, Candace released her new hit single "CAN'T BE WITHOUT YOU". Expressing her love and desire to hold onto the people and things she loves the most.
Alex Isley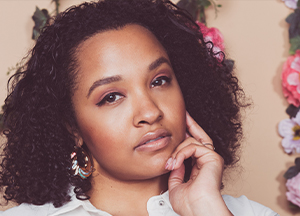 Alex Isley discovered her love of music and passion for performing at an early age. She takes great pride in the influence and legacy of her family's music; her father, Ernie Isley, and her uncles are collectively the Isley Brothers. Alex began songwriting, drawing from her own life experiences as well as those of friends and family. She released her first self-written and produced debut EP, "The Love/Art Memoirs."  The EP's single, "Set In Stone," was featured in the film "The Last Fall." She has more recently collaborated with those of different sound aesthetics including: Brandon Williams and Moonchild, Scarface, and Kendrick Lamar.
Uncle Chucc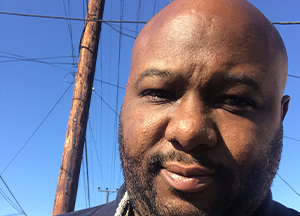 Charles 'Uncle Chucc' Hamilton – piano, drums, guitar, bass, percussion, vocals. At the early age of 5, Chucc was already developing his skills & talents as musician at his church where he learned to play organ, guitar, bass & the drums. He released a solo album under Doggy Style Records, "Be your Teddy Bear" and a gospel album with The Zion Messengers, "No One But You." In addition, the 1500 or Nothin' band are an 8-piece band that tours internationally and makes television appearances regularly with artists including Snoop Dogg, Lupe Fiasco, The Game, and Faith Evans.