Meet the Panelists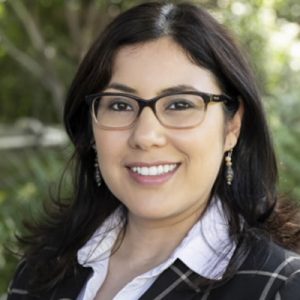 Lindsey S. Treviño
Lindsey S. Treviño, Ph.D. is an Assistant Professor in the Division of Health Equities and the Department of Population Sciences. Dr. Treviño graduated magna cum laude from St. Mary's University in San Antonio, TX and received her doctorate in Reproductive Physiology from Cornell University in Ithaca, NY. Her dissertation research focused on the role of steroid hormone receptor signaling in the development and/or progression of ovarian cancer in the hen (the only spontaneous animal model of the disease) and was supported by an F31 Predoctoral Fellowship from the National Institute of General Medical Sciences (NIGMS) of the National Institutes of Health (NIH).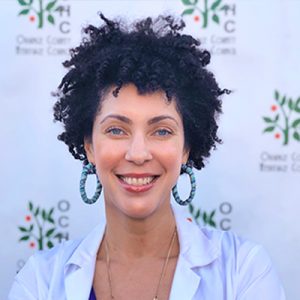 Leanne Burnham
Dr. Leanne Burnham is a translational scientist within the City of Hope Division of Health Equities whose research focuses on prostate cancer in Black men. She obtained her B.S. in Biology at The University of Akron, and her initial clinical experience at the Minority Men's Health Clinic within Cleveland Clinic Department of Urology provided insight into how this disease affects Black men most aggressively. During her studies, her father was unexpectedly diagnosed with prostate cancer, and this new reality shaped her career plans. Dr. Burnham subsequently obtained her Ph.D. in Physiology from Loma Linda University School of Medicine. Her thesis explored the role of psychosocial stress and glucocorticoid signaling in Black men with this disease. While there, she also executed large-scale community-based health fairs specifically engaging Black men. Dr. Burnham brought her passion and skill set to City of Hope in 2018. Since joining Dr. Rick Kittles' multidisciplinary research team as a postdoctoral fellow, she has helped spearhead multiple health fairs offering free prostate cancer screening and education to men from diverse communities. In the clinic, Dr. Burnham is most passionate about cultivating physician-to-scientist collaborations in an effort to advance breakthroughs in prostate cancer clinical trials designed to benefit Black men. Her commitment to this cause is unwavering as men in her family continue to be diagnosed at various stages of the disease. Incidentally, she is a blood cancer survivor herself and believes that her own experiences as a patient provide a unique perspective on patient care, treatment options, and survivorship. Dr. Burnham resides in Ontario, CA and most enjoys spending time with her husband and 3 children.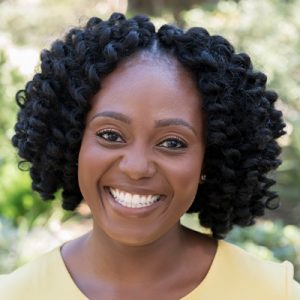 Dede K. Teteh
Dede K. Teteh, Dr.P.H. is a public health professional with a wide breadth of experience across academia, research, policy development, and strategic communications. She brings a deep knowledge of the public health sector—spanning both individual and community health—as well as a teaching and research-based background. Through her work in community advocacy and prevention, as well as several roles at the Centers for Disease Control and Prevention, she has cultivated an interest in sustainable public health infrastructure and building healthier communities, particularly in underserved populations.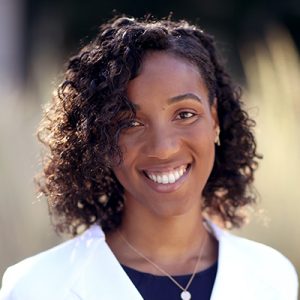 Veronica Jones, M.D.
Assistant Clinical Professor, Breast Surge
Veronica Jones, M.D., is an assistant clinical professor in the Department of Surgery, specializing in breast surgery, at City of Hope in Duarte, CA.  She joined City of Hope from Emory University in Atlanta, GA, where she was an assistant professor in the Department of Surgery.
Dr. Jones earned her undergraduate degree with honors from Stanford University before receiving her medical doctorate with honors from Meharry Medical College in Nashville, TN.  While in medical school, she was inducted into the Alpha Omega Alpha (AOA) National Medical Honor Society, and traveled to Kenya to complete clerkships in HIV/AIDS and reproductive health.  Dr. Jones continued her postdoctoral training at Baylor University Medical Center in Dallas, TX, with a categorical general surgery internship and residency.  At Baylor, Dr. Jones was honored as chief resident of the year.  In 2014, she completed a breast surgical oncology fellowship at Emory University.