Meet the Panelists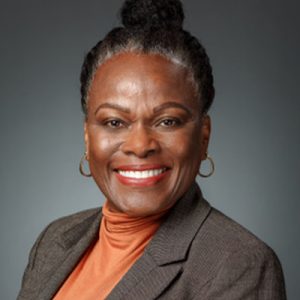 Debra Flores, MSM, BSN, RN, FACHE
Chief Operating/Nursing Officer
Debra Flores is an accomplished nurse executive and senior health care leader with more than 30 years of experience in hospitals and hospital administration. As interim chief nursing officer and chief operating officer at Martin Luther King, Jr. Community Hospital (MLKCH), she is a dynamic leader committed to maintaining MLKCH's high standards of care while spearheading significant expansions in both physical infrastructure and workforce quality.
Prior to joining MLKCH, she was Chief Operating Officer of Valley Children's Hospital, a 358-bed hospital in Madera, California. She also was the president and administrator of Sentara CarePlex Hospital and Port Warwick Ambulatory Center in Hampton, VA, where she oversaw a significant build-out of services, programs and infrastructure.
Among her many accomplishments, she has implemented electronic medical record systems, spearheaded safety initiatives, and supervised numerous construction projects, including the expansion of the Sentara emergency room, Sentara's first Orthopedic Hospital and an off-site ambulatory surgery center.
Flores has received many national accolades including: Urban League Silver Star Award for Healthy Families and Communities; Joint Commission on the Accreditation of Hospitals Quality Award; Leap Frog Quality Award; Leadership in the Care of Families Award from Hampton University, Hampton, Va.; Chi Eta Phi Nursing Sorority Inc. Outstanding Nursing Leadership Award.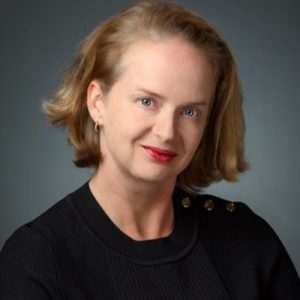 Gwen Driscoll
Senior Director of Brand Communications
MLK Community Health Foundation

Gwen Driscoll is the senior director, brand communications at the Martin Luther King, Jr. Community Hospital (MLKCH) in South Los Angeles. She oversees brand communication and identity for the hospital, which serves about 1.35 million residents of South Los Angeles including Compton, Inglewood, Watts, Willowbrook and Lynwood.
Gwen brings more than 25 years of diverse experience in the health, non-profit, media and publishing worlds to her position, which among other things oversees the hospital's websites and social media presence. She has led editorial and creative services programs for academic and field-based non-profits, including CARE International and the UCLA Center for Health Policy Research, as well as worked as a special correspondent for the Los Angeles Times in Nairobi, Kenya and as an investigative reporter for The Orange County Register. Her 20-piece series on Rick Warren's Saddleback Church was the Register's 2008 entry for the Pulitzer Prize.