We are giving away 50 free t-shirts. There is only one entry per person. Please fill out the attached information to receive your T-shirt in the mail.
Thank you for submitting your form. We have reached our limit for the T-shirt giveaway. Please stay in touch with the movement at Standagainsth8.org for the latest in how to get involved. AIDS Healthcare Foundation
Meet the Panelists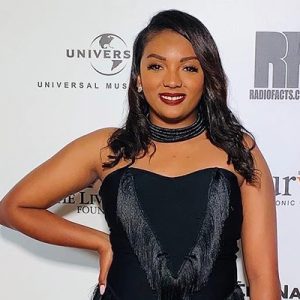 Lauren Hogan
Lauren Hogan is a Los Angeles native, who currently works for AIDS Healthcare Foundation and serves as the Events Manager.
In her role, she overseas and produces approximately 250 events a year, manages celebrity/influencer talent acquisition, business management, and marketing.
At an early age, she became entrenched with arts education. To further her efforts, she became a student of the Debbie Allen Dance Academy. Here she was able to receive comprehensive education and mentorship from the incomparable Debbie Allen, which provided her a solid and substantial foundation for her current professional career.
Her educational background includes a Bachelor of Arts degree in Economics from the illustrious Spelman College. While at Spelman, she also became a proud member of Alpha Kappa Alpha Sorority Inc.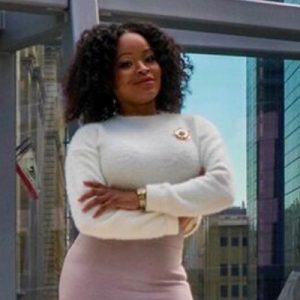 Ruthie Thomas
Ruthie Thomas is Communications Director for the YesOn21 campaign. Ruthie is an award-winning public relations professional with more than ten years of experience designing and managing creative PR and Digital Media Marketing campaigns for a diverse group of brands including Tech Beach Retreat, Choiselle, LA County Fair Chance Hiring, Los Angeles Waterfront, FIORA, TADIN Teas, Smithsonian Asian Pacific American Center, and the Ford Foundation.
She has successfully secured high-level media coverage in top-tier national and international media outlets, including Forbes, Fortune, The Wall Street Journal, Bloomberg Business, and The New York Times, for brands around the globe.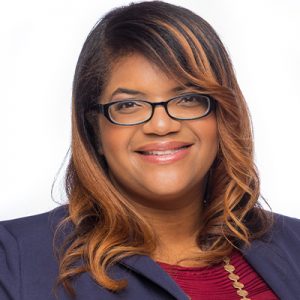 Latonya Thurman
Latonya Thurman is the Manager of Community Outreach and Mobilization for the AIDS Healthcare Foundation and the Co-Founder of L.E.A.D. With Purpose Academy. Her educational background includes a BA in Communications with an emphasis in Health from The Ohio State University, a MS in Health Service Administration and graduate certificates in Human Resources and Public Administration from Central Michigan University.
Latonya is dedicated to serving the community through her outreach, advocacy and mentoring efforts. She is a proud member of Zeta Phi Beta Sorority, Inc. in which she is the current 3rd Vice President of her chapter and the State Youth Coordinator for Ohio. She has been featured in Who's Who in Black Columbus and recognized by the Columbus School Board and Columbus City Council for her work with teen girls.
Latonya believes that in order to be a great leader, you must learn to be a great servant. She is a faithful member and leader at Strong Point Church in Columbus, Ohio.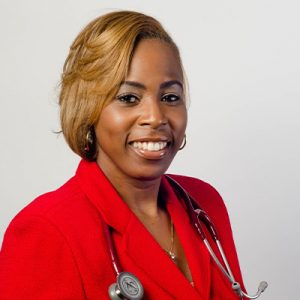 Danica Wilson
At an early age of 13, Dr. Wilson knew that she wanted to be a doctor. Therefore, she began on her career path by entering and graduating from the MSAT (Math, Science, and Applied Technology) program, at Martin Luther King Jr., Senior High School in Detroit, MI. From there she graduated from Tennessee State University, in Nashville, TN, with a degree in Biology, and a minor in Chemistry. While attempting to gain acceptance into medical school, Dr. Wilson, moved back to Detroit, and began to teach in the Detroit Public School system. Once gaining acceptance into medical school, at Ross University, located in Dominica, West Indies, and her journey into medicine began. She completed her residency at St. Louis University, in Belleville, IL.
August, 2012, Dr. Wilson, joined Howard Brown Health Center's medical team, at their Sheridan location, in Chicago's Uptown neighborhood. Here is where she gained her wealth of knowledge of transgender care/treatment, along with being able to provide exceptional care to the LGBT community. In July, 2014, she began working on the south side of Chicago, at Christian Community Health Center, allowing her to educate the community most affected by HIV/AIDS. In 2015, Dr. Wilson began to provide care at a private practice in Chicago's Avondale community. She has been in practice for 9 years and currently serves as medical director of AIDS Healthcare Foundations' two Chicago clinics.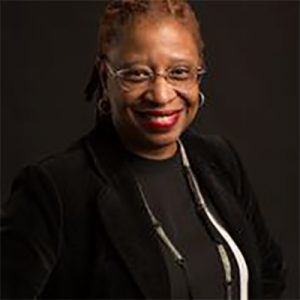 Tracy L. Jones
Tracy began her career in Human Resources working for Kay Jewelers Inc. as a Benefits Administrator in Alexandria, VA. She returned to Cleveland and continued to forge a career in Human Resource Management with Midial U.S. Retail Group, Fanny Farmer Company in benefits administration. Upon the sale of the company, she began her search for a meaningful change in career. Her search led to a position with Case Western Reserve & Akron University through a joint partnership to examine the messages of HIV/AIDS prevention education for African American women. This was a career-defining turning point and the beginning of her true life's work. During the next 5 years, she worked to educate women and inner city teens on the importance of HIV/STI prevention. After this engagement, Tracy moved on to work in the funding world at the City of Cleveland Department of Public Health HIV/AIDS Unit as the office's Program Director. During her post, she directed 14 HIV Prevention Programs for women, men who have sex with men, at-risk teens and chemically dependent adults. After several years as a funding provider Tracy had a strong desire to return to direct service and did so through her post at the AIDS Taskforce of Greater Cleveland.
In October 1999, Tracy joined the AIDS Taskforce as Director of Education. During her tenure, she has also performed in the capacity of Assistant Executive Director, Chief Operating Officer and Chief Executive Officer.
In 2012, Tracy helped to shepherd the AIDS Taskforce of Greater Cleveland into a new era of service provision by embarking on a search for an organizational partner. The Taskforce settled on a partnership with the Los Angeles-based AIDS Healthcare Foundation (AHF), a nonprofit, tax-exempt 501(c)(3) organization, a global organization providing cutting-edge medicine and advocacy to more than 700,000 patients in 36 countries and 14 cities in the US.
The AIDS Taskforce formally became a proud affiliate of the AIDS Healthcare Foundation in May 2013 and soon after Tracy assumed the role of Midwest Regional Director. Most recently, Tracy added to that role the title Senior Director & National Director of Mobilization Campaigns for AHF.
Tracy has more than 25 years of experience in non-profit management and HIV/STI Prevention Education. She holds a master's degree in the Management of Non-Profit Organizations from Case Western Reserve University and a BA from Kent State University. She is the Co-founder of the Beyond Identities Community Center for youth and is published in the Health Issues Confronting Minority Men Who Have Sex Men text, printed 2007.