Meet the Panelists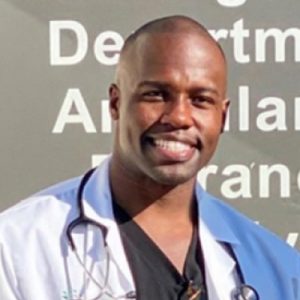 Dr. Darien Sutton
Dr. Darien Sutton is an attending emergency medicine physician. He was born and raised in New York City where he has spent the majority of his career training to become a physician. He is a graduate of NYU School of Medicine and NYU Stern School of Business. This year, Dr. Sutton joined Kaiser Permanente South Bay Medical Center's emergency department. Aside from his clinical practice, Dr. Darien has special interest in public health education via social media platforms and also serves as a full time ABCNEWS Medical Contributor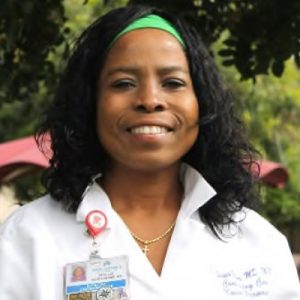 Dr. Phyllis Hayes-Reams
Rev. Dr. Phyllis Hayes-Reams was born and raised in Long Beach, California. She is a graduate of Stanford University with a Bachelor's in human biology and the Charles R. Drew University of Medicine and Science and UCLA School of Medicine Program and holds a Master's in Public Health with emphasis in epidemiology from UCLA. In 1997 she joined the Kaiser Permanente Southern California Permanente Medical Group at the South Bay Medical Center where she is now the Chief of Service of the Department of Geriatrics, Palliative Medicine, and Continuing Care. She is also the medical center Physician Champion for Family Violence Prevention. Dr. Hayes-Reams has a Master of Arts in Theology from Fuller Theological Seminary and is an ordained minister/itinerant elder in the African Methodist Episcopal Church. She is an active member of her community and her affiliations include Delta Sigma Theta Sorority, Inc.; Rotary International; the National Council of Negro Woman; snf current Chair of the Board of Managers of the Weingart/Lakewood YMCA.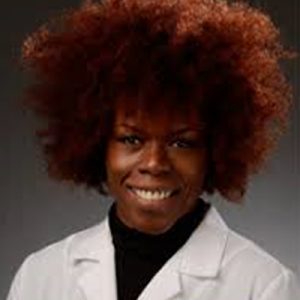 Dr. La Tanya Hines
Dr. La Tanya Hines is a board-certified obstetrician-gynecologist currently practicing at Kaiser Permanente's West Los Angeles Medical Center. Dr. Hines joined the Southern California Permanente Medical Group in 2012 and became a partner in 2015. Prior to this role, Dr. Hines was the CEO and Owner of Girlfriends Medical Group, Inc., a private practice medical firm in Pasadena catering to the needs of women throughout Southern California. Growing up in South Central Los Angeles, Dr. Hines's true passion has always been to give back to the community through education and research. Additionally, Dr. Hines served as a principal investigator with the National Institutes of Health on the side-effects of oral contraceptives with new users during her time in private practice. Dr. Hines has served as the Southern California physician representative for The Doctor's Company Malpractice Committee advisory board, representing over one million OB-GYN physicians in this capacity. Dr. Hines completed a year of intense surgical internship training at the University of Southern California and completed her residence training in obstetrics and gynecology at King-Drew Medical Center in Compton, California. Dr. Hines earned a Bachelor of Science degree in Psycho-Biology from the University of California, Los Angeles, and she earned a Doctorate of Medicine from the University of California, Irvine, College of Medicine.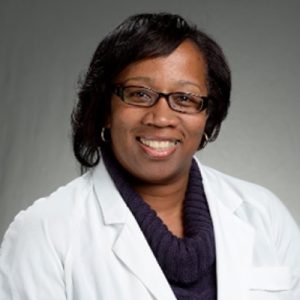 Dr. Madalynne Grundy
Dr. Madalynne Wilkes-Grundy is a family medicine physician and clinical instructor for the Kaiser Permanente Bernard J. Tyson School of Medicine. Dr. Wilkes-Grundy graduated in 1988 from UC Irvine with a Bachelor of Science degree in Biology. She earned her medical degree in 1992 from the University of Southern California, School of Medicine, and completed her postgraduate residency training in Family Medicine, at Kaiser Permanente, Los Angeles Medical Center. She established her practice at the Kaiser Permanente West Los Angeles Medical Center in 1995 and provides primary care to a highly diverse population. Her participation in committees on local and regional levels reinforces her dedication and contribution to improving patient care and service. She volunteers with community groups and churches to inspire and serve as a role model, providing information and resources on achieving higher education and life balance. She has also been a speaker at the National Disparity conference, as well as a frequent speaker at Kaiser Permanente symposia. Dr. Wilkes-Grundy has served on the Board of Directors, for Notre Dame Academy School since 2011 and is a member of the Oliver Goldsmith Scholarship Committee. Madalynne has been married for 28 years and has two children, a daughter and a son.