Information
Find out about valuable information specifically for Black families, especially Black pregnant women, including free access to Black doulas, Black Infant Health prenatal groups, and other resources to ensure healthy and joyous births for Black families. For more details, visit www.blackinfantsandfamilies.org
Meet the Panelists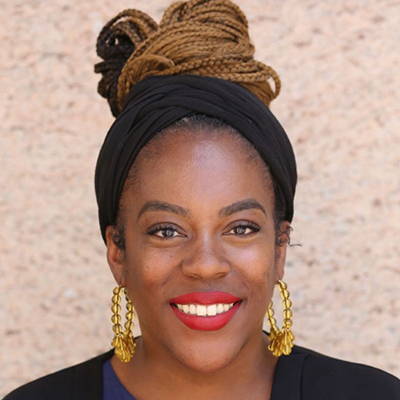 Raena Granberry
Raena Granberry is a Black Maternal Health advocate and consultant. She currently serves as the Perinatal Equity Initiative Coordinator for the Division of Maternal Child and Adolescent Health at the Los Angeles County Department of Public Health.
Raena is a Spelman alumna and LA native who has worked in politics with the California Democratic Party and elected officials including Congresswoman Maxine Waters.
After subsequent years in the labor movement, and Child and Family Services, Raena experienced both a stillborn infant loss, and a traumatic preterm delivery at 27 weeks gestation. This ignited her dedication to protecting and supporting pregnant Black women and birthing people; as a program manager for Great Beginnings for Black Babies, a Group Facilitator and Community Outreach Liaison for the Black Infant Health Program, consulting partner for Maternal Mental Health Now and Sr. Reproductive Justice Program Manager at Black Women for Wellness.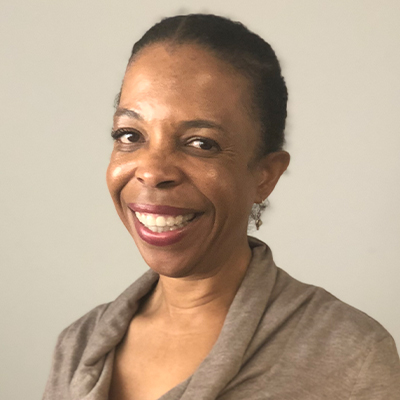 Mashariki Kudumu
Mashariki Kudumu is March of Dimes Maternal and Child Health Director for Greater Los Angeles. She directs programs, provides community and provider education, and informs policies that improve the health of all moms and babies. Mashariki represents March of Dimes on local and statewide birth equity initiatives and is a member of the Los Angeles AAIMM Countywide Steering Committee. She has lived and worked in the San Francisco Bay Area, New York City and Latin America and has a background in social work. Mashariki is a trained doula with experience providing support to pregnant women living with HIV/AIDS or are justice-involved.
A life-long social justice advocate, Mashariki is committed to community-driven solutions to advance health equity and promote wellness. She has an undergraduate degree from U.C. Berkeley and a Masters in Public Health from UCLA Fielding School of Public Health. Mashariki lives with her family in South Los Angeles and longs for the days when her weekends are filled cheering on her teenage son at baseball fields and basketball courts throughout Southern California.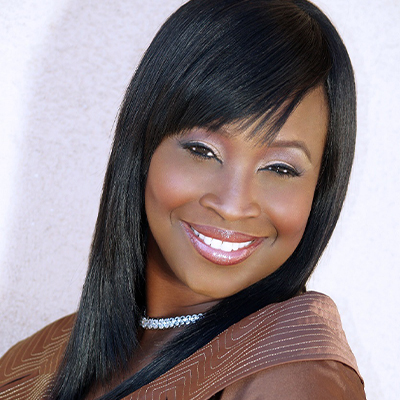 Gwendolyn Manning
Gwen has served as a preventive health leader for the past 23years. She began her professional health career as a research assistant in 1996atNOT EVEN ONE, a national violence-prevention program aimed at reducing the gun deaths of children. In 1999, she began her tenure at the City of Long Beach Department of Health and Human Services where she has served for 20years in various leadership capacities Including program coordinator, health consumer educator, maternal and child health liaison, child passenger safety technician and women's health advocate. Gwen currently oversees implementation of the Black Infant Health Program (BIH), one of 13statewide client-centered group interventions aimed at improving the birth outcomes of African-American infants and mothers by empowering pregnant and parenting. African-American women to make healthy life choices for themselves and their families by building on their strengths and increasing their social connections to reduce chronic stress, widely associated with adverse. African American birth outcomes.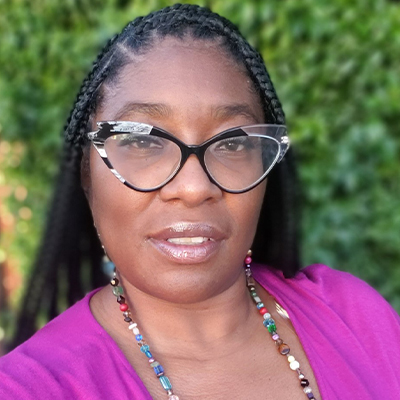 Adjoa Jones
Associate Director of Regional Collaboration for Service Planning Area 6 with the Whole Person Care Program of the L.A. County Department of Health Services (DHS)
Adjoa Jones is the Associate Director of Regional Collaboration for Service Planning Area 6 with the Whole Person Care Program of the L.A. County Department of Health Services (DHS) and has worked within Department of Public Health and DHS for the past 22 years, serving in various programs to improve the health and wellness of women, men, children and their families throughout the County. She recently completed her tenure as a Women's Policy Institute fellow with the Women's Foundation of California on the L.A. County Health Justice Team, working to develop current policy to improve the health and birth outcomes of Black women and babies, locally, regionally and hopefully nationwide. Adjoa is a member of the LA County African American Infant and Maternal Mortality Prevention Initiative Steering Committee and A lead for South LA/South Bay Community Action Team.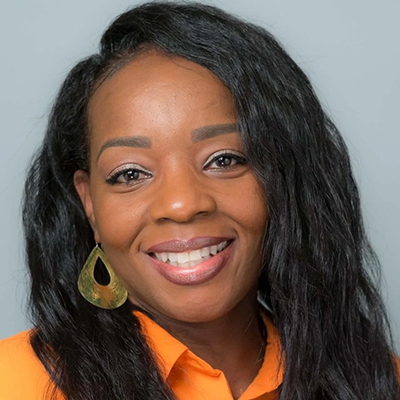 Michelle L. Sanders
Los Angeles native and mother of 3.
Certified Doula, Certified Lactation Educator Specialist, Certified Surgical Technologist and the Project Coordinator for the LACounty DPH AAIMM Doula Pilot Project.
Michelle caught her first baby 21 years ago and have supported many family members, friends, and clients through my private practice, Beauty for Ashes Maternal Wellness. Saving Black moms and babies is my passion and my purpose.
She believes that consistent unbiased support during pregnancy and postpartum are invaluable but greatly underutilized in our community. She prides herself on being able to provide this support for families. It has been an honor to be invited into such intimate spaces with the families I have served.