Understanding Alzheimer's and the impact of COVID-19 for African Americans. Why is the African American Community disproportionately affected by Alzheimer's? Have you noticed a dramatic change in your loved one's behavior during COVID-19? What are the symptoms and where are the resources for help? The Stress of Caregiving, social disadvantages and more.
LA Caregiver Resource Center
1-800-540-4442 |
www.fcsc.usc.edu
(Los Angeles) |
www.caregivercalifornia.org
(Statewide)
Meet the Panelists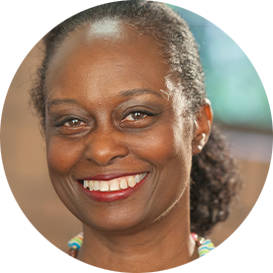 About the author
Donna Benton, Ph.D
Director, USC Family Caregiver Support Center/LACRC
Associate Research Professor of Gerontology
Donna Benton. is a research associate professor of gerontology and director of the LA Caregiver Resource Center at the USC Leonard Davis School of Gerontology. She is a clinical psychologist. She was co-chair for the California Taskforce on Family Caregiving, which led to a report which outlines recommendations for supporting family caregivers throughout the diverse communities in CA. She is served on the stakeholders advisory committee for the CA Master Plan on Aging released this year. She was a caregiver to her grandmother and parents.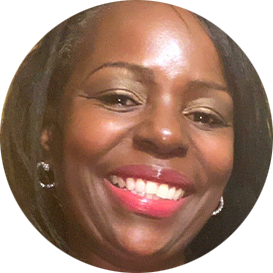 About the author
Mona R. Tisdale
Mona R. Tisdale is the Lead Product Solutions Manager for Cal MediConnect at L.A. Care Health Plan – the largest publicly operated health plan in the country, covering more than two million residents in Los Angeles County. Mona has served in managed care for over 20 years and for the last 11 years, previously held the leadership role of Director of Medicare Product. Mona is committed to delivering high quality service to Medicare beneficiaries. She is also a committed Community Activist, using her personal time to organize community health fairs and book drives in her neighborhood and has served as volunteer for the American Red Cross, African American Association of Diabetes, Lydia House Long Beach Rescue Mission and the Book Buddies Program.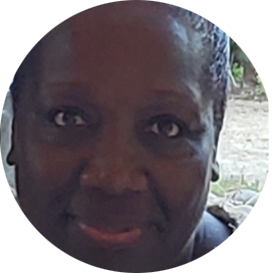 About the author
Petra Niles, M.S.G
Sr. Manager, African American Services, Education and Dementia Care Networks
PNiles@alzla.org
|
www.AlzheimersLA.org
Petra Niles M.S.G is a Gerontologist and current Senior Manager of African American Service, Education and Dementia Care Networks at Alzheimer's Los Angeles. She has been with Alzheimer's Los Angeles for twelve plus years and has an extensive background in aging issues and the larger community. By bringing together community members and professionals from various agencies. Petra seeks to increase awareness of Alzheimer's Disease and improve service delivery. She also believes strongly in the importance of motivating young people to better understand and become active in the fight against Alzheimer's disease.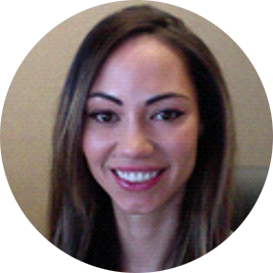 About the author
April D. Thames, Ph.D. Clinical Neuropsycholosist
Associate Professor of Psychology
Director of the Social Neuroscience in Health Psychology Lab
Dr. April Thames is an Associate Professor of Psychology at the University of Southern California. She received her Ph.D. in clinical psychology from Alliant International University/CSPP and completed her postdoctoral fellowship in clinical neuropsychology at UCLA. As Principal Investigator of several grant-supported projects, Dr. Thames has developed a translational neuroscience research program that focuses on the impact of chronic disease, substance abuse, socioeconomic disadvantage, and lifetime stress/adversity and resiliency on neurological, cognitive, and mental health outcomes. Her work has also examined factors that obscure the validity of neuropsychological test performance among ethnic/racial minority groups. She previously directed the UCLA's Neuropsychology of Medical Illness practicum, an externship program for doctoral students in clinical psychology, and oversaw the clinical and research training in neuromedical illness. She is also aa past Chair of SCN's Ethnic Minority Affairs Committee (EMA).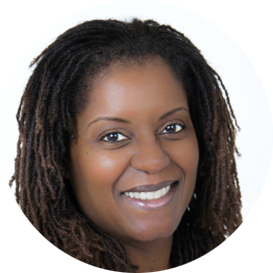 About the author
Karen D. Lincoln, PhD, MSW, MA, FGSA
Associate Professor, Suzanne Dworak-Peck School of Social Work
University of Southern California
Dr. Karen D. Lincoln is an Associate Professor in the Suzanne Dworak-Peck School of Social Work at the University of Southern California. She has published over 70 articles and book chapters in the areas of stress, aging and mental health disparities, and is an active public scholar and aging advocate, with op-eds in the New York Times, the Wall Street Journal, and other media outlets focused on long-term care and policies to support poor seniors. She has testified before the Senate Select Committee on Aging and Long-term Care, and was appointed to the California Task Force on Family Caregiving by Senator Kevin De Leon (D-California) and to California's Master Plan for Aging Research Subcommittee and Equity Workgroup by Governor Gavin Newsom (D-California). She has also participated in broadcast interviews on radio and television as an expert on minority aging and mental health, and been quoted in a variety of media outlets, including the Los Angeles Times, The Washington Post, and US News & World Report. Dr. Lincoln has been PI or Co-I on eight NIH-funded grants that have investigated a number of issues around health disparities among underserved populations with mental health disorders and chronic health conditions.
Dr. Lincoln is an honors graduate from UC Berkeley where she received a B.A. in Sociology with a minor in African American studies and a graduate from the University of Michigan where she earned a MSW, a M.A. in Sociology and a Ph.D. in Social Work and Sociology.
Dr. Lincoln is actively engaged in African American communities. She is founder and chair of Advocates for African American Elders
Advocates for African American Elders
www.aaaeonline.com  | (213)740-1887