Learn how CBD can help you live a healthier, happier life… and even lose weight!
The reality? There are many different ways to take CBD. It helps with muscle strain, anxiety, depression & many other chronic illnesses… and it's legal in all 50 states! You're tired of not getting the complete story behind CBD and want to find a natural way to improve your health, wellness, and immune system. Imagine being able to understand what you're looking at when shopping for CBD and hemp products. CBD products are unique because they contain properties that help with things like improving the immune system, reducing inflammation, relieving pain, calming anxiety, and more!
Meet the Panelists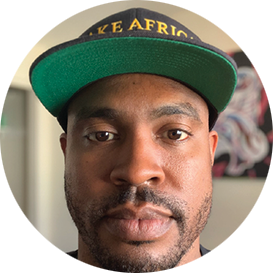 About the author
Rico Lamitte
MOTIVATIONAL SPEAKER, EMCEE, & SERIAL ENTREPRENEUR
Rico is currently the CEO of CANiVISION, a decentralized media broadcast organization providing global distribution access to underserved issues in the cannabis industry. He is the co-host of 2 video podcasts, Dope Dadz and Coffee Pot via a partnership with superbad inc. He also hosts the video web series, Canndid Boss Talk with Viridi Media where he conducts in-depth interviews with celebrities, professional athletes, executives, and the most interesting people in and adjacent to The Cannabis Industry. Rico co-founded of the National Diversity and Inclusion Cannabis Alliance (NDICA), and actively assists several nationwide social impact organizations with their own community initiatives in the same vein. Early 2019 Rico was honored as one of the High Times 100 Most Influential People of Cannabis. Rico is a TEDx Speaker (Skyforest, CA) gaining the honor recently in August 2019 after emceeing TEDx Almonsor Park (Pasadena, CA)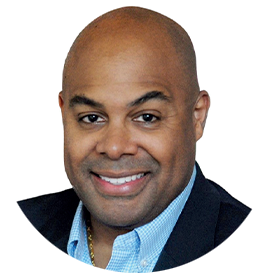 About the author
Fred Smith
COO OF CANIVISION, MARKETING & SCALING STRATEGIST
Fred takes the best of his military and real-world marketing and business scaling experience to get you ahead in any situation. Highly creative (with a smidge of quirkiness), Fred solves branding and messaging challenges with never seen before levels of creativity and technical acumen to help clients produce high-quality, clear messaging and real-time, innovative marketing strategies. The end result attracts ideal prospects while repelling the wrong people without sacrificing leads or opportunities flowing into your business and converting into your bank account. As a master marketing and business strategist, Fred (and business partner Rico Lamitte) is revolutionizing how business is done in the cannabis industry and ensuring that everyone has an equal opportunity to take advantage of all the possibilities in this emerging industry. CANiVISION (their broadcast media company) provides vetted information from a wide range of people who work within the cannabis space-from farmers to dispensary managers.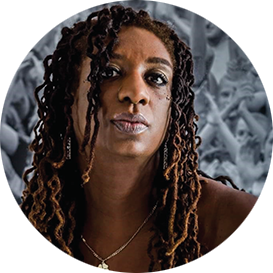 About the author
Scheril Murray Powell, Esq.
ICULTURAL, CANNABIS & DIETARY SUPPLEMENT ATTORNEY
Scheril Murray Powell, Esq. is an Agricultural, Cannabis, and Dietary Supplement Attorney at Doumar, Allsworth, Laystrom, Voigt, Adair, and Dishowitz LLP. The Daily Business Review has named her one of the Top 12 Cannabis Attorney's in Florida. Her practice covers both the Marijuana and Hemp Industries, specializing in Cannabinoid legalization and UK Novel Foods registration. Scheril serves on the Board of one of the oldest Cannabis Advocacy Organizations, Patients Out of Time. She is the former Executive Director of the Black Farmers and Agriculturalists of Florida and former Director of Federal Affairs for the Florida Department of Agriculture and Consumer Services. Scheril also serves as the Director of Business Development of Cannabiziac.com, an incubator, accelerator and co-working community catering solely to cannabis-related businesses. She leads the ASTM D37 Cannabis Committee workgroups on the annual Global Workshop and Diversity, Equity, and Inclusion. Scheril is on the Hemp Pilot Program Advisory Board for the University of Florida and serves on the Broward County, Florida Medical Marijuana Advisory Board. She is on the board for the Friends of Hemp and was a Founding Board Member for the U.S. Hemp Builders Association (not to be confused with the U.S. Hemp Building Association Foundation). She is also President of consulting firm Green Sustainable Strong,
LLC. In her spare time she volunteers with the Winrock Foundation
delivering Marketing training to Farmers in Ghana, Africa.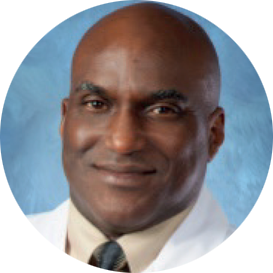 About the author
Karyemaitre Aliffe, MD
My work focuses on advancing our understanding of the Endocannabinoid system (ECS) and Cannabis to realize our fullest potential for enhancing global human health and wellness. Beyond Cannabis, I enjoy sharing the wonder of nature and insights of science in a manner that is accessible, yet thought-provoking, and enhances life, liberty, and the pursuit of happiness. Within each of us, natural cannabinoids stimulate the Endocannabinoid System (ECS) dramatically, balancing our vital physiologic systems towards homeostasis. Our ECS also modulates our cognitive and emotional functions, helping us better manage the changes and stresses of daily life. By integrating ECS measures as fundamental vital signs, the correlations between out state-of-mind and state-of-health become now self-evident and actionable.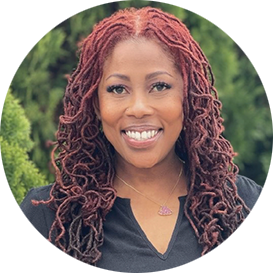 About the author
Mskindness Ramirez, Ma.Ed
Mskindness lends her pedagogical skills to various projects in and around the Cannabis space. Is the official Emcee for the Women Empowered in Cannabis event series, and Women of Color Community Group leader. She is the host of Elevated Chats, a web series featuring interviews of critical thought leaders whose work seeks to uplift others. In her Faculty role for the Los Angeles Community College District, Mskindness has
manifested her passion for Cannabis Education into the development of a series of programs for higher learning, focused on history, business and social equity. And this bold mom's new children's book, "The Root Family's Very Special Garden" is currently sparking canna-conversations among generations. Mskindness has been featured in MJ Biz, Dope Magazine, Long Beach Post, Inland Daily News, LA Weekly, Fox, and more. She
is a multi-passionate social entrepreneur who remains gracefully balanced by her mindfulness training and daily meditation practice.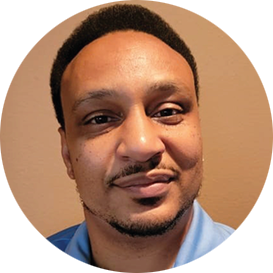 About the author
Eddie Washington
ENTREPRENEUR & INVESTOR, Social Equity Advocate
Eddie is a proven entrepreneur, investor, consultant and well-respected veteran in the industry that successfully transitioned to the regulated market. He has assisted multiple companies with investments, licensing, compliance, supply chain management and
scaling. As operations manager and chief compliance officer at Califia Gold, he is credited with growing the company from a two-person start-up in 2015 to a staff of eighteen with multiple clients across several states. He is a passionate advocate of hemp and CBD and the positive effect they have on overall health, wellness and the endocannabinoid system. He is a strong advocate of justice and social equity and
provides grants and mentorship to local social equity candidates. Coming from the community, he is a determined supporter of providing opportunities to those that have been disadvantaged. He is a proud member of the National Association of Cannabis Businesses (NACB), the only cannabis trade organization that vets all members.