Learn all the ins and outs of COVID from the virus and its variants to the vaccine and why you should take it. Want answers? Look no further.
Meet the Panelists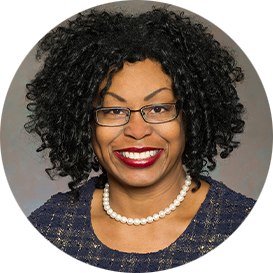 About the author
Cassandra Richards
Dr. Cassandra A. Mahan-Richards is an allergist-immunologist in Kennewick, Washington. She received her medical degree from David Geffen School of Medicine at UCLA and has been in practice for more than 20 years.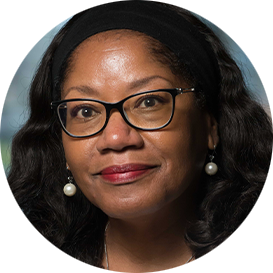 About the author
Dr. Condessa Curley
Dr. Condessa Curley, a graduate of the University of California, Davis (UCD) School of Medicine, completed her residency training and fellowship at the University of Southern California Keck School of Medicine/California Hospital Medical Center Family Medicine Residency Program and obtained her Master's Degree in Public Health (MPH) from the University of California, Los Angeles (UCLA) School of Public Health. She is a board certified Family Physician with specialties in Maternal and Children's Health and Public Health.
Dr. Curley is an Area Medical Director for one the nation's largest public health departments. She is an active board member of AIDS Healthcare Foundation (AHF) and co-chair of the AHF Black AIDS Crisis Task force (ABACT)- Faith committee. Dr. Curley is the recipient of numerous awards and acknowledgments for her work in the United States, Haiti and Africa. She is the co-founder of Project Africa Global Inc, a 501 C, a 100% volunteer organization providing medical care, education and training in low income countries and the United States.
Her passion to ensure the health and wellbeing in communities of color as well as marginalized populations, both locally, nationally and internationally thorough the development of sustainable community partnerships and collaborations continues to be the fuel that drives her.