Did COVID take your relationship to the limit? Have your kids gotten on your last nerve? Bet you have a newfound respect for educators. This panel takes a realistic look at how COVID impacted your life and provides solutions on how to move forward.
Resources:
Department of Mental Health
800-854-7771
dmh.lacounty.gov
LOS ANGELES UNIFIED SCHOOL DISTRICT
achieve.lausd.net/ldwest
Bank of America Resources
bettermoneyhabits.bankofamerica.com
Meet the Panelists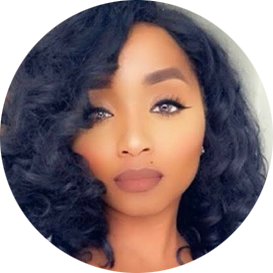 About the author
Aishia Deal
With over 20 million social media impressions a month Aishia quickly emerged as the eye catching and soul gripping Healthy Relationship Educator that has men and women all over the world wanting more. From the 9th Ward in New Orleans to the concrete jungles of NYC to the coastal cities of Southern California, this real deal American Sweetheart can be found hosting her popular podcast "Sh*t Women Think About" which is available on iTunes and Spotify. Aishia tackles topics such as "Gender Roles", "Life after Love: How to Let Go and Move on,"
"Why Do We Want People Who Don't Want Us Back?" and "Dating During a Pandemic." In addition to her podcast this pretty big deal is gearing up to release her much anticipated book "Tweet Through It."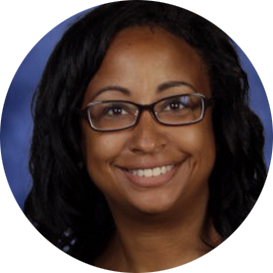 About the author
Dr. Adaina Brown
I have worked in the Los Angeles Unified School District for 21 years. I began my career as a science and math teacher at both the middle school and high school level, then I moved out of the classroom to be a Title I Coordinator. After being a coordinator for 2 years, I became an Assistant Principal for 8 years. I was the principal at Stephen White Middle School and STEAM magnet in LAUSD South, where I was the principal for 5 years. As the principal I established a STEAM Magnet center, a Spanish dual language program, and increased enrollment every year. We also were granted a 6 year WASC accreditation. In 2018, I was awarded "LAUSD Middle School Principal of the Year". In 2019, I was promoted as a Community of Schools Administrator (COSA), where I supervised 21 schools in Carson. As of July 2020, I became the Local District West Superintendent of LAUSD overseeing 155 schools. I was also an adjunct professor at California State University Dominguez Hills where I teacher aspiring teacher candidates in the teacher education department. I received my Bachelors degree at UCLA in Biology or OBEE. I have 2 Masters degrees: one in Education Administration and one in Biology with a focus on Human Genetics. I completed my doctorate in Educational Leadership at UCLA in June 2016 as part of Cohort 21. My husband and I have four sons and we currently operate a youth sports organization that focuses on developing scholar athletes, creating college graduates and career oriented adults who return to their community to pay it forward.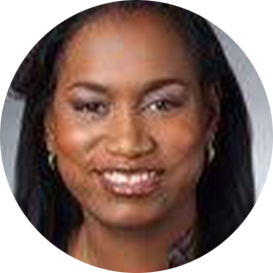 About the author
Vera Stewart, SVP & National Performance Manager
Business Employee Banking & Investing, National Consumer Banking Strategy & Initiatives Team
Vera Stewart is a National Performance Manager for the Consumer Bank. In this expanded role she has responsibility for the launch of the Business Employee Banking and Investing Program. Previously, as a Business Support Manager II for the California Division of the Consumer Bank Vera was responsible for Community Development & Growth Strategies. Her areas of focus included CEB&I, Market Growth, Community Development Services, Pathways and Better Money Habits. As Market Leader for the Beverly Grove Market, Vera managed Client Solutions, Operational Risk, and Client Experience for the Financial Centers in the Mid-Wilshire, West Hollywood and Hollywood Hills communities. Prior to this assignment, as Site Leader for the Pasadena/Glendale Contact center Vera managed the Asian Blend, Premier and Spanish Card Skills. Her team of 400 Managers and associates provided Exemplary Client experience to our card clients. She successfully led the exit of the Card group from the Pasadena Site. As a Consumer Banking Market Manager Vera was responsible for providing leadership expertise to the Relationship Managers in the South Bay.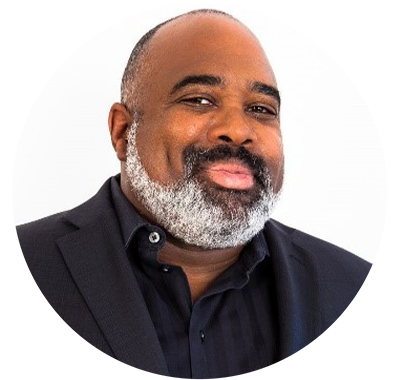 About the author
Curley Bonds, M.D.
Chief Medical Officer
Los Angeles County Department of Mental Health
Curley L. Bonds, M.D., oversees all clinical practices for the Los Angeles Country Department of Mental Health (LACDMH) in his role as Chief Medical Officer. Dr. Bonds is a board-certified adult psychiatrist with extensive experience in a variety of clinical, academic and research settings. Prior to his current position, he was the Chair of Psychiatry and Behavioral Medicine at Charles R. Drew University School of Medicine in Los Angeles and the Medical Director for Didi Hirsch Mental Health Services. His areas of expertise include healthcare disparities, cross cultural psychiatry, psychosomatic medicine, and collaborative healthcare.
Dr. Bonds is a Distinguished Fellow of the American Psychiatric Association and a Fellow of the Academy of Consultation-Liaison Psychiatry. He is a past president of the Southern California Psychiatric Society and the recipient of their 2018 Distinguished Service Award. He completed his B.A. in sociology at Emory University and earned his M.D. from Indiana University School of Medicine.