Are you questioning whether to be vaccinated? Kaiser Permanente, Watts HealthCare Corporation, and faith-based leaders of the Watts Area Ministers Alliance are coming together to discuss beliefs and concerns from communities we serve, including mistrust, side effects, variants, and vaccination efforts while keeping the faith! This session, Faith+Works: A Conversation with Pastors and Physicians on COVID-19 Vaccines will change your perspective.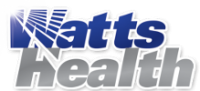 Meet the Panelists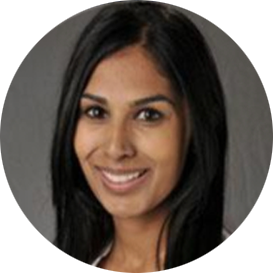 About the author
Mona Shah, M.D
Mona Shah, M.D is an Internist at Kaiser Permanente South Bay. She received her undergraduate degree in Psychobiology with a Minor in Education Studies from UCLA in 2003 and her medical degree from UCLA School of Medicine in 2008. She completed her residency in Internal Medicine at Cedars Sinai and the West Los Angeles VA Hospitals. After living in South Central LA in her teens and seeing the large healthcare disparities existing in these communities, she focused her training in areas with the greatest healthcare needs, including at Harbor-UCLA County Hospital, Olive View County Hospital, Venice Family Clinic and the Saban LA Free Clinic.
Dr. Shah has practiced Internal Medicine at the Kaiser Permanente South Bay Medical Center since 2011. She has served as the Tobacco Cessation Champion and Complete Care Quality Lead at the Signal Hill Medical Office which both emphasize prevention of disease before it occurs. In her work with deploying mindfulness digital applications, she empowered her patients to take charge of their mental health and wellbeing which too often affect their physical health. Dr. Shah recently joined the Kaiser Permanente School of Medicine Faculty as a Clerkship Preceptor for medical students. Her most passionate endeavor to date has been serving as the COVID-19 Vaccine Strategy Lead. As part of the COVID-19 vaccination efforts, one of her main goals is to provide education to the communities disproportionately affected by COVID-19 by giving factual material and help everyone make informed decisions regarding their health and how it affects not only them, but their families, friends, coworkers and communities. Dr. Shah was named "Internist of the Year" in 2020.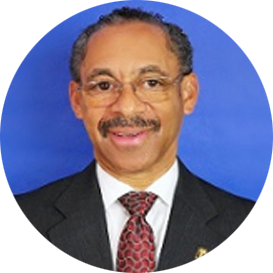 About the author
Oliver Tate Brooks, M.D.
Oliver Tate Brooks, M.D. received his undergraduate degree in biology from Morehouse College in Atlanta, Georgia and his medical degree in 1981 from Howard University College of Medicine, and completed a residency in Pediatrics at Children's Hospital-Oakland. Dr. Brooks is Chief Medical Officer and past Chief of Pediatric and Adolescent Medicine at Watts Healthcare Corporation in Los Angeles, California (CA).
Dr. Brooks is Immediate Past-Chairman of the Community Clinic Association of Los Angeles County, a consortium of 43 community health centers in the southern California area, and Chair of the CA Primary Care Association's (CPCA) Clinician Committee.
Dr. Brooks is the immediate Past President of the National Medical Association (NMA).
Dr. Brooks is a present Board member and Past President of the California Immunization Coalition and Chairman of the Immunize LA Families Coalition. In June 2020, Dr. Brooks was appointed to the ACIP COVID-19 Work Group discussing and making recommendations to the ACIP regarding COVID-19 vaccine prioritization. Dr. Brooks is Co-Chair of the CA COVID-19 Vaccine Drafting Guidelines Work Group.
The NMA recognizes the critical role vitamin D plays in the optimal functioning of the immune system, the documented low levels found in African Americans, and the disproportionately adverse effects of SARS-CoV-2 on this community. We therefore endorse the recommendation of adequate levels of vitamin D in the African America community by appropriate supplementation. To achieve this we request that the Biden/Harris COVID-19 Task Force make this a clear recommendation, both in written and public statements.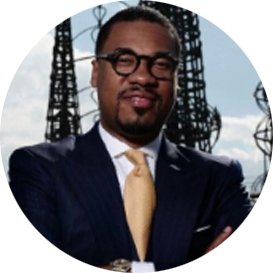 About the author
Shane B. Scott
Shane B. Scott is an advisor, coach, small business owner and senior pastor of the Macedonia Baptist Church – a 112-year-old historic landmark in Los Angeles. He has been serving the Watts community since his arrival in 2011 from Fresno, Calif. Under his leadership and vision, the church has increased its membership and become a strong voice for the advancement of social justice in transforming the quality of life for its community.
He was raised by a single mother who worked three jobs to provide for her family. During his childhood, his mother helped him on his paper route. She didn't have a car, so they would carry as many newspapers as they could fit into their arms and deliver them. When they ran out, they would return and get more papers until the route was complete. He became convicted that poverty was not going to be his lot in life and was determined to create a better life for himself.
Scott is a change maker who advances the issue of equality and inclusion as the founder and CEO of the Macedonia Community Development Corporation (MCDC). In addition to the MCDC's focus on economic empowerment, health and wellness and the welfare of children, the organization proactively organizes to strengthen the political power of the African American community.
He is a sought-after speaker for various political forums, town halls, workshops and conferences. Scott earned his bachelor's degree in religion and philosophy from Stillman College, a historically black college and university (HBCU) in Tuscaloosa, Alabama, as well as a master's degree in divinity from the American Baptist Seminary of the West in Berkeley, Calif. He is currently pursuing a Doctor of Ministry from New York Theological Seminary.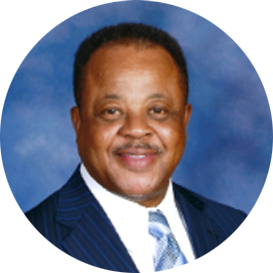 About the author
The Rev. Dr. James Arthur Rumph
The Rev. Dr. James Arthur Rumph was born on the toweling peak of Mount Andrews, a proud community in Barbour County Alabama nestled between the townships of Midway and Clayton. For more than 35 years he has served as a church pastor and has been involved in organizing, networking, and mobilizing religious communities and civic organizations around social, political, and economic related issues through churches, ministers associations, and nonprofit groups. His life's development has come as a result of the influence of a strong Christian home, growing up in a village minded community, continuous educational pursuits, and attending a Christ-centered church.
After graduating high school, James continued his educational pursuits at Tuskegee (Institute) University, Tuskegee, Alabama. He received an AAT Degree from Chauncey Sparks State Technical College, Eufaula, Alabama; a Bachelor of Arts Degree from the University of Alabama at Birmingham; a Master of Divinity Degree from the Turner Theological Seminary, Interdenominational Theological (ITC) Center, Atlanta, Georgia; and Doctor of Ministry Degree from the Beason Divinity School, Samford University, Birmingham Alabama.
The Reverend Dr. James Arthur Rumph answered the call to go preach the gospel of the Lord Jesus Christ in 1979. He has humbly served several churches in Alabama and Missouri, and is currently the Pastor of the Grant AME Church, Los Angeles, California. He was assigned as the Pastor of Grant AME Church in 2013. Throughout his work as a pastor, Rumph has worked tirelessly to bring souls to Jesus Christ. Under his spirit-led authority, several churches have enjoyed tremendous growth. He has been the catalyst in establishing several new ministries in congregations and communities alike. Dr. Rumph launched an outreach initiative called SafeNet, Inc., which provides a variety of programs and projects to help bring hope and healing to hurting people. This faith-based initiative is also responsible for the establishment of award- winning youth sporting programs.
Pastor Rumph is most grateful for his relationship with God, the Father of Jesus Christ, his family, and his opportunities to serve in the church and the community.