Meet the Panelists
About the author
Lori R. Gay
President and Chief Executive Officer
Lori R. Gay is the President and Chief Executive Officer of Neighborhood Housing Services of Los Angeles County (NHS) and Affiliates, NHS Neighborhood Lending Services (a CDFI and mortgage banking entity), and NHS Neighborhood Redevelopment Corporation (a full service, mission-driven real estate brokerage company). The three companies activate non-profit lending, development and neighborhood revitalization throughout Los Angeles County. She has worked in the community development field for over 35 years, focusing her efforts on rebuilding impoverished communities and creating mechanisms for community empowerment and ownership. She currently serves as Co-Chair of the national Black Community Developers Group, Board Member, Federal Home Loan Bank of San Francisco, member of the NeighborWorks® National Community Initiatives Advisory Committee, and as a member of several bank advisory councils. Some of her activities have included serving as Chair of the California Organized Investment Network (COIN), and board memberships with the California Housing Finance Agency (CalHFA), and Federal Reserve Bank of San Francisco, Los Angeles Branch.
Since 1984, NHS has developed, loaned or rehabilitated more than 25,600 housing and commercial units, placed 4.7 million families on the road to homeownership, created 250 block clubs, employed over 260 neighborhood youth, and invested more than $7.1 billion back into some of Los Angeles County's toughest neighborhoods. NHS protects more than $2.2 billion of home values annually through its loss mitigation, preservation and financial counseling work.
Ms. Gay has worked for NHS since 1990, holds an MBA degree from Pepperdine University and a B.S. degree in Development, Resource and Consumer Economics from the University of California at Davis. She is a licensed minister, married to Bob Gay, and mother of Faith and Grace.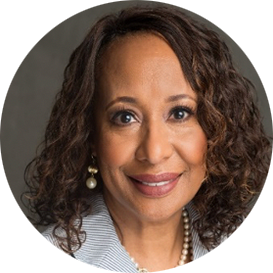 About the author
Lisa R. Brooks
Lisa R. Brooks is currently Vice President, Community Development Finance Division at California Bank & Trust (CB&T). Brooks has enjoyed an over 30-year career in banking beginning in the 1980's in San Francisco at John Nuveen & Company, an investment banking firm specializing in municipal bonds. Brooks focus in banking since has been centered on the Community Reinvestment Act of 1977 (CRA), which requires that banks deliver products and services to underserved communities. She was employed by Citibank for 10 years as their regional CRA representative. At CB&T her responsibilities include managing affordable mortgage products, charitable giving, developing community service opportunities for bank associates and business development for nonprofit business banking. She is also Chair of the African Americans in Banking Resource Group which is a part of the CB&T Diversity, Equity & Inclusion Program. Brooks is an advocate for affordable housing, economic development and services that benefit low and moderate-income communities and individuals. Brooks attended San Francisco State University where she studied Business Administration. She serves on various housing related nonprofit boards and is a member of the Palos Verdes Chapter of the Links Inc., Phoenix – the auxiliary to the Long Beach Museum of Art and the Los Angeles National Smart Set.
Brooks has been married to Oliver Brooks, M.D. for over 30 years and resides in Lakewood, CA. They have two adult children; Alana Brooks and Joseph Brooks. The family enjoys summers in North Lake Tahoe and attending sports events.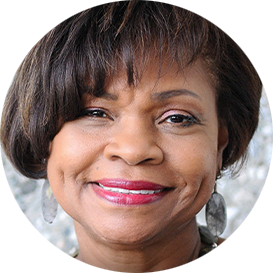 About the author
Constance Anderson, President
At The Center by Lendistry, we believe that underserved small businesses need a good sounding board, education, and support from various resources. To meet that need, we blend our resources with other nonprofits, businesses, and government-sponsored entities. Our mission is to help small businesses reach their dreams by listening to their needs, providing education and innovative solutions, and creating a vibrant business community based on collaboration and synergy.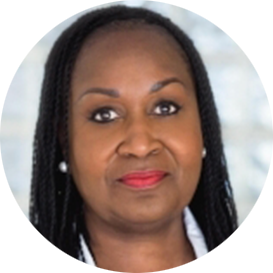 About the author
Zeeda M. Daniele
Zeeda Daniele is the Executive Director of Rebuilding Together of the City of Angels. She joined Rebuilding Together Inc., headquartered in Washington, DC, in July 2020 to launch an affiliate in Los Angeles, California, with a mission of Repairing Homes, Revitalizing Communities and Rebuilding Lives for low-income senior and disabled homeowners. Including households with Veterans and children.
Zeeda has more than 30-years of experience in the single-family mortgage and multifamily finance industry, project management, community engagement, and relationship building. Zeeda began her career in San Diego, California and became one of the youngest women-owned and operated African American CA General Contractors licensed at the time. After relocating to Los Angeles, Zeeda started a career as a senior executive helping financial institutions to meet their lending and investment goals, build a positive corporate image and partnerships with public and private stakeholders within their lending assessment areas.
With decades of experience in community service. Zeeda currently, serves on the Board of Directors of several Southern California nonprofit organizations.