What helps us keep it all together no matter what we face in life? Mental Health has never been put to a greater test than what we have experienced over the course of the COVID-19 Pandemic. How do we return to life as we once knew it? People are suffering grief and loss like never before. Enter this conversation of how to cope with the burdens we experience on a day to day basis. Learn how to manage the stress of re-entry into the workplace or social and dating scenes. Also learn when to seek professional help, what resources are available and so much more.
LACDMH Resources
dmh.lacounty.gov/resources
1-800-854-7771

Meet the Panelists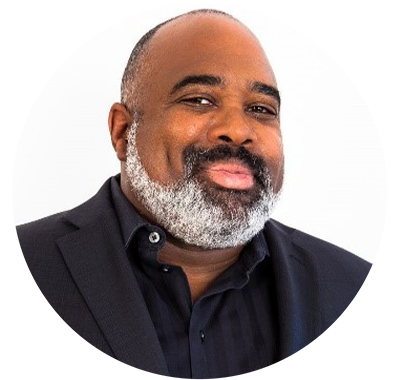 About the author
Curley Bonds, M.D.
Chief Medical Officer
Los Angeles County Department of Mental Health
Curley L. Bonds, M.D., oversees all clinical practices for the Los Angeles Country Department of Mental Health (LACDMH) in his role as Chief Medical Officer. Dr. Bonds is a board-certified adult psychiatrist with extensive experience in a variety of clinical, academic and research settings. Prior to his current position, he was the Chair of Psychiatry and Behavioral Medicine at Charles R. Drew University School of Medicine in Los Angeles and the Medical Director for Didi Hirsch Mental Health Services. His areas of expertise include healthcare disparities, cross cultural psychiatry, psychosomatic medicine, and collaborative healthcare.
Dr. Bonds is a Distinguished Fellow of the American Psychiatric Association and a Fellow of the Academy of Consultation-Liaison Psychiatry. He is a past president of the Southern California Psychiatric Society and the recipient of their 2018 Distinguished Service Award. He completed his B.A. in sociology at Emory University and earned his M.D. from Indiana University School of Medicine.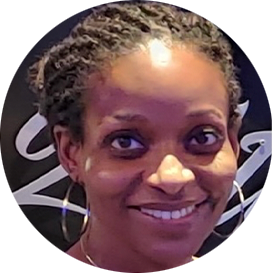 About the author
Katherine Smith-White
Supervising Mental Health Psychiatrist, Los Angeles County Department of Mental Health
Katherine Smith-White, M.D., currently works for Los Angeles County Department of Mental Health (DMH) as a Supervising Psychiatrist collaborating in clinical and administrative duties for a variety of child outpatient programs and service areas in the department and also works with one of the HOME teams, servicing homeless patients in the North County. She has experience working with residents and social work and psychology interns in various settings and works well with a multidisciplinary team.
Completed her residency and fellowship training at LAC/USC Medical Center and worked locally for over 13 years. She is board certified in both Psychiatry and Child and Adolescent Psychiatry. Since originally joining the Department of Mental Health in 2007, she worked as a Psychiatrist in outpatient adult and child/adolescent clinics, a psychiatry ER and an inpatient hospital, a substance use/TAY clinic and in the Department of Health Services: Correctional Health. She has extensive experience working with diverse populations suffering from a variety of mental health issues including severe and persistent mental illness.
Dr. Smith-white speaks French and Spanish fairly well and works with people of all ages and families from diverse ethnic and cultural backgrounds with many individuals exposed to trauma, military backgrounds, and child welfare involvement. She has done a presentation for NAMI for families as well and hope to do more to help increase community awareness and reduce stigma. Recently, she joined a child advocacy group to work on legislation to improve resources and support in the child policy arena as well.
About the author
Dr. Denese Shervington, Charles R. Drew University
Dr. Denese Shervington has an intersectional career in public health and academic psychiatry. She is the Chair of Psychiatry at Charles R. Drew University. Dr. Shervington has held Clinical Professorships in the Departments of Psychiatry at Columbia University and Tulane University. A graduate of New York University School of Medicine, she also received a Masters of Public Health in Population Studies and Family Planning from Tulane University School of Public Health. She completed her residency in Psychiatry at the University of California San Francisco and is certified by the American Board of Psychiatry and Neurology.
A Fellow of the American Psychiatry Association, in 2018 she received the Award for Excellence in Service and Advocacy; prior to which she received the Jeanne Spurlock Minority award. Dr. Shervington is also a member of the American College of Psychiatrists and serves on the Psychiatry Resident-In-Training Commission.
In July 2019, Dr. Shervington testified before the Congress of the United States House of Representatives' Committee on Oversight and Reform on Childhood Trauma. She also co-chairs the New Orleans City Council (R-18-344) Children Youth Planning Board Taskforce on Childhood Trauma.
In 2020, Dr. Shervington was appointed as a member of the Scientific Board of the Centre for Society and Mental Health at Kings College, London. She has authored several papers in peer-reviewed journals addressing health disparities, the social determinants of health and resilience in underserved communities. Her recent publication is Healing Is the Revolution, a guide to healing from historical, intergenerational, interpersonal and community trauma. She also hosts the podcast Healing is the Revolution in which her guests share and explore their healing journey through their traumas.
She is the proud parent of two amazing children, Kaleb and Iman, and grandchildren Ayelet and Haddassah.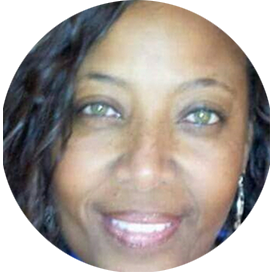 About the author
Theion Perkins, R.N., MSN BSN PHN
Clinical Program Manager III
Los Angeles County Department of Mental Health
Theion Perkins, R.N., has over 31 years of combined medical, behavioral health and clinical experience as a Registered Nurse, which includes staff development, training, patient advocacy, leadership, coaching and motivational speaking.
In July 2017, Theion was promoted to Mental Health Clinical Program Manager III for Service Area I. In her current position, she has direct management and clinical oversight of five directly operated mental health programs serving adults, transition age youth, and children. As of June 2020, she took on additional duties of having oversight of the North County, including SA1- SA4 and the Geriatric Evaluation Networks Encompassing Service, Information and support (Genesis) Older Adult Program. She is also in charge of ensuring comprehensive mental health services is, delivered throughout Service Area 1. Service Area 1 (Antelope Valley) is in northern Los Angeles County, borders San Bernardino County the southeast portion of Kern County, and constitutes the western tip of the Mojave Desert. It is the largest geographic region in Los Angeles County.
Before her current position, she served seven years as the Mental Health Clinical Program Head with the GENESIS and Field Assessment Case Management Treatment Services (FACTS) with the Older Adult Mental Health Programs, for the County of Los Angeles Department of Mental Health. She also served as the co-chair to the Los Angeles County Department of Mental Health Older Adult Hoarding Task Force. She is known throughout the state as an expert regarding older adult issues and hoarding.
Prior to her positions with the Department of Mental Health, she served at Cedars-Sinai Medical Center as the Crisis Specialist Liaison between Psychiatry and Emergency Medicine. In her role, she was able to initiate, develop and implement policy and protocols about victims of abuse, sexual assault, and develop a hospital-wide critical incident team. In her current role, she has also been able to initiate, develop and implement new programs for underserved mentally ill service recipient in Service Area 1. She has worked tirelessly with her community partners to create innovative programming to improve service delivery throughout the community she serves.
It is her dedication, ability to problem solve, collaborate and sincerity that she is known for among her colleagues. She may be known to many by her accomplishments; those who work directly with her will tell you she is friendly, pleasant, and genuine. Her daily motto is, "If you have lemons, let's make lemonade."