Shared experiences with a panel of health care professionals and their journey through COVID 19 and post vaccination. Presented by Wellcare.
Meet the Panelists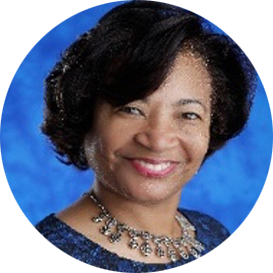 About the author
Dale L. Washington
Dale L. Washington, has both clinical and administrative experience spanning over twenty-five years in the healthcare industry from patient care, specializing in geriatrics and behavioral health to sales and marketing.
During her six year tenure with WellCare, she has supported growth in local and expansion markets. Supported initiatives for organic growth, quality, and star rating increases culminating in "Plan of the Year" two years consecutively.
Active in the non-profit and faith-based community, sitting on both national and regional executive boards with an emphasis on aging, behavioral health and food security.
In her free time, Dale enjoys traveling, camping, culinary arts, entertaining family and friends, jazz music, and classic old movies, becoming a TCM Backlot member to help preserve the genre.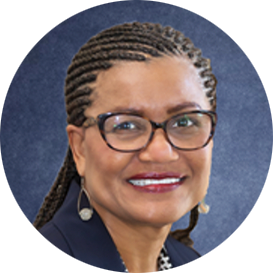 About the author
Mozell Bostwick
AltaMed Health Services, Director of Marketing and Sales
Mozell Bostwick has worked in the health care industry her entire career. She began her career working as a health educator, moved over to the direct sales and sales management. She is an accomplished sales leader with over 25 years of experience focusing in the senior and commercial market.
Her role at AltaMed is to grow the managed care membership with various contracted health plans. She has worked at AltaMed Health Services for nearly nine years leading the sales and growth efforts achieving double digit growth and expansion of services to seniors in the counties serviced by the medical group. She is a mentor to her team and works collaboratively both internally and with external partners to provide the best service and care for the patients in underserved communities.
She has a heart for the community and is a great advocate working to bring quality health care to them. She is most proud of her work to help AltaMed to become the number one enroller for Covered CA and helping thousands of people to access coverage and care. She is continuing that work.
As a mother of two daughters, she has lived in Southern California for most of her life. Her hobbies include gardening, walking, traveling, and reading in her spare time. She plants a vegetable garden each year and loves to share the fruit of her labor with family, friends, neighbors and coworkers.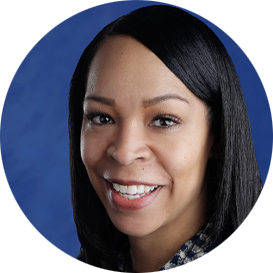 About the author
Teri L. Rhetta, MD, MMM
VP, Medical Director – Medicare – CA market
WellCare – Health Net of California

Dr. Rhetta is the California market VP for Medical Affairs for WellCare and Health Net in California, both subsidiaries of Centene Corporation. In this role, she works with independent practice associations (IPA), managed service organizations (MSO) and provider leadership to help drive clinical outcomes for Medicare Advantage members in California. She also leads Medicare medical and behavioral health strategy as part of senior market leadership.
Dr. Rhetta joined WellCare in 2018 with over 15 years of experience in the medical field and managed care. She began her career as a resident at Loma Linda University Medical Center where she completed a combined residency in Internal Medicine and Pediatrics. Dr. Rhetta served as Chief resident for Internal Medicine at Loma Linda in 2008. She is board certified in Internal Medicine.
Prior to joining WellCare, Dr. Rhetta provided physician support for case management, behavioral health and utilization management, and she oversaw the in-patient review process as a Medical Director at the Inland Empire Health Plan. Earlier in her career, she served as a Hospitalist at Loma Linda University Medical Center, Riverside County Regional Medical Center and Loma Linda Murrieta.
Dr. Rhetta received her bachelor of science in Business Administration from Loyola Marymount University. She received her Doctor of Medicine degree from Case Western Reserve University School of Medicine, and her Master's degree in Medical Management from the University of Southern California, Marshall School of Business.