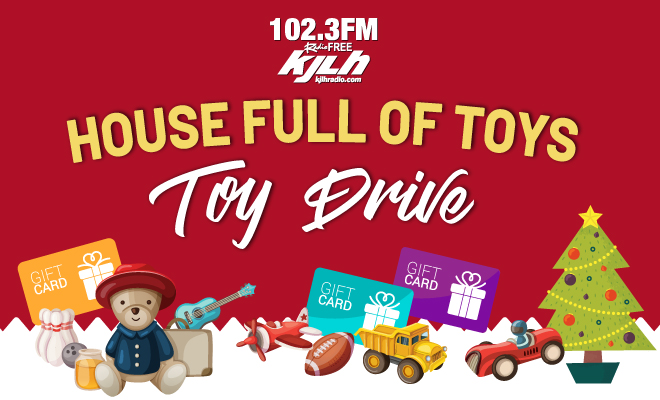 Radio Free 102.3 KJLH is getting into the holiday spirit with our House Full of Toys Stuff a Bus Toy Drive.
Join us as we broadcast live and stuff buses with new, unwrapped toys and gift cards for children of all ages in need. We'll collect donations and spread cheer on Friday, December 15th (6am-8pm) at these 4 McDonald's locations:
We Are You – and want to provide a helping hand to those less fortunate this holiday season.
If you are a teacher, nurse, first responder, church leader and know of a child or family in need of toys this holiday season, fill out the information below. At KJLH we believe no child should be left without the joy of a toy this season. Please sumbit the following information to nominate a child or family who needs love this Christmas.