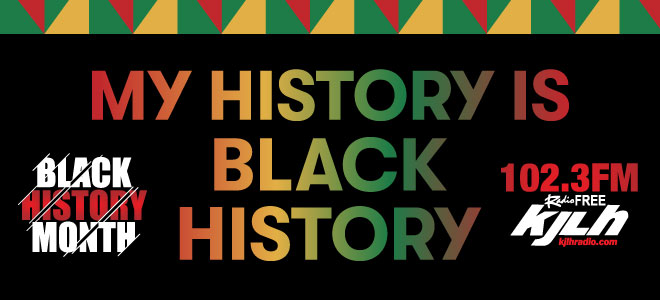 R&B Historian: Tyrone DuBose with a moment in history
[toggle title="Tyrone DuBose Full Bio" state="close"]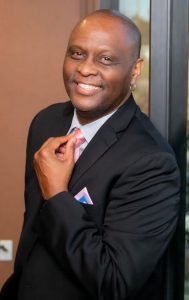 It was said that 2021 was a big year for Tyrone DuBose, well 2022 was exceptional!
Proven to be a man of perseverance, Tyrone continued showing his steadfastness by not only maintaining his title of Americas Premier R&B Historian, but he continued to break barriers by becoming an Executive Producer of his own pilot Television show, he displayed more of his acting skills, made history with winning awards, all while never losing sight of his Cincinnati roots and continuing his mission to empower, uplift, educate, inspire, and entertain the masses.
Gaining a personal record-breaking fan base, people from all over the world felt/feels connected to Tyrone because of his down-to-earth, approachable personality and his knack for constantly speaking seeds of wisdom. When Tyrone speak, people listen. Rather hearing his voice on the radio, seeing him on television or on a stage, people are drawn to him, he makes people feel like if he can make it, they can make it too.
Still adjusting to the world's "new normal", Tyrone used every challenge as fuel to drive him to dream bigger, push harder to reach higher accomplishments and achieve success he once only dreamt of.
Here are some highlights of 2022 for Tyrone DuBose
Served for the 9th consecutive year as the host of 42nd Annual Orange County Black History Parade, sponsored by the Orange County Heritage Council.
Released an Amazons Best Seller book, The Four Seasons of R&B- Top 10 Picks of Greatest Singers/Groups 1960-1990. The book reached the top 10 on Amazon twice!
Three-time Black Music Award winner
Appeared on PBS network show, "Everybody", with host Dr. Angela Williamson during African American Music Appreciation month
Made history by becoming a 3x Hollywood African Prestigious Award (HAPA) winner. Tyrone won for his segment of "A Moment in History" on the Sheryl Underwood Apple podcast
Syndicate radio show Timeless Traxx debuted in Italy
Executive producer for the 30-minute pilot production of his award-winning program, "Do You Know".
Actor in Don B. Welch stage play, "I'll Be Home for Christmas"
Continues to rate in the top 5 of bestselling books on Amazon with his first book, The Four Seasons of R&B
Appointed the R&B Historian for the Official Black Magazine
Started writing The Four Seasons of R&B column for the Official Black Magazine
Presenter at the 8th annual The Ultimate Black and White City of Los Angeles Experience (BET Weekend)
Actor in Cer Collins stage play, "Can God's Love"
Celebrated 10 years of being a Television Music contributor for TV One's "UnSung"
Served as nomination announcer for 6th annual HAPA awards
Won Citril Starz award for Best R&B Historian & Voice Over artist.
Hosted 1st Inaugural Afro Awards
Hosted the Legends Showcase and Sneaker Gala featuring the Manhattans, held in Cincinnati
Creator and executive producer of upcoming television pilot, "The Four Seasons of R&B"
Hosted Sunday Jazz Brunch Series presented Mood Setters.
Celebrated 10 years as cancer survivor!
Attended a host of red-carpet events as well as completed numerous interviews with print and radio outlets
Tyrone has established himself as a versatile actor, voice over, host, and continues to reign as America's Premier R&B Historian. 2022 was a big year but his determination will for sure make 2023 so much greater.
Stay up to date with Tyrone by following him on all Social Media platforms at Tyrone_Dubose
[/toggle]
Myrlie Evers, wife of Civil Rights leader Medgar Evers
[embedyt] https://www.youtube.com/embed?listType=playlist&list=PLjEYkcAqPRsA8xmUGzw2sU_4SKIKd5_8U[/embedyt]
The wife of Civil Rights leader Medgar Evers, Myrlie Evers sat down with journalist Katina Rankin with a rare interview. At 90 years old, California resident Myrlie Evers is in great spirits – we honor Myrlie Evers this Black History Month courtesy of Alcorn State University.
[toggle title="Myrlie Evers Bio" state="close"]
Katina Rankin Author of "Up North, Down South: City Folk Meet Country Folk", "Kendall's Kitchen: Healthy and Hearty Recipes for Kids", "Emmett Till: Sometimes Good Can Come Out Of A Bad Situation", "Medgar Evers: He Taught His Kids To Crawl So We Could Stand" and March On Children! The Story of James Meredith's March Against Fear", "The Peace Drum: A Kofi Tale", plus "Born to Lead! The Thrilling Success Story of One of the Divine Nine: Dr. Glenda Baskin Glover".
Available on katinarankin.com, amazon.com, Mid-South Kroger Stores, Mid-South Sam's Clubs, the National Civil Rights Museum's Gift Shop, and Two Mississippi Museum Gift Shop.
Founder of Katina's Klassroom, a 501c3 Non-profit. www.katinasklassroom.com
[/toggle]