Presented by AIDS Healthcare Foundation
This session is about choosing to be empowered. COVID-19 has changed the world as we know it; but now we must ask ourselves how we move forward? Join the Black Leadership AIDS Crisis Coalition powered by AHF and the Latino Outreach Understanding Division for a panel discussion driven by women health experts. They will share their professional opinions and personal experiences of how they have chosen to stay empowered in the midst of COVID 19. The conversation also includes understanding HIV/AIDS, "The Other Pandemic."
Meet the Panelists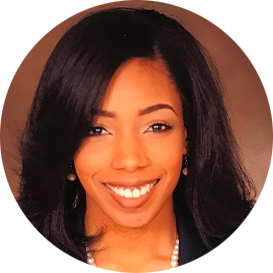 About the author
Alexis K. Sims
Alexis K. Sims is a Ph.D. candidate at The University of Texas UTHealth School of Public Health (Houston Health Science Center) candidate in the Department of Health Promotion & Behavioral Sciences (HPBS). She received her Master of Public Health (MPH) in 2017 from Morehouse School of Medicine (MSM), where she was a Presidential Scholarship recipient and graduated first in her MPH class. She graduated cum laude with her bachelor's degree in biology with a concentration in public health from Spelman College in 2015.
Alexis works in the sexual health and wellness research area, emphasizing HIV Prevention Research using Pre-Exposure Prophylaxis (PrEP) among at-risk populations such as Youth Experiencing Homelessness (YEH) and Black and/or African American women. She previously worked in the HPV vaccination research area and has published research conducted during her master's degree program looking at the factors associated with HPV vaccination behaviors among women.
Ms. Sims has also been very involved in community health service activities throughout her career journey thus far. She served in many capacities, from being a Community Health Chair for the local health organizations, a health advocate in promoting wellness in the lives of African American U.S. women and individuals experiencing homelessness, and finally, served on numerous advisory committees and planning teams with various non-profit organizations, faith-based organizations, and academic community-partnerships. She has also presented research at various local, regional, and national conferences, summits, panel discussions, and virtual speaking engagements.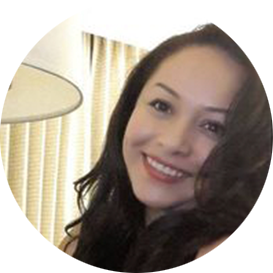 About the author
Alejandra Aguilar Avelino
Alejandra Aguilar Avelino immigrated to the United States from her native Michoacán Mexico when she was eight years old. Alejandra started out her career in the field of community education and has spent the last 16 years working to support people around issues such as HIV, violence against women, sexual health, and reproductive justice.
Currently Alejandra is the lead health educator at the East Los Angeles Women's Center where she provides HIV Navigation services and advocates on behalf of survivors of sexual and intimate partner violence. Alejandra provides support services to HIV-positive women and is an active member of several community planning bodies dedicated to the empowerment, health and wellbeing of people. Alejandra has had the honor to lead and present in several conferences at the local and state level. Some of Alejandra's passions are continued learning, empowering women through self-defense and bringing awareness to end Gender Violence and advocate for Reproductive Justice. In her spare time Alejandra enjoys spending time with her family, training her puppies, reading and expanding her own small online business which she also uses as a tool to help other women reach economic independency.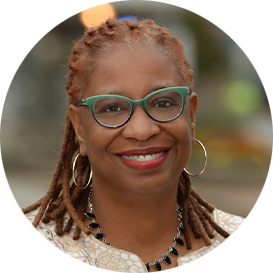 About the author
Tracy L. Jones
Senior Director & National Director of Mobilization Campaigns
AIDS Healthcare Foundation
Tracy began her career in Human Resources working for Kay Jewelers Inc. as a Benefits Administrator in Alexandria, VA. She returned to Cleveland and continued to forge a career in Human Resource Management with Midial U.S. Retail Group, Fanny Farmer Company in benefits administration. Upon the sale of the company, she began her search for a meaningful change in career. Her search led to a position with Case Western Reserve & Akron University through a joint partnership to examine the messages of HIV/AIDS prevention education for African American women. This was a career-defining turning point and the beginning of her true life's work. During the next 5 years, she worked to educate women and inner city teens on the importance of HIV/STI prevention. After this engagement, Tracy moved on to work in the funding world at the City of Cleveland Department of Public Health HIV/AIDS Unit as the office's Program Director. During her post, she directed 14 HIV Prevention Programs for women, men who have sex with men, at-risk teens and chemically dependent adults. After several years as a funding provider Tracy had a strong desire to return to direct service and did so through her post at the AIDS Taskforce of Greater Cleveland.
In October 1999, Tracy joined the AIDS Taskforce as Director of Education. During her tenure, she has also performed in the capacity of Assistant Executive Director, Chief Operating Officer and Chief Executive Officer.
In 2012, Tracy helped to shepherd the AIDS Taskforce of Greater Cleveland into a new era of service provision by embarking on a search for an organizational partner. The Taskforce settled on a partnership with the Los Angeles-based AIDS Healthcare Foundation (AHF), a nonprofit, tax-exempt 501(c)(3) organization, a global organization providing cutting-edge medicine and advocacy to more than 700,000 patients in 36 countries and 14 cities in the US.
The AIDS Taskforce formally became a proud affiliate of the AIDS Healthcare Foundation in May 2013 and soon after Tracy assumed the role of Midwest Regional Director. Most recently, Tracy added to that role the title Senior Director & National Director of Mobilization Campaigns for AHF.
Tracy has more than 25 years of experience in non-profit management and HIV/STI Prevention Education. She holds a master's degree in the Management of Non-Profit Organizations from Case Western Reserve University and a BA from Kent State University. She is the Co-founder of the Beyond Identities Community Center for youth and is published in the Health Issues Confronting Minority Men Who Have Sex Men text, printed 2007.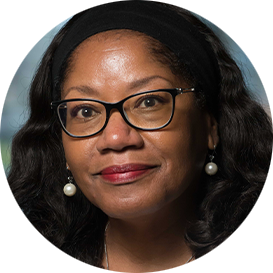 About the author
Dr. Condessa Curley
Dr. Condessa Curley, a graduate of the University of California, Davis (UCD) School of Medicine, completed her residency training and fellowship at the University of Southern California Keck School of Medicine/California Hospital Medical Center Family Medicine Residency Program and obtained her Master's Degree in Public Health (MPH) from the University of California, Los Angeles (UCLA) School of Public Health. She is a board certified Family Physician with specialties in Maternal and Children's Health and Public Health.
Dr. Curley is an Area Medical Director for one the nation's largest public health departments. She is an active board member of AIDS Healthcare Foundation (AHF) and co-chair of the AHF Black AIDS Crisis Task force (ABACT)- Faith committee. Dr. Curley is the recipient of numerous awards and acknowledgments for her work in the United States, Haiti and Africa. She is the co-founder of Project Africa Global Inc, a 501 C, a 100% volunteer organization providing medical care, education and training in low income countries and the United States.
Her passion to ensure the health and wellbeing in communities of color as well as marginalized populations, both locally, nationally and internationally thorough the development of sustainable community partnerships and collaborations continues to be the fuel that drives her.