KJLH Women's Health Expo
May 21, 2022 @ 8:00 am

-

5:00 pm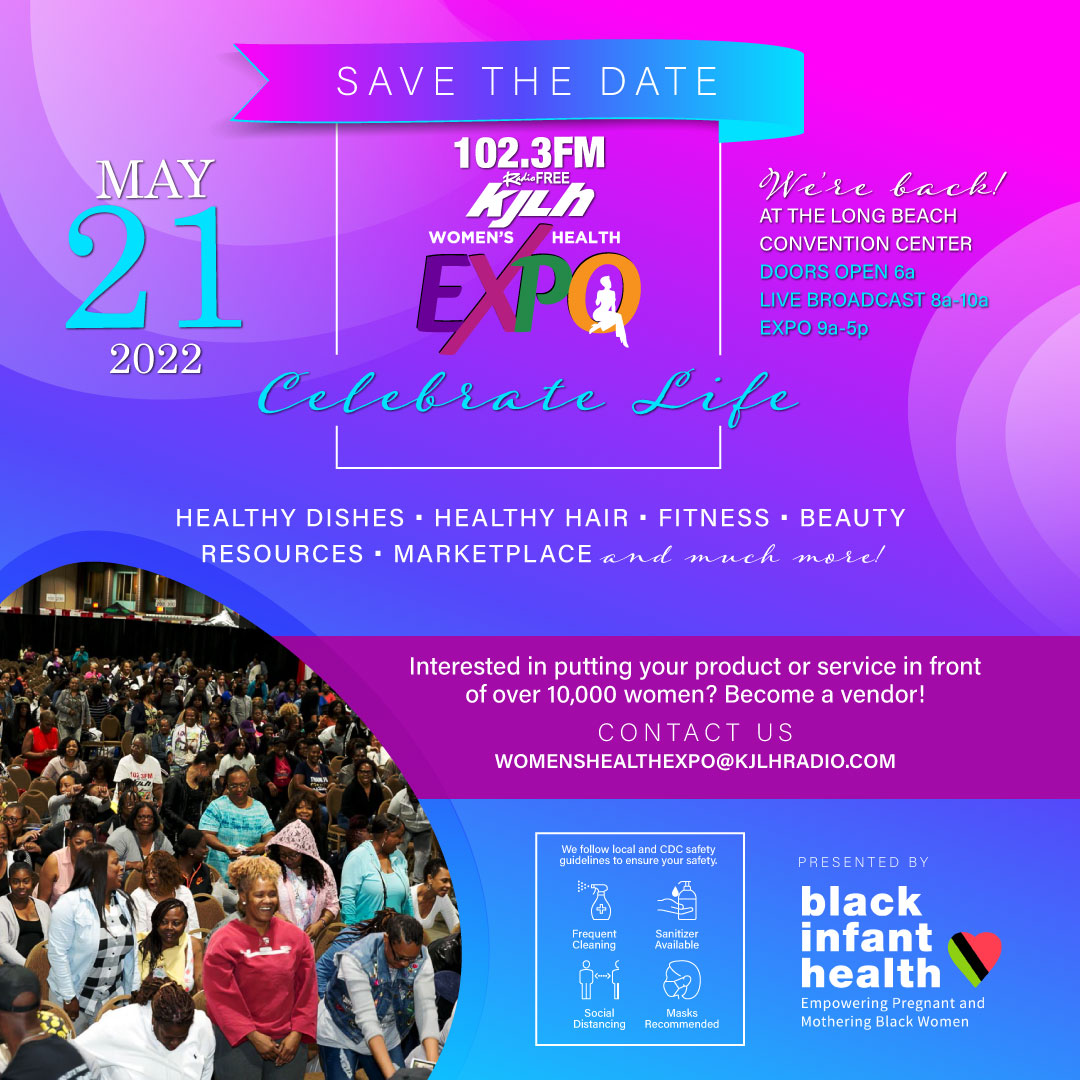 May 21, 2022 | Long Beach Convention Center | Doors Open at 6am
Event Info
Event Schedule
Event Schedule
6am
Check-in Begins
8am-10am
Live Broadcast Panel Discussions (Grand Ballroom on Upper level with Adai Lamar)
Prize Giveaways for Vegas Memorial Day Concert, $1,000 Worth of Gift Cards, Tickets and more 
10:30am-11:30am
Breakout Sessions 1
12:30pm-1:30pm
Breakout Sessions 2
1:45pm-2:45pm
Breakout Sessions 3
8:30am-3pm
Health Screenings
9:30am-4pm
Vendor Expo Hall
12pm-1pm
Hair Loss Panel Discussion (Hall B)
2pm
Relationship Discussion with Kevin Nash (Room 204)
5pm
Expo Ends
Live Broadcast 8am Panel Discussion
8am Live Broadcast Panel Discussion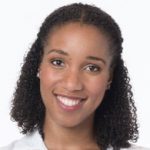 Dr. Veronica Jones
Breast Cancer Surgeon, City of Hope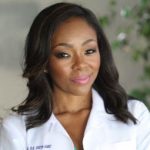 Alice Benjamin
Nurse Practitioner, American Heart Association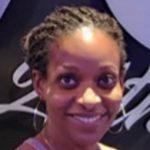 Dr. Katherine Smith-White
Psychiatrist, L.A. County Department of Mental Health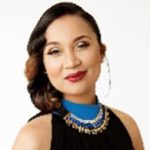 Dr. Cozzette Lyons-Jones
Chief Physician, Watts Healthcare Corporation, Assoc of Black Women Physicians
Live Broadcast 9am Panel Discussion
9am Live Broadcast Panel Discussion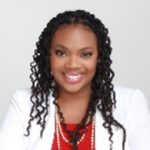 Dr. Sayida Peprah
PsyD & Doula-Executive Director, Diversity Uplifts, Inc., Licensed Clinical Psychologist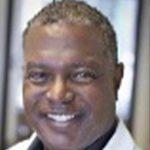 Dr. Paul Wallace, MD, MPA
Dermatologist, Wallace Skin and Body Institute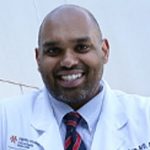 Dr. Jerry Abraham
Director of Kedren Vaccine Program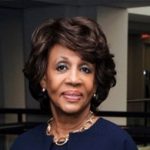 Congresswoman Maxine Waters
Alopecia and Hair Loss Discussion
Alopecia and Hair Loss Discussion
HALL B
[HAIR AND BEAUTY PAVILION AT 12pm]
Hosted by Kameron Greene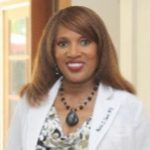 Dr. Marcia Glenn, M.D. Dermatologist "Types, Causes and Treatments of Alopecia"
Dr. Marcia Glenn is the founder and director of Odyssey MediSpa. She has expanded one of the most successful dermatology practices in Southern California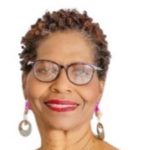 Doris F. Mosley "Scalp Analysis Scan"
Doris F. Mosley is an accomplished Cosmetologist, Certified Trichologist, Hairstylist, Entrepreneur, Educator, Inspirational Speaker and Industry Trailblazer, who has traveled throughout the United States, Europe and the Caribbean sharing her knowledge.
Dr. Gloria Morrow "The Mental Side of Hair Loss"
Dr. Gloria Morrow is a clinical psychologist who serves as the Director of Behavioral Health for Unicare Community Health Center, Inc.
Breakout Session I
(10:30am-11:30am)
Breakout Session I (10:30am-11:30am) Upper Level
[ROOM 203 C]
Live Better with Life's Simple 7
Nurse Alice Benjamin, Volunteer Expert, American Heart Association, Cardiovascular Health Specialty
[ROOM 203 B]
Black Women Leading the Way in Health Care
Kaiser Permanente
[ROOM 203 A]
Loving the Skin You're In
Dr. Paul Wallace, Dermatologist, Wallace Skin and Body Institute
[ROOM 202 C]
Medicare and Women's Health
What are my options for better outcomes?
Dr. Teri Rhetta
Dr. Pattie Brown
John Ballard
LaTonya Augustine, LVN
[ROOM 202 B]
COVID-19 Then and COVID-19 Now
Dr. Jerry P. Abraham, MD, MPH, CMQ, Director, Kedren Vaccines
[ROOM 202 A]
Let's Talk About Sex! Healthy Sex!
Dr. Picolya McCall-Robinson, Licensed Psychologist, Owner of Nsight.Me Services
[ROOM 201 B]
Transgenerational Trauma
Dr. Sayida Peprah, Licensed Clinical Psychologist
Breakout Session II
(12:30pm-1:30pm)
Breakout Session II (12:30pm-1:30pm) Upper Level
[ROOM 203 C]
Your Health Matters Designing Your Wellness Plan
Dr. Cozzette Lyons-Jones, Board Certified Physician in the field of Internal Medicine, Association of Black Women Physicians
[ROOM 203 B]
Small Business Development
Anna Marie Cruz, ICCC; Barbara Bickham, Black Cooperative Investment Fund; Xiomara Pena, Small Business Majority; Moderated by Ashley Eddington, Kaiser Permanente Community Health
[ROOM 203 A]
Take Charge of Your Health
Things To Do Now To Prevent Breast Cancer
Dr. Veronica Jones, M.D., Breast Cancer Surgeon City of Hope
[ROOM 202 C]
Get Your Body Right!
Dr. Tameka Henry, Medical Doctor and Healthy Lifestyle Strategist
[ROOM 202 B]
PrayScriptions
Prayers & Meditations, Author Kimberly Ransom
KJLH Radio Personality, Adai Lamar
[ROOM 202 A]
Building a Legacy of Generational Wealth with Life Insurance & Business Ownership in the Financial Services Industry
Shawnda Stewart, Stewart Insurance Services
[ROOM 201 B]
Maternal and Mental Health
Dr. Sayida Peprah, PsyD Licensed Clinical Psychologist and Birth Doula, Facilitator
Dr. Amber Johnson, PhD MPH,
Assistant Professor Department of Health Science, CSULB,
Panelist: Gwendolynne Y. Cole, BIH Program Coordinator
Panelist: Angie Dixon-Hamlett, LCSW, Mental Health
Professional, Black Infant Health Program
[ROOM 201 A]
Makings of a Woman
Boss Up: Your Mental Wellness at Work/Home and Level Up: Balancing Your Hormones
Dr. Karen Semien-McBride
Dr. Leita Harris
Breakout Session III
(1:45pm-2:45 pm)
Breakout Session III (1:45pm-2:45pm) Upper Level
[ROOM 204]
Let's Talk Relationships (2pm) Kevin Nash
[ROOM 203 B]
Let's Chat: The Importance of COVID-19 Youth Vaccines: California Department of Public Health
[ROOM 203 A]
Supervised Child Visitation Provider Training and Certificate of Completion: Yvonne Withers
Sharifah Hardie
Kidszone Visitation Services
[ROOM 202 C]
Black Women, Health and Empowerment: Raising Awareness of Systemic Barriers
Planned Parenthood Los Angeles
[ROOM 202 A]
Addressing Alopecia
Healthy Dishes Stage
Healthy Dishes Stage
Presented by


10:15am-11:15am
Vegan Breakfast Burrito and Heavenly Burger with
Vegan Heavenly Good Sauce
Prepared by Southern Taco Inc.
Chef Tieshae Huntsman
Hosted by Adai Lamar
11:30am-12:30pm
Macs Maple Chili Smoked Sautéed Shrimp and Chef Mike's Thai Noodle Salad
Prepared by Chef Mike and Tammi Mac
1:15pm-2:15pm
Healthy Vegan Walnut Taco Boats | Cashew Sour Cream
Prepared by Chef Melissa Cottingham (Chef Mel)
Black Women For Wellness: Kitchen Divas Chef,
Personal Chef, & Owner of Melnificent™
Hosted by Community Resource Center
3pm-4pm
Vegan Crab Cake | Mango Rice Pudding | Citrus Hibiscus Iced Tea
Prepared By Chef Dawn M. Davis
Sugar Cane Table
Hosted By Black Infant Health
Healthy Screenings
Healthy Screenings
[HALL B]
HEALTH SCREENING AREA
MARTIN LUTHER KING JR. HOSPITAL
Glucose, Blood Pressure
CHARLES DREW UNIVERSITY
Blood pressure screenings and A1C screenings
DELETE THE DIVIDE
COVID-19 Vaccinations
CITY OF HOPE
Tobacco Cessation/Lung Health
KEDREN VACCINES
COVID-19 Vaccinations
[MOBILE UNITS]
OUTSIDE PLAZA IN FRONT OF BUILDING 
CHARLES DREW MOBILE TESTING UNIT HIV/AIDS
Free COVID test kits | Prize Raffle
AIDS HEALTHCARE FOUNDATION MOBILE UNIT RAPID HIV TEST
KAISER PERMANENTE
Blood Pressure, Estimated BMI and Glucose
Whiffs on Wheels Tina Renee
wecare@dkayhomegoods.com
VISIT OUR VENDOR HALL!
Hundreds of Vendors • Healthy Dishes Stage • Free Health Screenings • Massages • Exercise Zone • Guy Black Show broadcast live • CPR/FIRST AID TRAINING